Anthony Michael Hall will soon become a father! A rep for the couple tells PEOPLE that the 54-year-old actor and his wife, Lucia Hall, are expecting their first child together. Read the whole article to find out the latest news about their pregnancy.
Anthony Michael Hall is an American actor who was born Michael Anthony Hall on April 14, 1968. He is best known for his roles in teen classics like Sixteen Candles, The Breakfast Club, and Weird Science, all of which were directed by John Hughes.
Hall took on different roles so that he wouldn't be typecast as a geek. From 1985 to 1986, he was on Saturday Night Live, and he was in movies like Out of Bounds, Johnny Be Good, Edward Scissorhands, and Six Degrees of Separation (1993). In the 1990s, he had a few small roles, but in the 1999 TV movie Pirates of Silicon Valley, he played Bill Gates, the founder of Microsoft. He also played a role in the 2001 comedy Freddy Got Fingered.
From 2002 to 2007, he played the main character in the USA Network show The Dead Zone. In 2008, he had a small role in The Dark Knight. Since 2019, Hall has been on the ABC show The Goldbergs. In the scary movie Halloween Kills, he played a role (2021).
Who Is Lucia Oskerova?
On December 3, 1990, actress and former model Lucia Oskerova was born in Slovakia and Canada. Lucia Oskerova was born in Bratislava, Slovakia, on December 3, 1990. At the time, Slovakia was part of Czechoslovakia. She got her diploma in design and architecture from the British Columbia Institute of Technology.
Also read: David Byrne's Net Worth: An Inside Look
She has been dating actor Anthony Michael Hall since the summer of 2016. They got engaged on September 7, 2019, and got married in 2020. Oskerova enjoys traveling and is fluent in four languages.
Lucia Oskerova is Pregnant
Anthony Michael Hall is about to become a dad. The former Breakfast Club member told the world on Instagram that he and his wife, Lucia Oskerova, are going to have a baby.
Hall posted pictures of himself and a pregnant Oskerova with the message, "My wife Lucia and I are so blessed, happy, and proud to announce on this Valentine's Day that we are expecting our first child this summer."
Thank you, Heavenly Father! We'd like to say a big thank you to our loving families and friends for coming to celebrate our great news with us today. Best wishes for Valentine's Day!"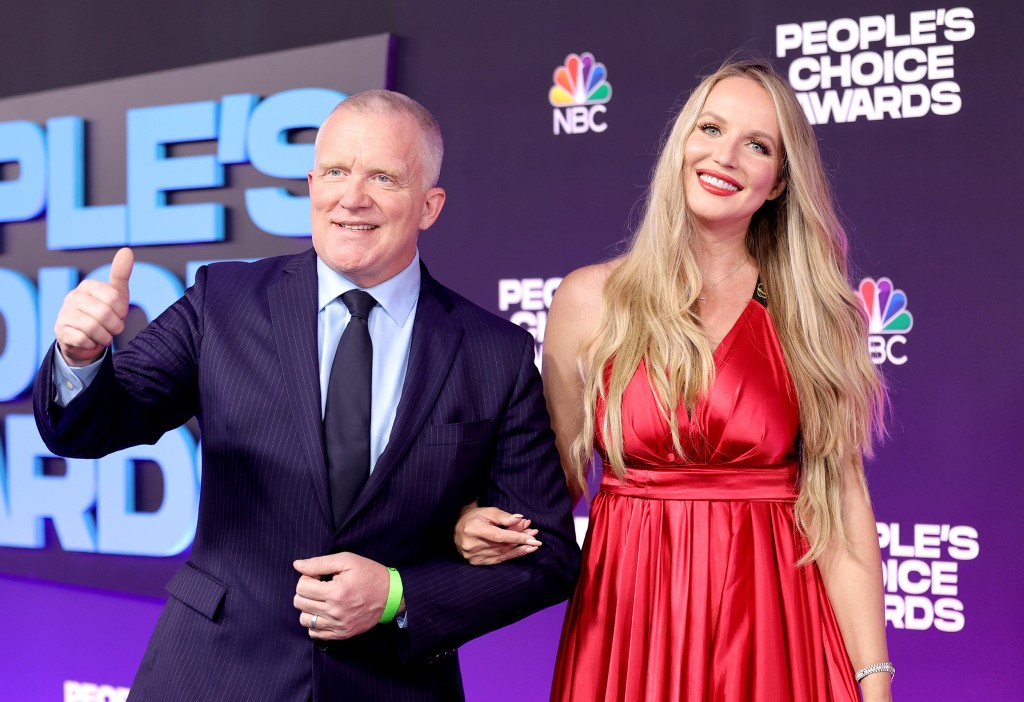 Oskerova put "I love you" at the end of the cute baby announcement. Before making their big Instagram announcement on Tuesday, the couple told People about their news and confirmed that they are having a boy.
Also read: Is Rose Leslie Pregnant? All You Need To Know
Lucia Oskerova Early Work
As a Fashion Week star, Oskerova walked for Dolce & Gabbana, Prada, Dior, Chanel, Fashion Rocks, Leone, Bob oli, and Vetrina when she was fifteen years old. Oskerova is known for her roles in movies and TV shows like Smallville (2005), Spider-Man: Far From Home (2019), and Once Upon a Time in Hollywood (2019).
White Chicks, a huge hit at the box office in 2004, was the first movie that Spiderman Far from Home acted in. She was in the 2017 movie War Machine with her boyfriend, actor Anthony Michael Hall. She has also been in Smallville, Battlestar Galactica, The Guard, Painkiller Jane, Very Bad Men, and the movie National Lampoon.