Kendra Wilkinson became well-known in the middle of the 2000s when she played one of Hugh Hefner's live-in girlfriends on E's "The Girls Next Door," which aired from 2005 to 2009. (via IMDb). And being on the show would change her life in ways she would not have expected.
Kendra met Hank Baskett, who would later become her husband and the father of her children, at a Playboy golf tournament in 2008. Hank Baskett was a wide receiver for the Philadelphia Eagles at that time. Nine years after they first met, Kendra wrote a heartfelt comment on a now-deleted Instagram picture. "We met that day on the golf course, and I knew he was mine then," she wrote.
Kendra moved out of the Playboy Mansion to pursue her relationship with Hank a year later, the same year the program ended. In June 2009, they got married at the Playboy Mansion, a place Kendra was very familiar with.
Nearly ten years after they first met, the couple got a divorce in 2018 after talking openly about their big personal issues. What was the proverbial "straw that broke the camel's back"? Everything we know about Hank and Kendra's divorce is written down below.
When Did Hank And Kendra Firat Meet?
"The Girls Next Door" ran from August 2005 to December 2009. Hugh Hefner's third girlfriend, Kendra Wilkinson, left at the end of the fifth season, which IMDb says is the episode where she moves out. However, it didn't take long for him to find a new boyfriend, Hank Baskett.
It is said that they began dating in 2008. On "Chelsea Lately," Kendra talked about their relationship. A month later, they got engaged, and seven months after their wedding, they told everyone they were going to have their first child. On June 27, 2009, less than a year and a half after they first met, Kendra and Hank got married at the Playboy Mansion.
Also read: All You Need To Know About The White Lotus Season 3!
Due To Her Sadness, They Spent Their Nights In Separate Bedrooms
In her 2011 memoir "Being Kendra: Cribs, Cocktails, and Getting My S*xy Back," Kendra Wilkinson talks about how she went from being a rich Playboy to getting married to professional football player Hank Baskett and having their son Hank Baskett Jr. while Hank was still playing football.
Before Kendra's memoir came out, she was interviewed by InTouch Weekly. During the interview, she talked about her problems with Hank and how she fought depression. She said, "I felt like I was in a black hole." "I was so angry on the inside. I would shut myself in my closet and scream and cry."
After being married for a few years, Kendra and Hank briefly slept in different bedrooms. Because of this, the young couple started to talk about breaking up. This was both the beginning and the end of their marriage.
Kendra and Hank Finally End Up Their Marriage
Life & Style says that Kendra Wilkinson posted something vulnerable on social media right before she and her husband, Hank Baskett, filed for divorce in April 2018. The couple had been married for nine years and had been through a lot of ups and downs.
In an Instagram post that has since been taken down, she told her followers, "I did everything I could. It just wasn't enough. I will always love him and always have room in my heart for him. I believed him forever. I did. I guess it wasn't meant to happen. I'm scared, but my kids need me to be strong. I will."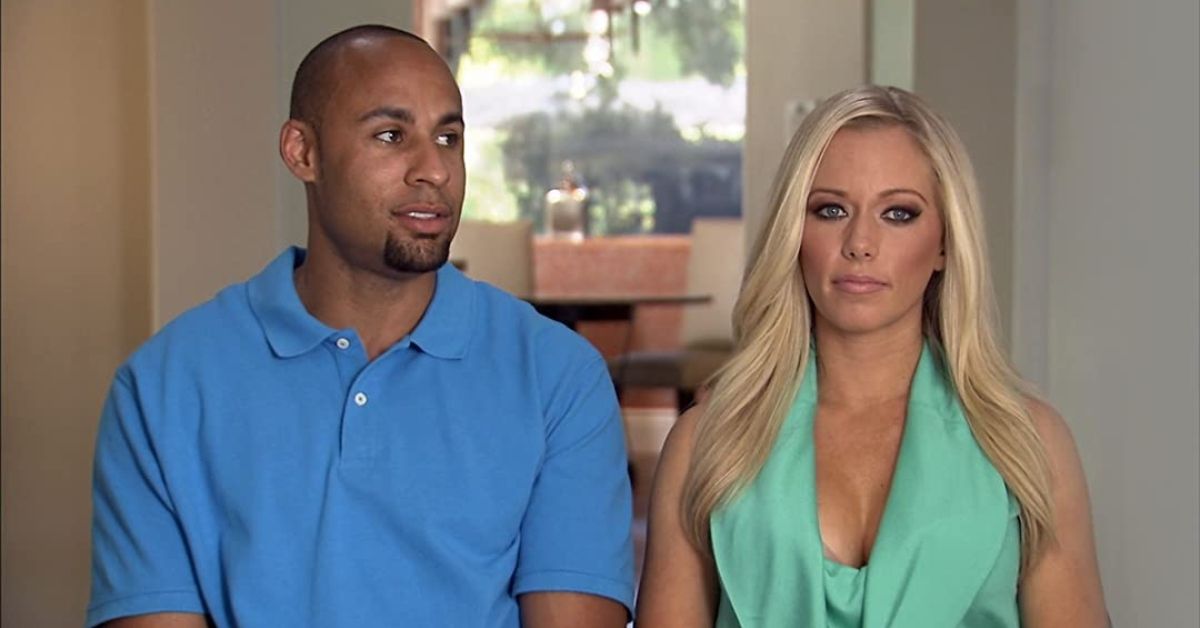 In 2021, many years after their divorce was final, Kendra talked about co-parenting with Hank. She said, "Time helps everyone."
Also read: Why Did Amanda Palmer And Neil Gaiman Getting Divorce?
Kendra has changed in a very interesting way. She is now focusing on real estate as a career. She is the star of "Kendra Sells Hollywood," a Discovery Plus show that follows her as she juggles being a parent and working. The List was the only place where Kendra talked about her journey.
Hank left the NFL in 2011, and he is now working on video games with the company HBCustoms. And his Instagram shows that he is still a devoted dad.