Kim Kardashian and Kanye West's high-profile divorce case was talked about a lot for a long time, and it has now been settled. The much-talked-about divorce case was settled, and the amazing rapper will have to pay $200,000 a month for child support. They will share custody of their children. So, let's get a clear picture of how the divorce case was settled.
So, according to reports, they have decided to come to an agreement and settle out of court before their next trial. So, in order to avoid going to court, they both agreed to make peace for the sake of their children. So, the former couple and their lawyers put together papers asking the judge to approve the terms they had agreed on.
Kim Kardashian Gets $200K In Child Support
So, according to the terms of the settlement, Kanye West has to pay $200,000 a month in child support. So the former couple will share responsibility for their children. Kim Kardashian and Kanye West decided to split up after being married for eight years, and the judge made it official.
But there were still things to talk about, like who would get the kids and what would happen to the property. On December 14, a second trial was set for this issue. But right before their trial, they decided to make a deal about the property and who would take care of the kids.
During their eight years of marriage, the couple had four children, who are between 3 and 9 years old. So, according to the agreements, they should each pay half of the costs for their children, such as private security, private school, and college. Also, they should pay their own debts, and they have decided to keep their property separate.
About Kim And Kanye's Relationship
So, if you look at their old lives, you can see that they started dating in early 2012 and had their first child in 2013. Kanye West's way of proposing to Kim Kardashian was really great. He did it on a giant screen at an empty ballpark on the waterfront in San Francisco. They decided to get married on May 24, 2014.
Also read: Know About Jake Flint's Death: Complete Details!
So, after living together for eight years, they decided to go their separate ways in a friendly way. In February 2021, Kim Kardashian asked for a divorce. Before this year, they both tried to hide the fact that they were no longer together. So, they decided to go their separate ways so that they could live their lives the way they wanted.
Kim And Kanye Divorce Quite Messy
So, when the news that Kim Kardashian and Kanye West were getting a divorce came out, Kanye West started yelling at Kim Kardashian, her family, and her then-boyfriend Pete Davidson on social media. He said that he was ignored on purpose and that he was not allowed to make important decisions about his family. Kanye West wasn't involved, and he doesn't have a say in what happens to his kids.
During the trials, Kanye West also brought up stupid technical issues, like whether or not he had the right to question Kim Kardashian's new husband. Steve Cochran, the judge, strongly rejected all of Kanye West's demands.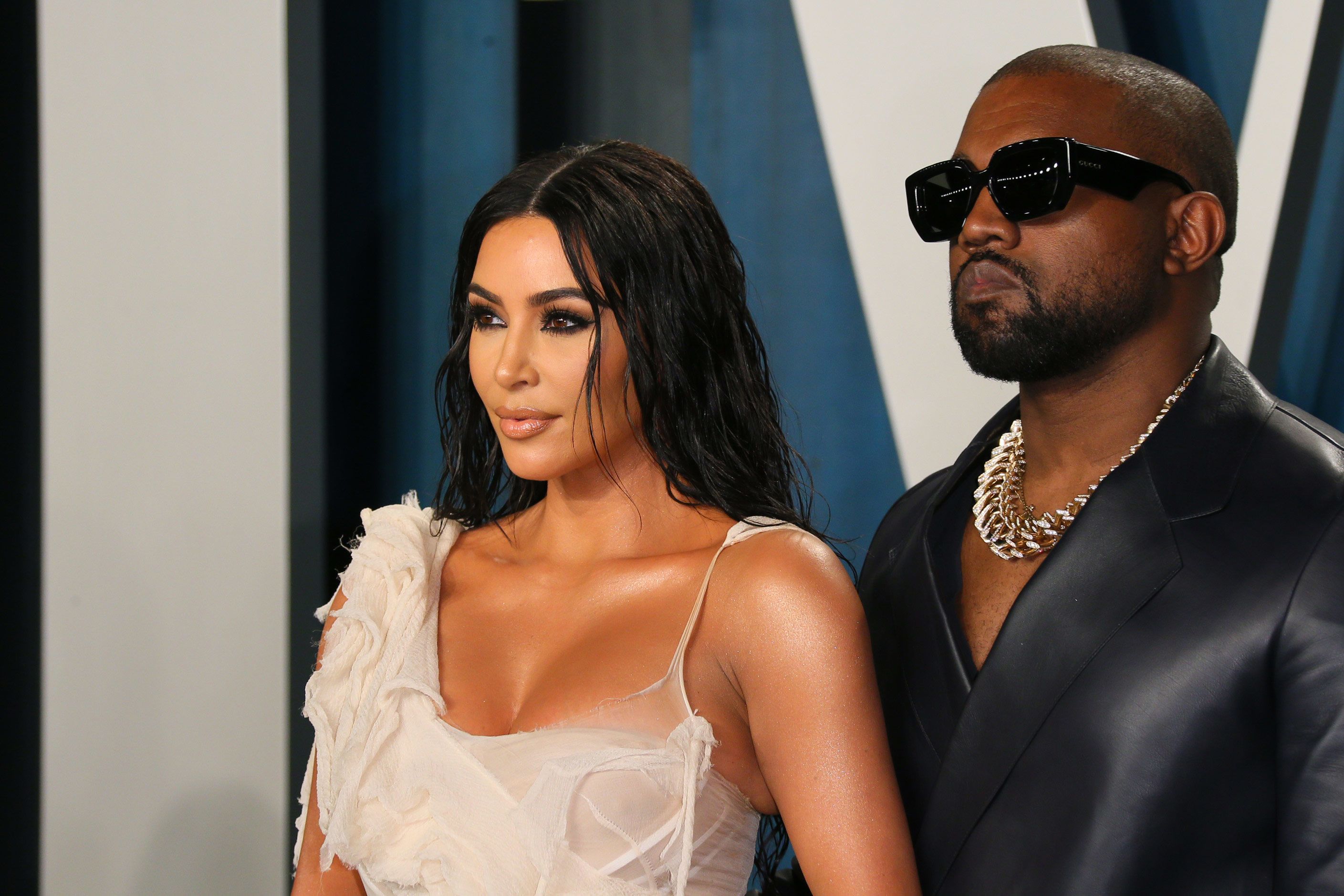 Kanye West's offensive comments caused several companies to take away his privileges, which led to the sudden settlement and made the public's opinion of him even worse. According to reports, this marriage was Kim Kardashian's third try. Her first wedding was one of the most closely watched and eagerly awaited celebrity weddings of the last few decades.
Kimberly Noel Kardashian is an American media star and businesswoman with a lot of drive. As Paris Hilton's stylist, she entered the world of fame. The reality TV show "Keeping Up with the Kardashians" was a huge hit, giving her a lot of attention around the world. She was born on October 21, 1980, and is now in her forties.
She has millions of fans on social media, and the fashion store she opened with her sisters gives her another way to reach people. Kim Kardashian's personal life is a big deal because she ran away and got married to music producer Damon Thomas. Then she got married to NBA player Kris Humphries, and after they broke up, she met Kanye West.
Also read: Who Is Melissa Highsmith? All You Need To Know!
Kanye Omari West is a tough rapper, songwriter, record producer, and fashion designer from the United States. He was born on June 8, 1977, which makes him 45 years old right now.
Kanye West is widely thought to be one of the most interesting and important hip-hop artists. He has won twenty-two Grammys and has been nominated for seventy-five in all. With a long and successful career, he has a lot of fans all over the world. But because of how erratic he was, he got a lot of bad things back, and now his once-promising career is sinking into the sea.