Meghan Elizabeth Trainor was born on December 22, 1993, in Nantucket, Massachusetts. Kelli and Gary Trainor are both jewelers, and they raised her. Ryan and Justin are her two brothers. Her father was also an organist, and when she was six years old, she started singing at the Methodist church where her family went. Her family helped her follow her interest in music and encouraged her to do so. She started writing and recording her own songs using the software GarageBand.
Trainor started playing music with the cover band Island Fusion when she was 12 years old. Her father, aunt, and younger brother Justin were also in the band. Her family moved from Nantucket to North Eastham, Massachusetts, when she was in middle school. There, she went to Nauset Regional High School, where she played guitar and trumpet and sang in a jazz band for three years.
Meghan Trainor Love Life
In 2014, Daryl Sabara and Meghan Trainor met at a house party in Los Angeles. They started dating in July 2016, and on December 22, 2017, they got engaged. The next year, on December 22, 2018, which was Trainor's 25th birthday, they got married. The couple found out they were having their first child on October 7, 2020.
Also read: Who Is Lala Kent Dating? Complete Information!
Meghan Trainor Professional Career
Trainor released her own music that she had written, recorded, produced, and performed on her own between the ages of 15 and 17. During this time, she put out three original albums: "Meghan Trainor" in 2009, "I'll Sing with You" in 2011, and "Only 17" in 2013. (2011). She also put out the song "Take Care of Our Soldiers" in April 2010, and she gave all of the money from that song to the USO and Cape Cod Cares for Our Troops.
After attending the Summer Performance Program at the Berklee College of Music in 2009 and 2010, Trainor got a full scholarship to go to college there after she graduated from high school in 2012. Instead, she chose to sign a contract with Big Yellow Dog Music, a music publishing company based in Nashville. Former NRBQ member Al Anderson told her about Big Yellow Dog after she met him at a music conference and showed him how good she was at writing songs. Trainor put her songwriting skills to use with Big Yellow Dog and started her career as a hired songwriter. One of the main reasons she started out as a songwriter instead of a recording artist was because she didn't think she could be successful as a singer. She moved from Nantucket to Nashville and wrote songs for Hunter Hayes, Rascal Flatts, and Sabrina Carpenter during this time.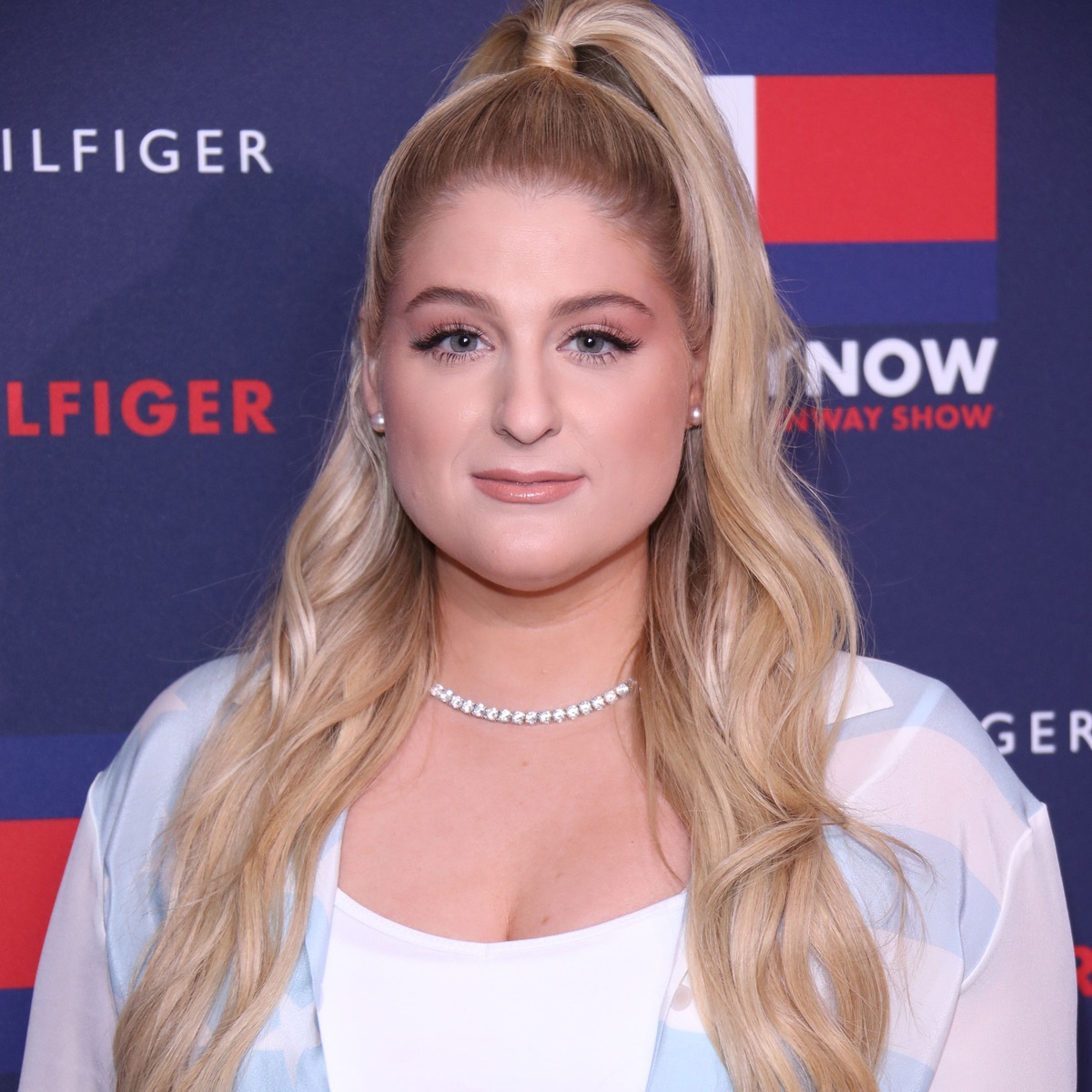 At the end of 2013, Trainor and producer Kevin Kadish worked together to write the song "All About That Bass." They tried to sell the song to several record labels, but all of them turned it down. Then, Trainor sang the song for L.A. Reid, the head of Epic Records, who almost immediately signed her to the label. "All About That Bass" came out on June 30, 2014, and became a hit right away. Not only did the music video go viral, but the song was also No. 1 on the Billboard Hot 100 chart for eight weeks in a row. The RIAA gave it a diamond rating after it sold 11 million copies around the world. "All About That Bass" was the number one song in an amazing 58 countries around the world.
Trainor's first EP, "Title," came out in September 2014, right after "All About That Bass" became a hit. Then, in October 2014, she put out "Lips Are Movin," her second single. It had a retro sound like "All About That Bass," and it got as high as No. 4 on the Billboard Hot 100. Before her first studio album with a major label came out, Trainor's three self-released albums were taken off the market. Her album "Title," which came out on January 9, 2015, took the place of her EP of the same name, which had been out since 2013.
Also read: Jen Hatmaker Divorce: All You Need To Know!
Even though critics gave the album mixed reviews, it went straight to No. 1 on the US Billboard 200 and was later certified triple platinum by the RIAA. Trainor went on her first headlining concert tour in February 2015. The Australian band Sheppard opened for her on That Bass Tour. Trainor had trouble with a vocal cord hemorrhage for the rest of 2015, and in August of that year, she had to have surgery to fix it.
Trainor won the Grammy Award for Best New Artist at the 58th Annual Grammy Awards in February 2016. "Thank You" was her second major studio album, and it came out in May 2016. The album's first week on the US Billboard 200 chart put it at No. 3 and earned it a platinum rating. "Treat Myself" (2020) and "A Very Trainor Christmas" are her other albums (2020).
What Is Meghan Trainor Net Worth?
Meghan Trainor is an American singer-songwriter, musician, and producer with a $14 million net worth. She has won a Grammy for her work. Her biggest hit was "All About That Bass," which came out in 2014. She has had a very successful career since then.