August Alsina was born on September 3, 1992, in New Orleans, Louisiana. He was first signed to Def Jam Recordings.
Alsina shot to fame after his first show in 2013. As for August, he made history because he was the first new artist to sing well in years. In 2014, he conquered the whole world. Almost every major R&B artist worked with him that year. Chris Brown, Trey Songz, and many others fall into this category. It was no surprise that "The Surreal Life" and the Jada Pinkett scandal made headlines around the world in August.
The singer is tired of haters on the Internet who question his sexuality. August recently told the public that he is gay, confirming rumors that have been going around fan communities for a long time.
On "The Surreal Life," August Alsina Reveals He Is Gay
August Alsina, a singer, always told the truth about what was going on in his life. When he joined "The Surreal Life," he talked about these things. Fans said that Dennis Rodman liked August sometimes. When August first started out, some fans wondered if he was gay.
Even though nothing about what happened back then can be confirmed, August Alsina has news now. In the last episode of "The Surreal Life," the cast talked. When August did his sit down, he told them he had fallen in love with someone new. It turns out that this new love is with a man.
Also read: Know About Todd And Julie Chrisley's Net Worth!
August Alsina said he is gay in the last episode of the season of Surreal Life. He has told the public who the man is who, in his words, is "teaching him love" in a strange place.
Alsina said in the video that he wants to honor the person he loves, who loves him back, and who has taught him so much about love and healing. He went on to say that he wants to be open about his sexuality because it goes against all ideas of what love should look like. Alsina then gives his boyfriend a big hug in front of the camera.
How Fans Reacted When August Alsina Said He Was Gay
Alsina's fans were very kind after he told them he was gay. Some other people have also said that they have always known Alsina was gay.
On Lipstickalley, Megsmom said, "Oh wow. Maybe that's why he always looked like he was going through so much emotional trouble. I'm surprised, but I'm glad he's being himself." Another user, ShadyPhaePhae, was also pleased: "I'm not surprised at all. He's happy that he can be himself. I saw the post on TSR with the sound off and thought it was the older lady."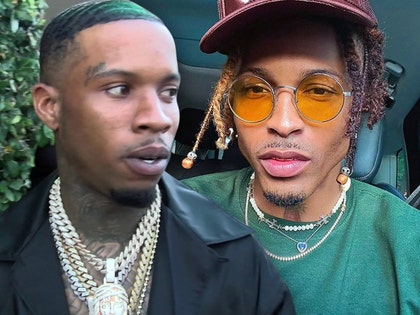 Also read: Who Is Colt McCoy's Girlfriend? Is He Dating Rachel McCoy?
Some of his fans were worried about how he got his message across. "August is hard to understand because he talks in a complicated language. I wouldn't be surprised if he said that this person had taught him about love and everything else. I'm glad to see him smiling and looking great because he's been so sad for so long."