Amelia Dimoldenberg was born in England on January 30, 1994. She is a journalist, comedian, YouTuber, and TV host. She made the web series Chicken Shop Date, in which she talks to rappers, grime artists, other YouTubers, and Premier League footballers in fried chicken restaurants. She is known for using sarcasm, deadpan humor, and uncomfortable silence in interviews.
Dimoldenberg has also written for The Guardian and Vogue and made documentaries for Vice Media and Channel 4. She has appeared on The Big Narstie Show, Don't Hate the Playaz, and Celebrity Come Dine With Me.
People are just as interested in what she does outside of work as they are in what she does at work. Read the article carefully to find out more.
Who Is Amelia Dimoldenberg's Boyfriend?
Aitch is currently dating Amelia Dimoldenberg. No one knows how long they have been dating for sure. But they were first seen together in 2019 when Aitch was Amelia's date in her YouTube video called Chicken Shop Date.
After weeks of talking about it on social media, Aitch and Amelia confirmed in March 2022 that they are dating. On their third date, they confirmed they were dating by posting a TikTok with a cute selfie of the two of them.
Also read: Who Is Ferran Torre's Girlfriend?
"You've guessed it, haven't you? "What are you doing?" Before he posted a picture of them bowling together, he wrote a caption for the video. Amelia shared a video of the two of them with his new song, Baby, and the caption "We're cute."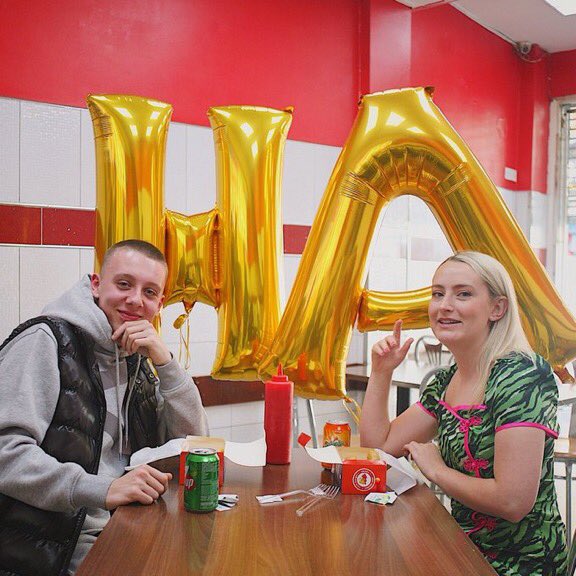 Harrison James Armstrong is a British rapper from Manchester. He was born on December 9, 1999, and his stage name is Aitch. "Straight Rhymez," his first single as a solo artist, has been watched over 24 million times and caught the attention of London rapper Stormzy. His song "Rain" has been played over 140 million times on Spotify and over
Ten of Aitch's singles have made it into the top 40 in the UK. "Taste (Make It Shake)," for example, was number two on the UK Singles Chart.
Amelia Dimoldenberg Past Relationships
Amelia seems to like keeping her private life separate from her public life, especially since she is playing a character in Chicken Shop Date.
So, it seems odd that Amelia tells Aitch so much about her dates, which suggests that it might just be a publicity stunt…
If you've seen any of her Chicken Shop Date episodes, you know that she's also dated Jack Harlow, KSI, Santan Dave, Ed Sheeran, and Mo Gilligan, aka Mo the Comedian.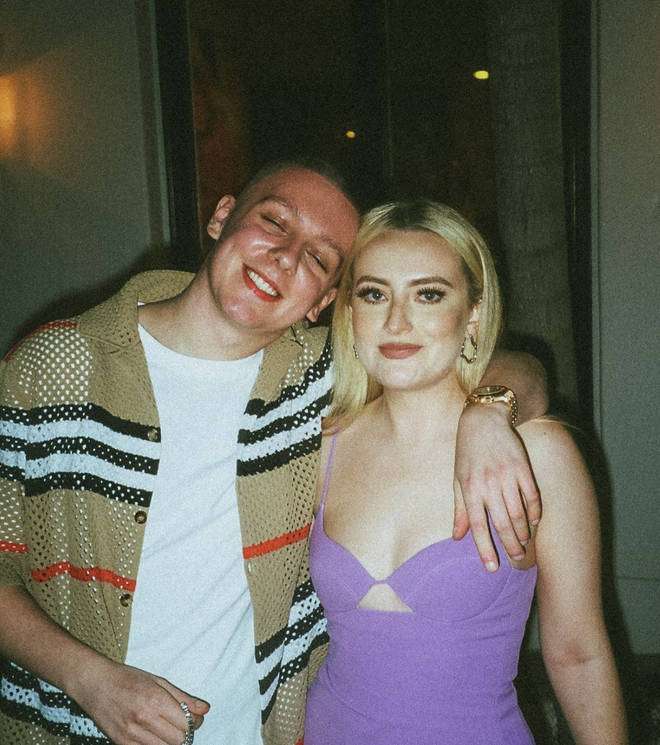 Chicken Shop Date started out as a funny column that Dimoldenberg wrote for a magazine for young people called The Cut. The Cut met at the Stowe Centre, a youth club in London on Harrow Road.
Also read: Who Is Lauren Alaina's Boyfriend?
Because some of her group members liked grime, she talked to grime artists because she "wanted to learn more about the music." She began by talking to people who were "friends of friends." Dimoldenberg had the idea to set up the interviews as dates, and a chicken shop was chosen because it is "somewhere you wouldn't usually go on a date."