Amy Robach's affair with GMA3 co-star T.J. Holmes has been in the news for a few weeks, but her husband, Andrew Shue, has been staying out of the spotlight – until now. Nate Shue, Andrew Shue's son, posted a picture of his family without his stepmother Amy Robach on Wednesday after hearing that she was dating co-anchor TJ Holmes. Amy, who is 49, and Holmes, who is 45, are spending New Year's Eve in Miami, Florida, with each other.
Andrew Eppley Shue was born on February 20, 1967, in the United States. He is best known for his role on the TV show Melrose Place as Billy Campbell (1992–1999). Shue made a living by playing soccer for a number of years. He was on the board of directors of the non-profit organization Do Something, which he helped start. He also helped start the social networking website CafeMom. Read on to find out what's going on.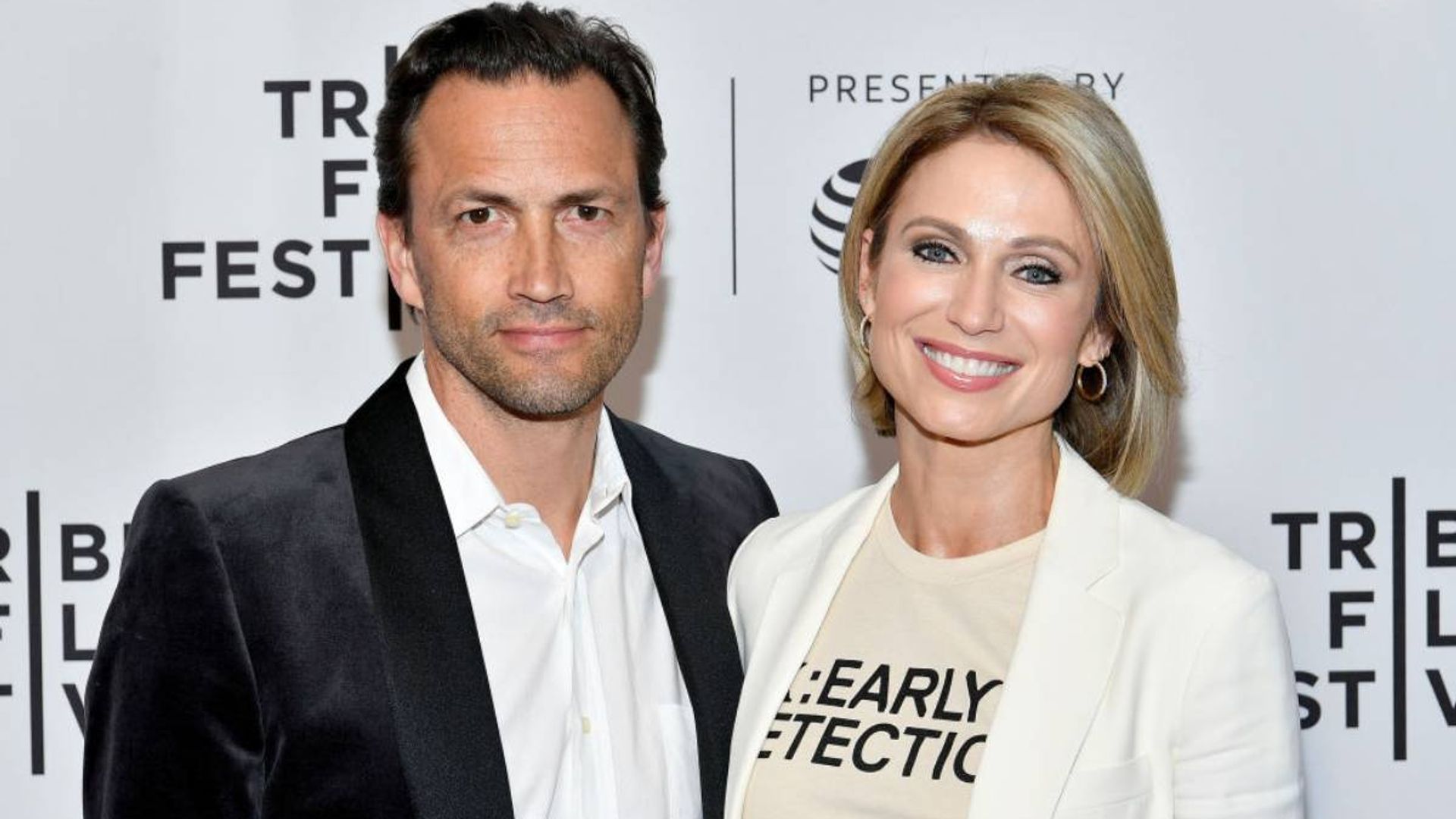 Why Did Andrew And Amy Robach Get Divorce?
Amy Joanne Robach is an American who works for ABC News. She is a co-host of 20/20 and an anchor for breaking news and fill-ins on Good Morning America. She was a national correspondent for NBC News, co-hosted the Saturday edition of NBC's Today, and was an anchor on MSNBC.
Andrew and Amy met because they both had friends in common. The couple said they were going to get married in 2009. They didn't wait long to get married, either; they did so in 2010. Amy, like Andrew, had just broken up with someone and was having a hard time. Amy was once married, but she and her husband broke up in 2008. In the same year, Andrew's first marriage ended. Her first marriage gave her two girls, while Andrew's first marriage gave him three boys.
Also read: Who Is Ateez Choi San Dating? Rumors Debunked!
Andrew Shue talked about how well his wife Amy Robach had brought their two families together less than a year before rumors started to spread that she was having an affair with T.J. Holmes. Amy and Andrew helped raise their five children from previous relationships. Better Together is the name of the book they wrote about their lives as a blended family. It came out last year. But Later shows that they are not together anymore.
Amy Robach Have A Relationship With TJ Holmes
Amy Robach's alleged affair with her "Good Morning America" co-host T.J. Holmes has shocked the media industry, in part because she was married to Andrew Shue for a long time and seemed happy. But on Wednesday, a source told Page Six that Robach and Shue broke up in August and that Holmes and his wife Marilee Fiebig also broke up in August. The source says that Robach and Shue began dating in March while they were training for the New York City Half Marathon. In August, Holmes also split up with his wife, Marilee Fiebig.
A series of photos published by the Daily Mail seem to show that the rumored months-long tryst is true. In the pictures, the two are seen hanging out all over New York and even touching each other at times. Robach and Holmes haven't responded to our requests for comment, but they have both deleted their Instagram accounts.
Andrew Shue's Past Relationships
Andrew Shue's first wife, Jennifer Hageney, was a professional florist. Andrew and Jennifer got married and had three boys: Nate, Aidan, and Wyatt. He and Jennifer decided to end their relationship and get a divorce in 2008.
Also read: Who Is Tomi Lahren Husband? Meet Jonathan Paul Arencibia!
Robach has two daughters with her ex-husband, Tim McIntosh. Their names are Ava and Analise. Shue's three sons are named Nate, Aidan, and Wyatt. They were born to him and his ex-wife, Jennifer Hageney. After they got married in 2010, they each took care of the other's kids, which Shue said wasn't always easy.