David Bromstad is an American interior decorator, furniture designer, painter, muralist, custom art maker, and TV personality. He is best known as the host of popular TV shows like "Color Splash with David Bromstad," "Color Splash Miami," and "My Lottery Dream House," all on HGTV. He started out as an illustrator for "Disney," and then he started his own company that made dream bedrooms for kids. He moved to Miami later to work in TV.
He is a mentor on the HGTV show "Design Star" right now. He was the winner of the first season of the show. For three seasons, he was a judge on the show "Brother vs. Brother." David Bromstad works as a spokesperson for "Mythic Paints," "Microsoft," "Dupont," "Sherwin Williams," and "Tibotec Therapeutics."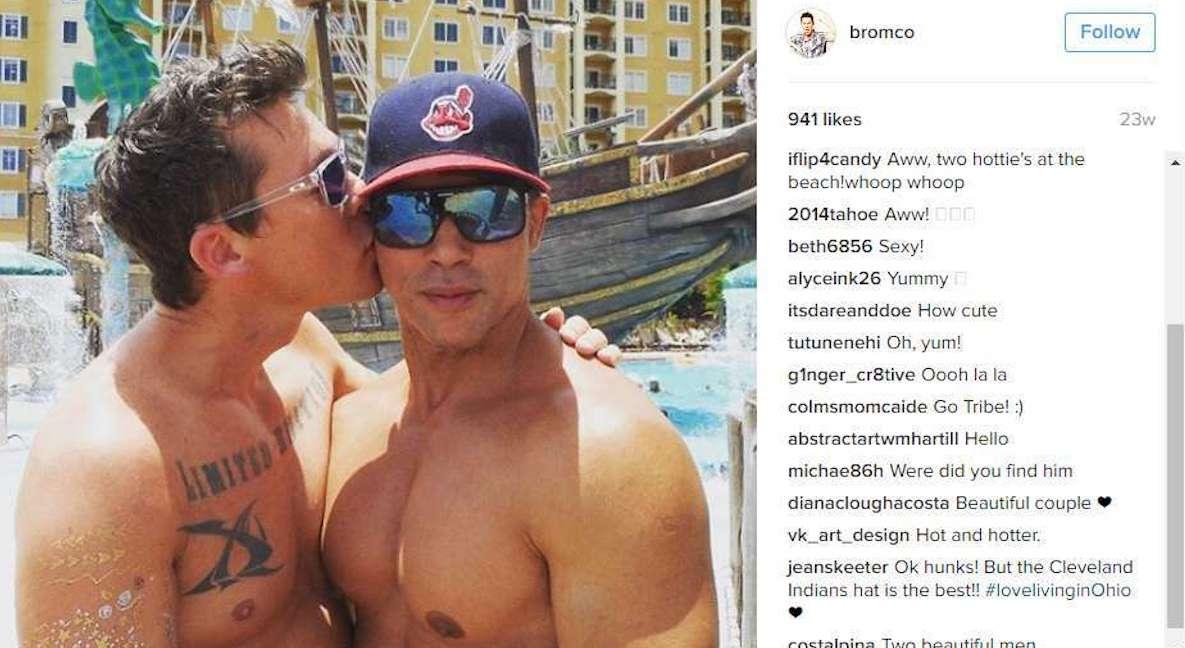 He is the face of the brand of home appliances called "Miele." He also writes a weekly blog for HGTV. He has been on high-profile TV shows like "The Oprah Winfrey Show" and "The Ellen DeGeneres Show" because he is proud to be gay.
Aside from his personal life, people are always interested in his dating life. In this post, we'll talk about David Bromstad's personal life and tell you other things you should know about him.
Who Is David Bromstad's Husband?
When David worked with the Salvation Army in 2013 to host the charity's Red Shield Redesign Bash, his fans were very upset. Gay rights activists have said that the Christian group is prejudiced against the LGBTQ+ community.
Also read: Who Is Phaedra Parks Boyfriend?
At the time, the reality star told The Miami Herald, "I know why people are mad at me, and that's fine." "We knew it would be a bit controversial with the Salvation Army, but after doing some research, we thought the Salvation Army was trying to clean up its act and makeup with the LGBTQ community."
The reality star who is out as gay usually doesn't talk about his personal life, but he seems to be single right now.
David Bromstad Past Relationship With Jeffery Glasko
He used to spend a long time with Jeffrey Glasko. In an interview with South Florida Gay News in 2012, he said, "They met on Valentine's Day at Firestone in Orlando at a party for single people. I've liked him for a long time, but I've never met him.
He continued, "We were always with other people, but when we were both single, we fell in love right away. It was a lot of fun." The two reportedly broke up in 2015, and Jeff filed a lawsuit against David, saying that he "left him financially and emotionally devastated and revealed that David was involved with the dark world of drugs and s*x." This led to them going to court against each other.
Jeffrey also said that David Bromstad would pay for pst*tes with the money they had saved. He said that it was because of this that they stopped trusting each other and broke up.
But news stories say that David was found not guilty and the case was dropped.
Also read: Who Is Rowdy Rebel's Girlfriend?
Sources say that Jeffery worked for the Miami Police Department for almost five years before he met David. He started out as a regular police officer, then became a uniform patrolman, a detective, and then the leader of a SWAT team. Jeffrey, too, had wanted to be a cop for a very long time.