Shemar Moore is going to be a dad, it's official! The actor, who is best known for playing Derek Morgan on "Criminal Minds," told his partner, Jesiree Dizon, that they are going to have their first child together.
Moore announced in a video posted on Monday that they are having a girl and have already chosen the name Frankie for her. Moore, who is 52 years old, is becoming a father for the first time. There's no doubt that he and Dizon can't wait for their little bundle of joy to come into the world.
Fans of Shemar Moore are very happy to hear that he and his girlfriend, Jesiree Dizon, are going to have their first child together. With the news that Dizon is pregnant, many people want to know more about her and celebrate with the couple as they get ready to have a baby. Read on for all the information you need.
Jesiree Dizon Expecting Her First Child With Shemar Moore
"Today is the day," Shemar Moore said at the beginning of the Instagram video. You know your boy is nervous because today is a big day. This is a very important day. Today, your boy Shemar Motherf–king Moore will find out if he's going to be a dad to a girl or a boy.
In a touching video, the California-born actor from "Criminal Minds" paid tribute to his mother, who passed away in February 2020. Moore said that even though she isn't there, he believes she is with him in spirit and proudly told the camera, "Mama, I did it!"
Also read: Who Is Pat McAfee's Wife, Samantha Ludy?
Moore wrote in the caption for the video on Instagram, "Mama's smiling from Heaven … Miracles happen … This is the BEST part of my life!
Shemar Moore and Jesiree Dizon had a big party to announce the gender of their unborn child. A helicopter flew over and let out pink smoke to show that they will be having a girl. The baby girl will be born on February 8, 2023, and the party was full of balloons and teddy bears.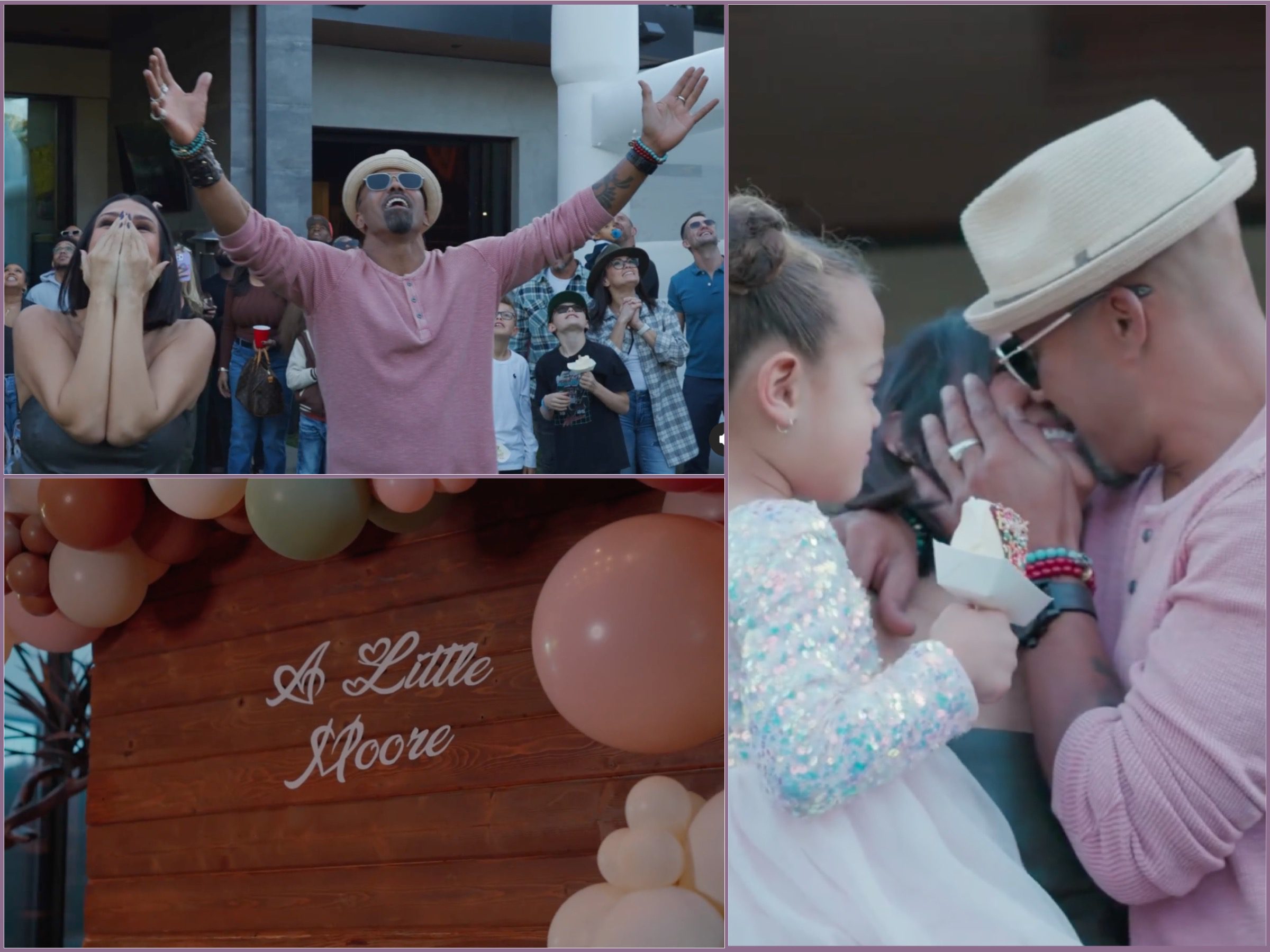 Jesiree Dizon, who is 39 years old, said that she is both excited and worried about the birth of her and Shemar Moore's baby. She also said that she had hoped for a girl. She told the camera, "I really just want whatever is healthy and happy like Moore, 10 fingers and 10 toes." "I can't wait for us to experience this together. It will be really cool.
About Jesiree Dizon
Jesiree is a model, and she has been in a few shoots. As of right now, it's not clear how long Moore and Dizon have been dating. But she already has two children from previous relationships: a 16-year-old son named Kaiden and a 5-year-old daughter named Charli.
Also read: Who Is Adam Rich's Wife? Know About His Net Worth & Death!
Shemar Moore's partner and the mother of his soon-to-be-born child is an actress named Jesiree Dizon. She is known for her roles in movies and TV shows like "Solver" and "Ashley Garcia: Genius in Love" on Netflix. Dizon has also been on popular TV shows like "True Blood," "Hawaii Five-0," and "CSI: NY." As the couple waits eagerly for the birth of their first child, Dizon is probably busy getting ready for this exciting new part of their lives.