On October 17, 1968, David Nesta Marley, who popularly known as Ziggy Marley, was born in Kingston, Jamaica. He grew up in a poor part of Kingston called Trenchtown and for a few years in Wilmington, Delaware, where he went to elementary school. Ziggy's parents taught him to be very active by playing soccer and running in the mountains. Ziggy grew up around music because his parents, Bob Marley and Rita, loved it. His father taught him how to play guitar and drums, and by the time he was ten, he was joining Wailers recording sessions.
Talking about his personal life, Ziggy is a married man. He has been happily married to Orly Agai. Here is all the information you need about Ziggy Marley's Wife Orly Agai, and their relationship.
When Did Ziggy Marley And Orly Agai Meet?
The Sydney Morning Herald says that Ziggy met his wife, Orly Agai, around the year 1999. At the time, he was looking for more than just a physical attraction, and he thought this beautiful Israeli-Iranian woman could give him a "lifelong experience."
In an interview with B3 Parenting Magazine on YouTube, Orly talked about what she did before she met Ziggy and what she does now, all while she and Ziggy are raising their children. The host goes through Orly's impressive resume bullet points, which is both interesting and tiring in a good way.
Also read: Who Is Ranger Suarez's Girlfriend?
Meet Ziggy Marley's Wife Orly Agai
Orly started out as a junior assistant at William Morris Endeavor Talent Agency (WME), where she eventually became the Director of Talent Sponsorships. While she was there, she "closed several worldwide endorsement and sponsorship deals" with Ray Charles, Queen Latifah, Willie Nelson, and Aretha Franklin, to name a few. Even as a child, Orly didn't want to do this, believe it or not.
Orly moved to the U.S. when she was 14. After she finished college, she became a preschool teacher. From there, she went to the Bureau of Jewish Education, where she ran a preschool, but that wasn't enough. The main reason she switched to entertainment was money, which came from her desire to take care of her family. She told the host of B3 Parenting, "My main goal was to make money".
And she has done just that. After 13 years, she left WME and started managing Ziggy. Since 2007, she has been in charge of his record label, Tuff Gong Worldwide. She spends a lot of time with her family as well. Orly and Ziggy have four kids together, so life is never boring.
Know About Ziggy And Orly Marley Kids
The couple has one daughter, Judah Victoria, and three sons, Gideon Robert Nesta, Abraham Selassie Robert Nesta, and Isaiah Sion Robert Nesta.
Let's know about Ziggy Marley's professional life.
Also read: Who Is Dagen Mcdowell's Husband? Complete Information!
Ziggy Marley Professional Career
Ziggy and his siblings Sharon, Cedella, and Stephen formed the Melody Makers in 1979. They got their name from the British weekly pop/rock music newspaper Melody Maker, and their first song, "Children Playing in the Streets," was their first recording. The song was written for them by their father. He wrote it for them four years ago. All of the single's royalties were given to the United Nations to help with its work during the International Year of the Child. 
The Melody Makers made their stage debut as a group on September 23, 1979, at the "Roots Rock Reggae" two-day concert series in Kingston's National Arena. For the first and only time, they played on the same bill as their father.
When this happened, Ziggy was 11 years old. Ziggy also performed with his brother Stephen at their father's funeral in 1981. Later that same year, the Melody Makers released their second single, "What A Plot," on the family's Tuff Gong record label. In 1979, the Melody Makers recorded an album called Children Playing that was never put out.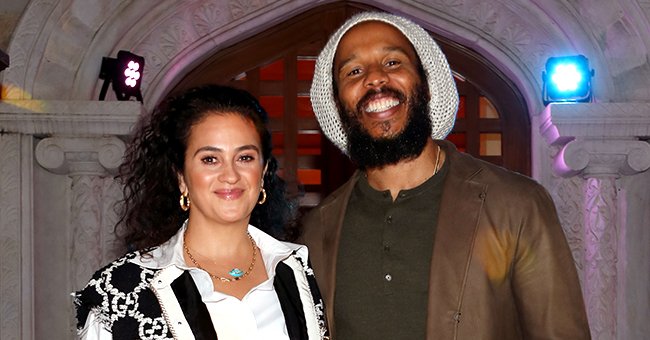 After Bob Marley died in 1981, Ziggy started filling in for him with the Wailers at shows around Jamaica. In 1984, to promote the Bob Marley Legend compilation album, the group went on tour.
Play the Game Right was The Melody Makers' first full-length album, which came out in 1985.
Their album Conscious Party from 1988 was a big hit all over the world and won a Grammy for Best Reggae Album.
Before breaking up in 2002, Ziggy Marley and the Melody Makers won three Grammys and were nominated for five more.