Reparations are the focus of Atlanta Season 3 Episode 5. Making restitution for someone who has been wronged or otherwise assisting those who have been wronged is referred to as reparations. African Americans are among the only races that have not been compensated for the atrocities perpetrated against their ancestors.
Holocaust survivors have been compensated, and Native Americans have reserves. This isn't really a benefit, given that reservation circumstances aren't always optimal. To make matters worse, the land was stolen from them and then restored as a form of compensation.
This episode of Atlanta is dedicated to Marshall Johnson. A man who enjoys podcasts and radio discussion shows after his divorce from his wife. He is receiving remuneration from Tesla because one of the company's majority shareholders is his ancestor's owner.
S03E04 Recap of Atlanta
Let's revisit the previous episode before going into Atlanta Season 3 Episode 5. Marshall encounters Sheniqua Brown in Episode 4, a black woman whose ancestors were once his family's slaves. At his home, they meet for the first time in front of his daughter. She berates him and follows him around during the episode. She has filed a lawsuit against him for an absurd amount of money.
His wife, Natalie, discovers this and petitions for divorce. Marshall's day quickly devolves into a catastrophe. He tries to enlist the help of his black coworkers in an ineffective attempt to terminate the situation. They refuse to help him almost immediately.
There is only one way Marshall can make things right. After watching his employees take and receive ancestry tests, Marshall comes up with a proposal. He wants to work in a restaurant that helps victims get compensated. All of the clients are black, while the staff is white. It appears to be a high-end restaurant in Atlanta's central business district. Marshall arrives late and inadvertently repays Sheniqua in this way.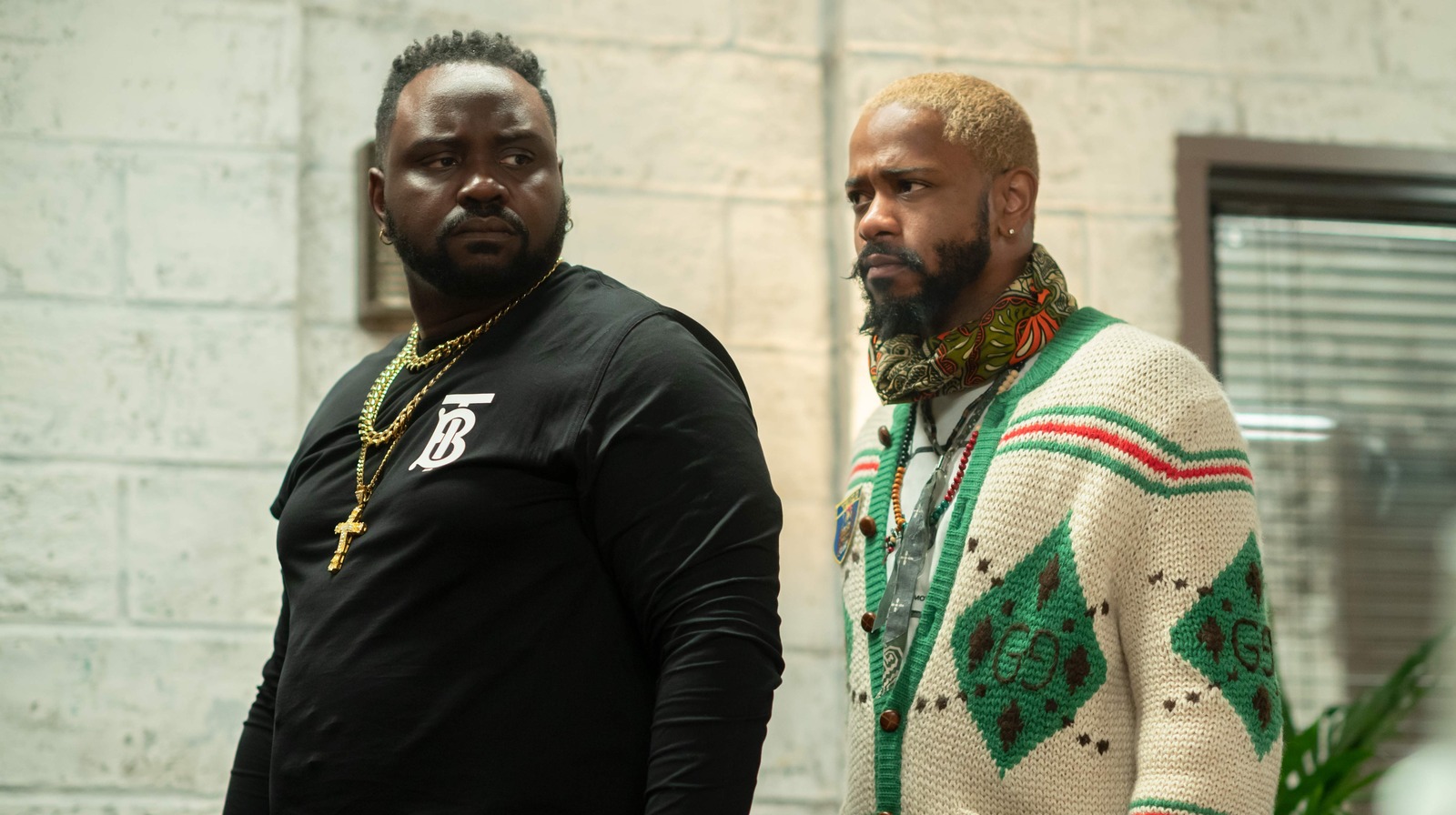 This episode's entire tone was unnerving, something Hiro Murai is known for. The editing in this episode was amazing. It gives the audience a shaky feeling. As a result, the arrival of the jokes improves everything. Murai has an uncanny ability to create tension out of thin air. Francesca Sloane's teleplay is extremely creative and ambitious.
The supporting cast in this episode was amazing. E, Socks, and Fernando were all welcome back. Youngblood and Madison Hatfield crafted this episode just for me. They were both fantastic in their roles, and it's too bad they never got to share a line. We were deserving of it, but it was not bestowed upon us. In any way, the Episode succeeds in achieving its objective.
This was an engrossing exploration of reparations and the issues that surround them. We could talk about ADOS for a long time. Regarding reparations and who should receive them, there are a variety of viewpoints. It's always been and will be a fascinating subject to follow.
The country should, without a doubt, recompense slave descendants financially. That is a topic for a later discussion. This Atlanta episode was a lot of fun to watch. Season 3 of Atlanta seems to be one of the best yet. Now we'll talk about when Atlanta Season 3 Episode 5 will be released, as well as what will happen in it.
Atlanta Season 3 Episode 5: When Will It Air?
Related – Nevertheless – Episodes, Cast, and Plot in 2022
On April 14, 2022, FX will broadcast Atlanta Season 3 Episode 5. Cancer Attack is the name of the fifth episode. Hiro Murai is the director, and Jamal Olori is the writer. Every Thursday, FX broadcasts new Atlanta episodes. Episode 5 has the following synopsis: "Sometimes shows go over my head, pretending to be serious." "Where have all the poop jokes gone?" says the narrator.