Hallmark is most known for its cute romantic comedies and a never-ending supply of holiday-themed films, but the network also airs "Chesapeake Shores," a pleasant and grounded extended family drama. Abby O'Brien (Meghan Ory), a divorced mother of two and a successful businesswoman, returns to her small hometown on the Chesapeake Bay to be closer to her family, which includes her parents, grandmother, two sisters, and two brothers, based on a series of books by author Sherryl Woods.
"Chesapeake Shores" has become a fan favourite for Hallmark fans after four seasons, and the O'Briens consider themselves to be part of an extended TV family with whom they enjoy spending time. As the series' long-awaited fifth season approaches, we've gathered some hints about what to expect when it returns this summer. Season 5 of "Chesapeake Shores" has everything we know so far.
Sneak Peek – Chesapeake Shores Season 5 
When will Chesapeake Shores Season 5 be available?
After a six-episode fourth season in late summer 2019, Hallmark renewed the poignant family drama for a fifth season in summer 2020. The COVID-19 epidemic, like most other TV shows around the world, impacted the series, and new episodes were postponed until early 2021. The wait is almost over for fans, as the show's long-awaited return has officially been given a launch date. The new season will premiere on Sunday, August 15 at 10 p.m., in the show's customary Sunday night time slot (via Deadline).
When the show returns, it will have been over two years since we last saw the O'Briens, as it appears that the previously announced spin-off film, which was supposed to follow the O'Brien sisters to Rome for a friend's wedding, never materialised. Although there are no clear explanations for why this is the case — the film hasn't been mentioned since it was first announced in early 2019 — it appears that the epidemic has either delayed or prompted Hallmark to drop the project entirely.
Chesapeake Shores Season 5 cast members
The majority of the cast of "Chesapeake Shores" is set to return for the fifth season, ensuring that the O'Brien family will remain intact. Meghan Ory returns as Abby, Emilie Ullerup as Bree, Lacy J. Mailey as Jess, Brendan Penny as Kevin, and Andrew Francis as Connor, the eldest kid. Meanwhile, Treat Williams will reprise his part as Mick, the family patriarch, Barbara Niven will reprise her role as Megan, his divorced wife and mother of the five adult siblings, and Diane Ladd will reprise her role as Nell, Mick's mother and the family matriarch. Jessica Sipos, who plays Kevin's wife Sarah, and Carlos Marks, who plays Jess' fiancé David, are both expected to return.
Outside of the extended O'Brien family, however, things will be different.
In Season 5, Jesse Metcalfe, who plays Trace Riley, Abby's on-again, off-again boyfriend, will leave the show. According to Deadline, the character's plotline will conclude "early" in the season, thus the Abby and Trace reunion that fans have been waiting for throughout Season 4 will be cut short.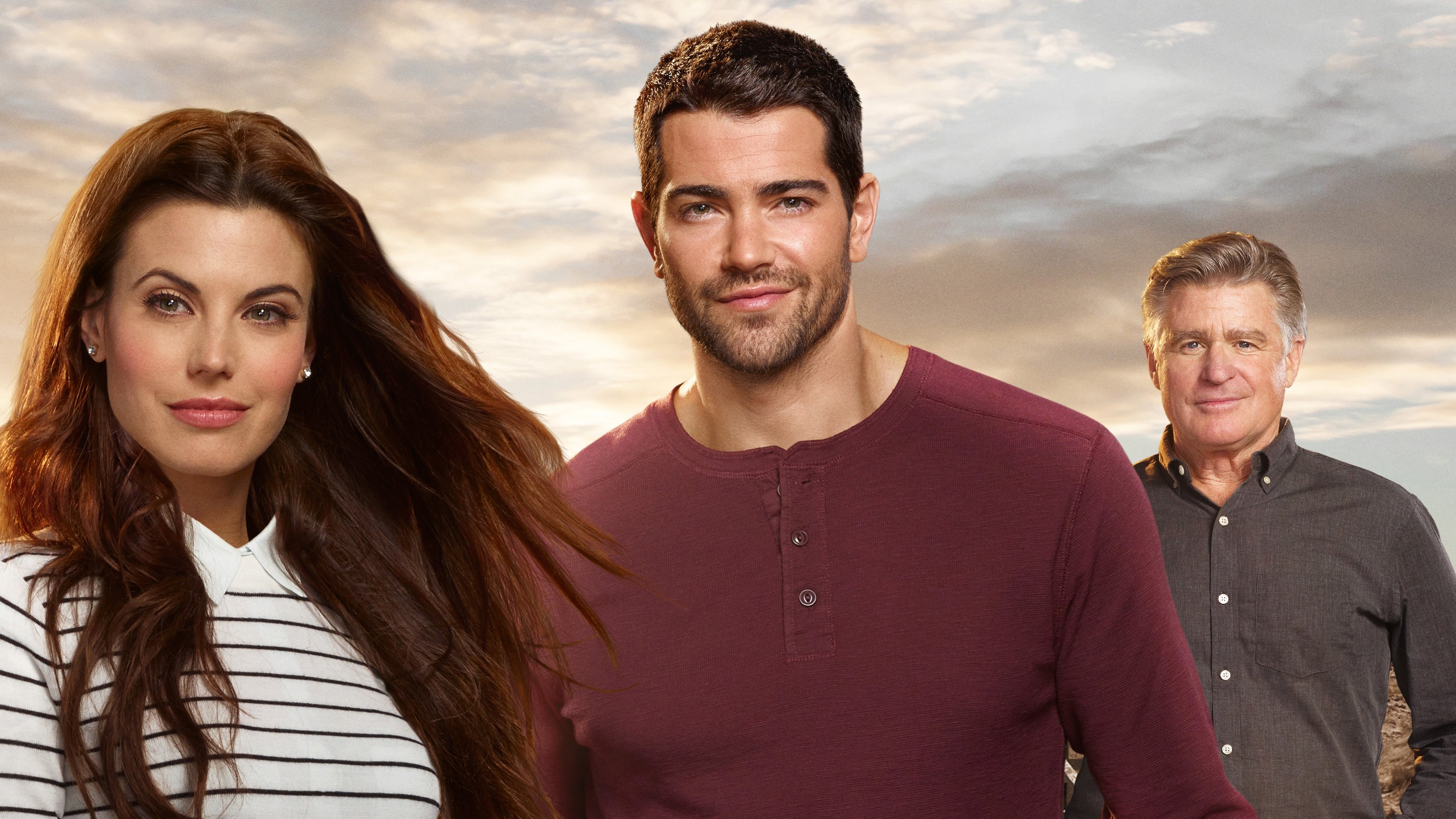 There is some good news, however. Following Metcalfe's departure, Hallmark announced that Robert Buckley ("iZombie," "One Tree Hill") has joined the programme as Evan McKenzie, a successful but young entrepreneur interested in a new development in town.
Chesapeake Shores Season 5 has a plot.
Despite the fact that the fourth season of "Chesapeake Shores" was brief, it was jam-packed with drama for the O'Brien family. After opening a new B&B, Jess and David got engaged, Bree signed with an agent who said he wanted to bring her new play to London, Connor got a new job, and Abby and Trace briefly reunited after a season apart. Mick also offered Abby the opportunity to start a business with him at the same time she was given a job at her old company.
If there isn't a huge time jump when the programme returns, it will likely resume up where many of these stories left off. (The device hasn't been used often on the programme, but it's not unheard of, especially after such a long hiatus.) Unfortunately, not much about the new season has been announced by Hallmark. But, according to Deadline, this season will see Abby coming into her own after accepting her father's offer to become his new business partner.
Related – Magnum P.I. Season 5 – Release Date, Cast, Recap, Trailer & More
cheval Evan, played by Robert Buckley, is in town working on new development and will present a challenge to her. Knowing how much we know about "Chesapeake Shores," we wouldn't be surprised if Evan becomes Abby's new love interest.
Whatever happens, according to Hallmark's new promo, it'll be a fantastic season.