If you like your drama with a dash of criminality, Hope Street is definitely up your alley!
The brand new series, which is set in and produced in Northern Ireland, premieres on BBC One on Monday (January 31).
Hope Street recounts the struggles and tribulations of the citizens and police force of Port Devine, a tiny beach town.
There is, however, a significant secret at work, when newbie DC Leila Hussain (Amara Karan) shows up in town with little notice, piquing the inhabitants' attention.
Doesn't it Sound Good?
Hope Street has previously shown in Northern Ireland, where it has had over 1.6 million requests on BBC iPlayer, with the first five episodes reaching more than a fifth of the adult population.
If you're eager to learn everything there is to know about this lovely new series before it premieres on BBC Daytime, you're in luck because we're taking a closer look.
Also Read: Rihanna And Asap Rocky Expecting Their First Child!
The Plot of Hope Street
Hope Street is a fresh new BBC One serial drama produced with the assistance of Northern Ireland Screen.
The 10-part programme, set in the scenic Northern Irish town of Port Devine, focuses on the local police department, which is shaken by the unexplained arrival of English Detective Constable Leila Hussain.
The reasons for Leila's visit to Port Devine are unknown, however, actress Amara Karan told us that the issue is 'life-or-death.'
'The secret, the reason she was taken to Northern Ireland, is literally a matter of life and death,' she explained.
'It's a fantastic high-stakes situation.'
'However, Leila is open to accepting what Northern Ireland has to give – the warmth, humour, and wit.' She's extremely enthused about the possibilities here!'
Each episode will include a self-contained crime storey, but the show will continue to chronicle the ups and downs of individuals working in the police as they struggle with day-to-day policing in the picturesque seaside town.
Paul Marquess, one of the show's co-creators, said he was "beyond happy to be coming home" to make Hope Street.
'The series, set on Northern Ireland's magnificent coastline, is a celebration of local writing, acting, and production skills,' he said. 'Warm, engaging, and hilarious, Hope Street casts a new light on Northern Ireland for the rest of the globe.'
'Our objective is simple, to develop a long-running, returning drama series rooted in, and all about, Northern Ireland,' he told the Belfast Telegraph.
'From the start, we were adamant that the series would not be about the Troubles or serial killers, but rather about the kindness, good humour, and perseverance of Northern Irish people.'
Hope Street is the type of show that 'people have been waiting for,' according to Ciarán McMenamin, who portrays Inspector Finn O'Hare, and co-star Niall Wright (PC Callum McCarthy) describes it as something we need on our televisions.'
Also Read: Below Deck Sailing Yacht Season 3: Release Date & Confirmation In 2022
Cast of Hope Street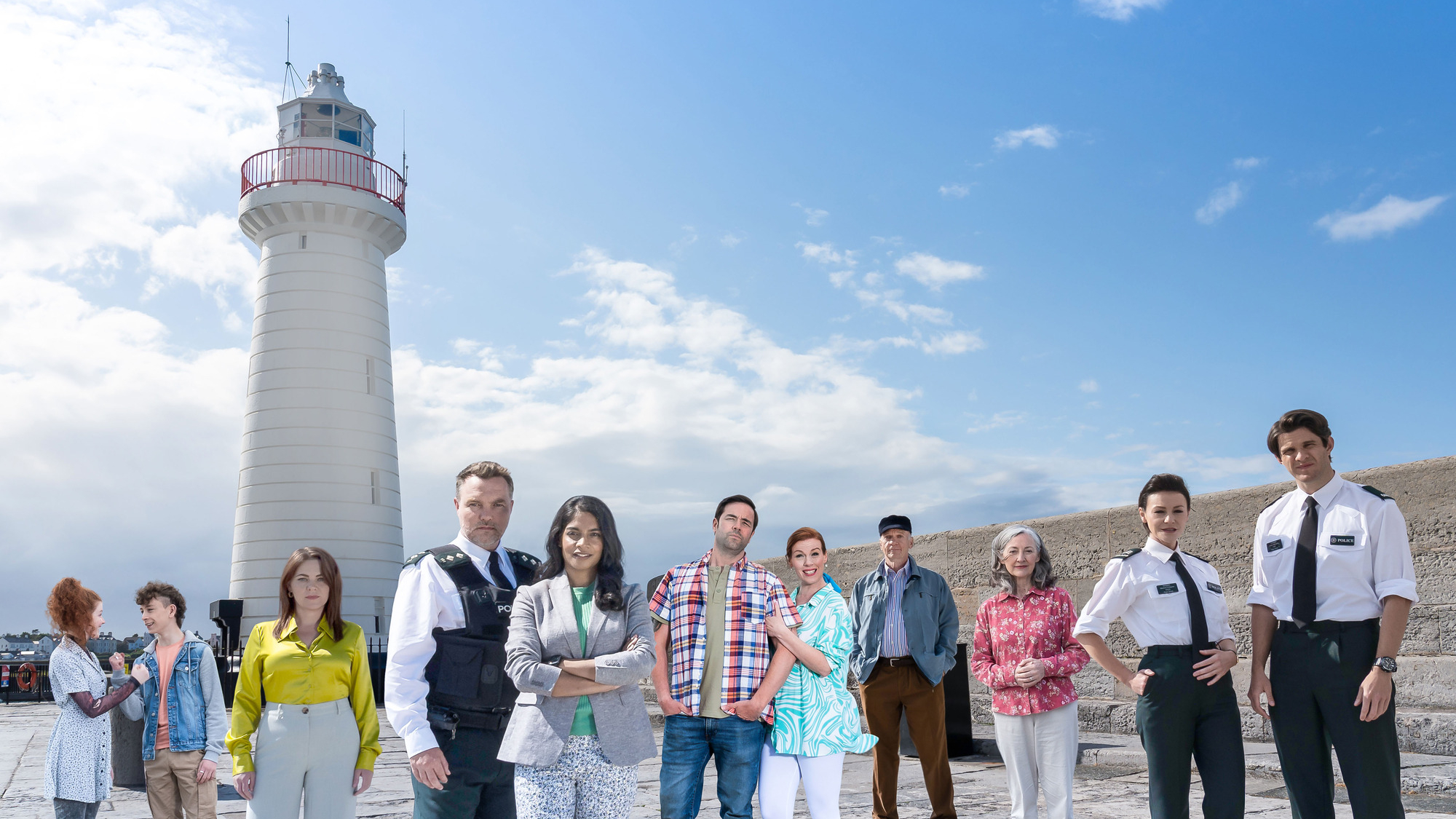 DC Amara Karan Hussain, Leila
DC is the main character. Amara Karan plays Leila Hussain, the intriguing new investigator in town and the area's first Muslim police officer.
Amara has been in a number of films and television shows, including the 2007 film St Trinian's, the 2017 ITV drama Bancroft, and 2016 show The Night Of.
Inspector Finn O'Hare is played by Ciaran McMenamin.
Inspector Finn O'Hare, played by Ciaran McMenamin, must manage his job and his personal life as a father as the only member of the police department who knows why Leila was sent to Port Devine.
The 46-year-old has been in Channel 4's The Young Person's Guide To Becoming A Rock Star and the BBC One feature David Copperfield.
Barry Pettigrew is played by Des McAleer.
Des McAleer plays retired police officer Barry Pettigrew, who must now settle back into society and readjust to life as a normal person.
The Belfast-born actor has been in The Crown, Silent Witness, and the 2017 feature The Children Act, in which he co-starred with Emma Thompson and Stanley Tucci.
Sergeant Marlene Pettigrew is played by Kerri Quinn.
Sergeant Marlene Pettigrew, who has a tight relationship with Barry, has a mysterious existence and does not suffer fools; she is played by Kerri Quinn.
Kerri is most known for playing Vicky Jefferies in Coronation Street from 2018 to 2019, although she has also appeared in Derry Girls and Three Families.
PC Niall Wright McCarthy, Callum
Good guy just out of police training PC Niall Wright, a Northern Irish actor, takes on the part of Callum McCarthy, who has a lot to learn.
He performed as one of the key characters in the CBBC comedy Dani's Castle from 2013 to 2015, and he has also appeared in the Northern Irish drama 6Degrees.
Clint Dunwoody is played by Aaron McCusker.
Clint Dunwoody is portraying Aaron McCusker, a local guitarist.
Clint previously acted as Jamie Maguire in Shameless and most recently in the ITV drama Marcella, which was also shot in Northern Ireland.
Nicole Devine is played by Niamh McGrady.
Niamh McGrady's character Nicole Devine, who marries Aaron, is effortlessly stylish.
Niamh has been in the BBC hospital drama Holby City, the crime thriller The Fall, and the 2017 feature Maze, among others.
Siobhan O'Hare is played by Rachel Tucker.
Rachel Tucker, who was originally cast in another role, will play Siobhan O'Hare in the show.
She has been in numerous theatre musicals, most notably as Elphaba in Wicked, after rising to prominence on Andrew Lloyd Webber's I'd Do Anything.