Though they're still catching up to streaming competition Netflix in terms of original material, Amazon Prime Video is obviously finding its stride, with recent releases like Good Omens, The Boys, and, of course, their blockbuster hit series Fleabag bringing in a slew of new subscribers. However, after partnering together with Jordan Peele, the creator of Get Out, for 2020's legit shocker drama series Hunters, the streamer found himself in hot water.
The series is set in late-1970s New York and follows a group of badasses (headed by cinematic great Al Pacino) who have banded together to track down Nazi officials who survived WWII, went into hiding, and are now working clandestinely to form a Fourth Reich. From there, Peele and showrunner David Weil concocted a sleek, hyper-violent drama that weaves together fictional and real-world elements to create a Tarantino-esque story. The Auschwitz Memorial condemned the series for its "dangerous folly," particularly during key sequences located within Auschwitz proper.
Despite the controversy, season 1 of Hunters divided critics and audiences, while many accepted the series' flaws because it consistently delivered high drama, spectacular action, and daring narrative twists. If you've seen the first season of Hunters, you'll recall that the finale episode featured a few surprises of its own. Thankfully, Amazon executives are not about to abandon fans of the show, since the show has just been renewed for a second season.
Here's all we know so far about Hunters season 2.
When will Hunters season 2 be available on Amazon Prime Video?
We'll go ahead and give a genuine Spoiler Warning for Hunters season 1 right now because there will undoubtedly be more. For the record, if you're currently binge-watching the first season or plan to do so in the future, the finale revelations are absolutely mind-blowing and should not be spoiled. You have been forewarned.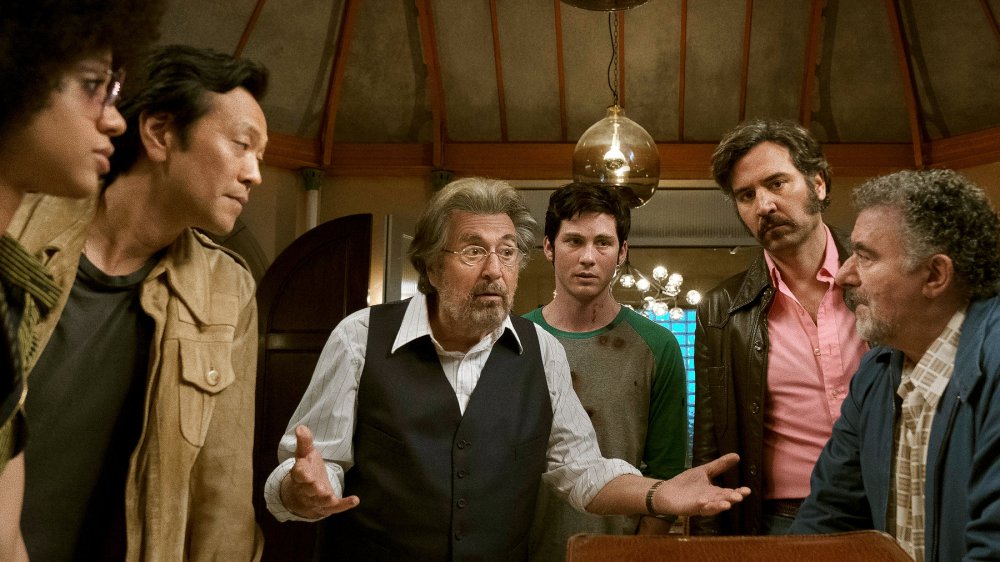 If you're one of the exploded-head fans who's already seen those twists, you were probably impatient to know not just if, but when season 2 of Hunters would air so you could see where this crazy plot is going. The heads of Amazon Studios put series fans through a wringer by delaying the announcement of Hunters' second season for several months, but they have now made it official. With the knowledge that we will indeed get to see how far down this Nazi-infested rabbit hole goes, the obvious question is when we will be able to return for more deadly Hunters mayhem.
The "when" of Hunters' second season will, unfortunately, remain a mystery for the time being, as Amazon has not yet set a debut date. And, considering that film and television productions all over the world will clearly be hampered at best for the foreseeable future, there's no knowing when Season 2 of Hunters will be able to get in front of the cameras. With that in mind, we're still expecting Hunters season 2 to arrive on Amazon Prime Video in late 2021. We wouldn't be surprised if it was put out until 2022.
Who will appear in Hunters season 2?
While the debut date for the second season of Hunters is unlikely to be confirmed for some time, we should at least have a clear sense of which characters will and will not return in season 2. As a result, let's start with who won't be back in the saddle for the upcoming season. Unfortunately, the greatest celebrity from Season 1 of Hunters will not be returning for Season 2. Al Pacino, of course. Except for HBO's Angels in America, which is technically a "mini-series event," the acting icon had never participated in a small-screen series before Hunters.
Pacino played squad leader Meyer Offerman in every episode of Hunters' first season, but it was revealed in the conclusion that he was a big evil Nazi himself, and one of the main targets of the killer crew he was heading. That admission led to his execution at the hands of his disciple Jonah (Logan Lerman). With Pacino out of the picture, fans can rest assured that the majority of the Hunters cast (except for Saul Rubinek's Murray, who died in a most honorable manner in season 1) will be back for season 2.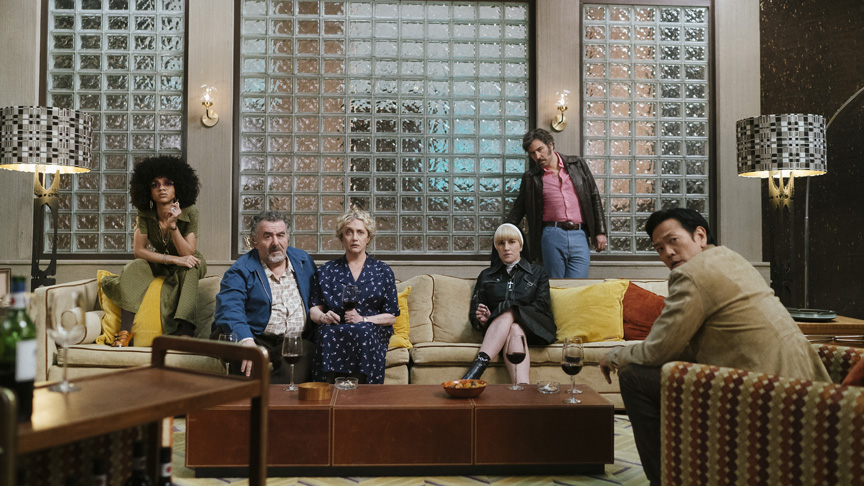 Lerman, Jerrika Hinton, Josh Radnor, Carol Kane, Louis Ozawa, Tiffany Boone, and Kate Mulvaney are among the names on the list. Greg Austin, Dylan Baker, and Lena Olin are all set to return as members of Hunters' evil Fourth Reichers in the forthcoming season. Given the shocking reveal in Hunters' season 1 finale, they'll be joined by an unnamed actor entrusted with bringing Adolf Hitler to life. Yes, it will be fascinating to see who fills that job.
What is the second season's plot?
Now that we know when and who Hunters season 2 will air, the issue remains what will happen to the titular crew in the upcoming season. While we don't know much about the Hunters' future plans, we're confident the ethically muddy waters in which they swim will only get murkier in the following season.
However, it's safe to assume that Lerman's Jonah will take on more of a leadership position in the future, and we're convinced that most of the cast will be dealing with the fallout from Meyer's reveal as "The Wolf" in season 2. Season 2 of Hunters will almost certainly find the gang jetting to Europe in an attempt to cut off the head of the Fourth Reich serpent at its source, as hinted at in season 1.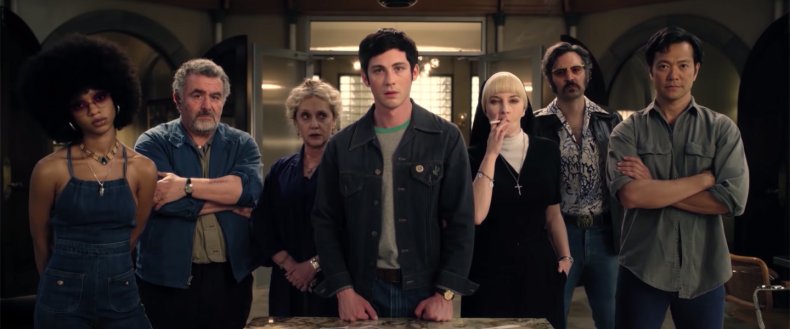 Related – The Ending Of Truth Or Dare 2017 – EXPLAINED!
Unfortunately, they are unaware that the present leader of the would-be Fourth Reich (and former "head" of the Third Reich) is still alive and well in South America with Eva Braun and their super-creepy blonde-haired offspring. As of today, Louis Ozawa's Joe Mizushima is the only member of the crew who knows that terrifying piece of information, as he was last seen battered, bruised, and extremely bewildered, about to feast alongside Adolf and Eva themselves.