The historical drama TV show Vikings: Valhalla was one of the best new releases on Netflix in 2022 very quickly. In its first week, 113.38 million hours were spent watching it, which put it at the top of the Netflix Top 10 list.
The TV show Vikings: Valhalla is based on real events. It is a sequel to the first Vikings and takes place 100 years later when the world is changing but the fight for power is still going on.
The first season of the show started on Netflix on February 25, 2022, with a total of eight extended episodes. In March 2022, because the show has so many fans, Netflix renewed it for a second and third season.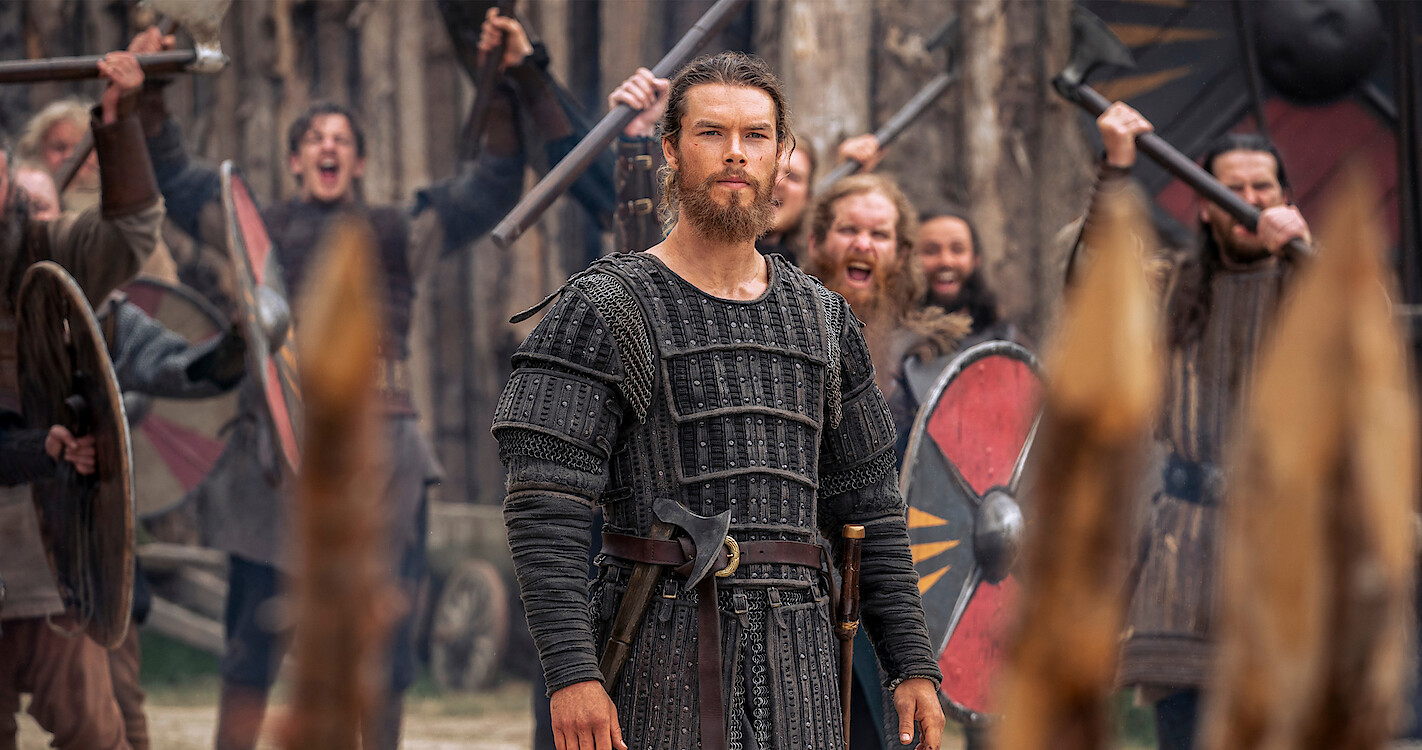 Since the second season of the show is already in full swing, many people are very interested in what could happen in the second installment. So, we've tried to give you the most reliable information we could in this article. Read on to find out…
Also read: Are Harry And Beaux Still Together?
Vikings Valhalla Season 2 Plot
The end of the first season of Vikings: Valhalla shows a lot of things. Olaf became the new ruler of Kattegat, but that didn't last long because King Forkbeard (Soren Pilmark) and Canute's (Bradley Freegard) army came to Kattegat.
Freydis and Harald, on the other hand, flew away from Kattegat and left Leif, who was hurt, behind. Leif was upset about the death of his close friend Liv (Lujza Richter), who was killed in battle.
From this, we can probably guess that there will be a huge fight over who will be the next leader of Kattegat. Olaf has to face a lot of challenges to keep his crown. Also, there will be more battles, more deaths of warriors, and more exciting things to see and do.
Jeb Stuart, who made the show, told Newsweek that the Vikings would go to more countries and learn more about their cultures. Jeb also told Netflix's Tudum that Harald and Leif will start a "amazing journey" with a "road trip," while Freydis will sail to Pomerania.
At Netflix's Tudum event, the first clip from the upcoming second season of Vikings: Valhalla was shown. At first, the clip showed the amazing appearance of three heroes: the Viking Leif Eriksson (Sam Corlett), his sister Freydis Eriksdotter (Frida Gustavsson), and prince Harald Sigurdsson (Leo Suter), along with a few other people who were moving to a safe place.
Also read: Why Jonah Hill Changed His Name, Files Petition?
Even though they went to an island to move on from there, Olaf and his warriors surprised them by surrounding the island. Before the battle began, a force nobody knew attacked Olaf's army with fire.
Netflix hasn't announced the official plot of the second season yet, but based on how the first season ended and the clips that have been released, we can be sure that it will be more exciting for everyone.
Fans should wait until then for Netflix to give an update on the official synopsis or any official trailers so they can enjoy Vikings history again.