Even the most devoted fans could be forgiven for missing an episode, or even a season when a show has been on the air for as long as NCIS has — since 2003. Because the majority of the show is available on Netflix, you can watch it from the beginning, rewatch old favorites, or leave it running in the background until the platform checks in to see whether you're still watching.
However, once you've finished season 15 (the season in which we learned Pauley Perrette is departing NCIS), you'll either have to start over, accept your NCIS-less existence, or find another way to watch. Seasons 16, which aired from 2018 to 2019, and 17, which ended in April 2020, are not available on Netflix as of this writing. Here's why Seasons 16 and 17 of NCIS may not be updated by Netflix, and where you can watch them instead.
NCIS OPENING SEASON 16 & 17 & 18
Seasons 16 and 17 of NCIS may never be available on Netflix.
We're sorry to break it to you, but it's becoming increasingly probable that Netflix and NCIS will never work together again due to changes at CBS.
In 2008, the network made its initial contract with Netflix for the show. Netflix had added the option of streaming content to its DVD mail-out service roughly a year prior. NCIS was one of the first CBS shows Netflix acquired, which was a sensible choice given that NCIS is still the most-watched drama on television.
When Netflix's new way to watch started taking off with customers, the two firms re-upped their streaming arrangement in 2011. CBS added Star Trek, Frasier, and Hawaii Five-O as part of the new arrangement. In 2013, the new contract was extended and enhanced. In 2018, CBS signed another agreement with Netflix, allowing them to air episodes from their collection.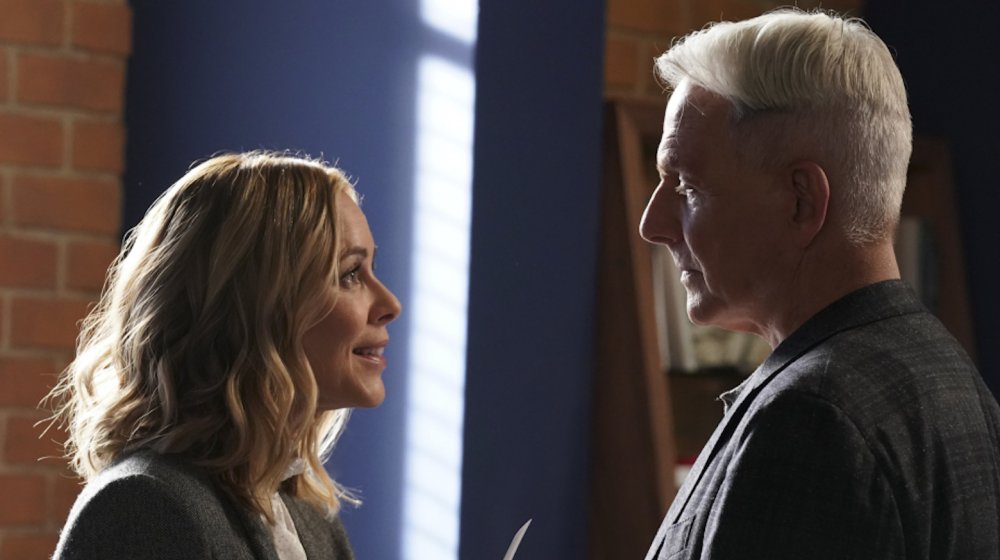 However, that contract was slated to end in 2020, and by the time CBS merged with Viacom in December of 2019, it had already begun efforts to enter the streaming game on its own. Hawaii Five-0 and Blue Bloods also left Netflix in February and November 2019, respectively, signaling a shift in the tides. With CBS and Netflix's partnership on the rocks, it appears that the ability to view NCIS on Netflix will be collateral damage. That means none of the new seasons will be available on the service, and you'll likely lose access to past episodes as well.
You can watch NCIS online for a fee, but it will be more expensive.
There is a way to get your fix of NCIS action like Abby gets her Caf-Pow, but it will cost you more money. Every season of NCIS, including 16 and 17, is accessible on CBS All Access, a streaming subscription that costs $5.99 with advertising and $9.99 without. You'll be able to watch new episodes as soon as they air, which means you'll be able to find out if Cote de Pablo returns for NCIS season 18 whenever it's convenient for you.
That's an obvious monthly expense for something that's now basically included on Netflix. Furthermore, CBS' streaming service is undergoing internal changes. Although CBS was one of the first to hop on the streaming bandwagon, with CBS All Access beginning in 2014, it faced stiff competition from Netflix and Amazon, which launched video streaming to Prime in 2011. CBS All Access has only 10 million subscribers, compared to Netflix's 61 million and Amazon's 150 million (and both of those are only in the US).
Following the Viacom merger, the idea was to integrate content from other Viacom-owned assets, such as Paramount Pictures, Nickelodeon, BET, and MTV, into CBS All Access. However, ViacomCBS announced in February 2020 that the material would be available on a new streaming service for $9.99 per month.
Related – Rutherford Falls Season 2 – Update on Release Date
So, for the time being, CBS and Netflix look to be at odds, with both facing up against not only each other but also a prospective new competitor. Meanwhile, NCIS fans who missed the show on television but are eager to catch up will have to choose a side in the streaming wars.