Since 2016, the slightly dysfunctional family at the heart of Netflix's original comedy The Ranch has taken us on a rollercoaster ride of ups and downs, laughs and drama, nasty feuds, and beautiful moments. Colt Bennett (Ashton Kutcher), a slightly successful pro football player, returns to help his father Beau (Sam Elliott) turn around the fortunes of their family cattle ranch in the fictional small town of Garrison, Colorado. While there, he tries to renew his romance with high-school love Abby (Elisha Cuthbert) under the watchful eye of his mother Maggie (Debra Winger), who is estranged from Beau.
Earlier seasons also included Kutcher's fellow That '70s Show alum Danny Masterson as Colt's sarcastic elder brother Rooster; Masterson's well-publicized legal problems forced his leave from the series during the third season, and Rooster was written off.
In his absence, the Ranch scarcely missed a beat, continuing to thrive for the remainder of that season and another before closing in 2020.
While The Ranch was panned for its predictable plotline, the quality of its actors took it above your ordinary multi-camera sitcom. When its demise was announced in June 2019, fans were less than pleased with Netflix, which has a well-deserved reputation for canceling its original programs early. Many even threatened to cancel their subscriptions on social media (via Popculture), but according to Kutcher, their rage is unwarranted. He's stated that The Ranch was not a victim of Netflix's itchy trigger finger, but rather that the show's creative team just told the tale they intended to convey.
According to Ashton Kutcher, it was time to call it quits on The Ranch.
On Marc Maron's WTF podcast, Kutcher discussed the demise of The Ranch with him. He stated that the cast and staff of the show were given adequate notice that the series was coming to an end, giving them time to prepare for the conclusion of a project that he claims was well-loved by everybody involved.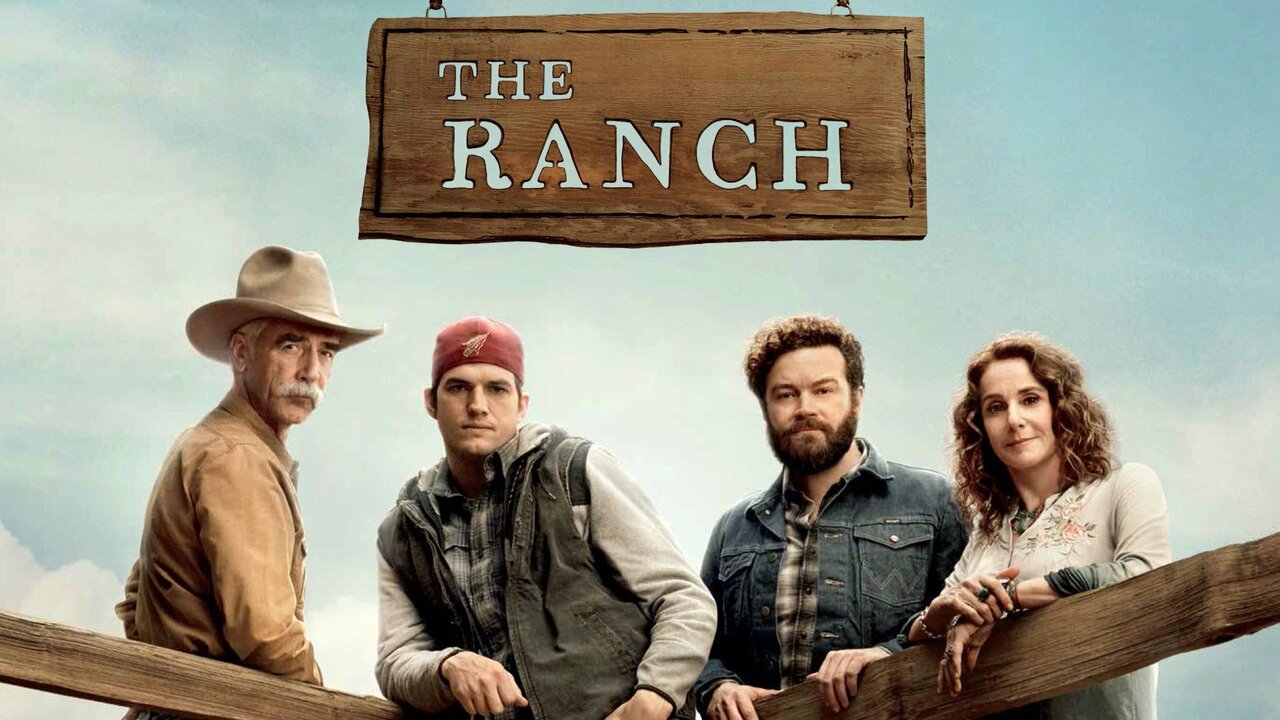 "The tale was told," stated Kutcher. "Everything we accomplished is fantastic. Everyone there was still madly in love… We came to the point where we could inform everyone that this was the final season and that we were going to wrap it up so that everyone could find their next job "(From TV Insider)
Kutcher went on to say that, while network shows are frequently pushed to extend their natural shelf lives in order to meet the required amount of episodes for syndication, this isn't a factor for streaming shows. "Netflix owns the show, so it's not like there's going to be a massive syndication boon if we shoot two more seasons," he explained. "I've seen shows where you keep going and going, and finally you've got a gorilla brother."
Kutcher was plainly making fun of his time on the hit long-running CBS comedy Two and a Half Men, but his criticism is well-taken, particularly in light of The Ranch. Each season was broadcast in two ten-episode "parts," resulting in a season of 20 episodes rather than the 10-13 episodes that are often found in streaming series.
The Ranch's cast members will return to the screen soon.
As Kutcher said, the advance notice of The Ranch's coming curtain call allowed the primary cast to look for new roles to leap into quite effortlessly, which means we'll be seeing them all again fairly soon. Elliott will be seen in animated form as the new mayor of Quahog on Family Guy, which we can all agree is a brilliant casting choice (via Entertainment Weekly).
The Long Home, a dramatic film based on the William Gay novel of the same name, stars an all-star cast. The film's cast also features James Franco, Giancarlo Esposito, Josh Hartnett, Tim Blake Nelson, Courtney Love, Analeigh Tipton, Garret Dillahunt, and Timothy Hutton, and it is now in post-production. Tipton is preparing to star in Vengeance, a film starring Kutcher as a radio show host whose fiancée is murdered; the film also stars Dove Cameron, Issa Rae, and B.J. Novak, who also writes and directs.
Cuthbert is also working on a feature picture, and another is in the works. Eat Wheaties! is now in post-production and stars Tony Hale, Robbie Amell, Lamorne Morris, Alan Tudyk, and Sarah Chalke. Friday Afternoon in the Universe, a comedy starring Cuthbert as an alcoholic playwright pushed into an unexpected road trip, is nearing completion; the film also stars Bojana Novakovic and Jay Chandrasekhar.
Related – The Ending Of Truth Or Dare 2017 – EXPLAINED!
Finally, Winger has kept herself occupied throughout her year-long quarantine with With/In, an anthology film about a diverse cast of characters dealing with the COVID-19 pandemic. Adrianne Palicki, Julianne Moore, Gina Gershon, Chris Cooper, Sanaa Lathan, Don Cheadle, and Rosie Perez all appear.
As difficult as it was to say goodbye to The Ranch, it's comforting to know that the series' beloved faces will not be forgotten.