Combining comedy and drama in a TV show is difficult. In many cases, the jokes undercut the severity of a scenario, or any darkness makes people uncomfortable laughing at the appropriate times. Thankfully, Netflix's On My Block avoids both of these pitfalls by effectively blending social critique with humorous parts from its amazing young ensemble.
The story revolves around four buddies who attend the same high school in Los Angeles' inner city. On top of all the other problems that face kids nowadays, the four must deal with gangs and narcotics. On My, Block has done an outstanding job over the last three seasons of focusing on the subtleties of societal issues that disproportionately affect people of color. Collider's Liz Shannon Miller said about the episode: "This show can be a classic example of emotional whiplash at times. However, it is frequently a roller coaster."
On My Block Season 4 | Official Trailer
Because of a teaser issued by the show's Twitter account in January 2021, fans can rest easy knowing that a fourth (albeit last) season is on the way. Here's all you need to know about season 4 of On My Block.
When will On My Block season 4 be available?
In March, Netflix released the first three seasons of On My Block. Season 4 is clearly not going to be like that, given the fact that March 2021 has already passed. We believe the delay is due to the COVID-19 epidemic, but a teaser announcing the fourth season is on the way should reassure viewers who were worried about the show's future.
There is no set release date, although it may take longer than you expect.
Diego Tinoco, who portrays Cesar on the show, shared a video of himself getting a haircut on Instagram with the caption: "Today is the first day of my return! Comment your predictions while shooting the final season of @onmyblock!" That happened on March 23, 2021, and if it was his first day on set, it could take a while to wrap. Season 4 will most likely premiere in late 2021.
What's the worst that might happen?
Perhaps Netflix will keep it until March 2022 to keep up with previous releases.
On My Block season 4 cast members
Sierra Capri will reprise her role as Monsé Finnie, Brett Gray will reprise his role as Jamal Turner, Jason Genao will reprise his role as Ruben "Ruby" Martinez Jr., and Diego Tinoco will reprise his role as Cesar Diaz for one more journey around Los Angeles. Jessica Marie Garcia as Jasmine Flores, Julio Macias as Oscar "Spooky" Diaz, and Peggy Blow as Abuelita are among the other performers we hope to return to in their respective roles. According to Deadline, Abuelita has been a fan-favorite character on the program thus far, and she'll be joining the main cast for the final season.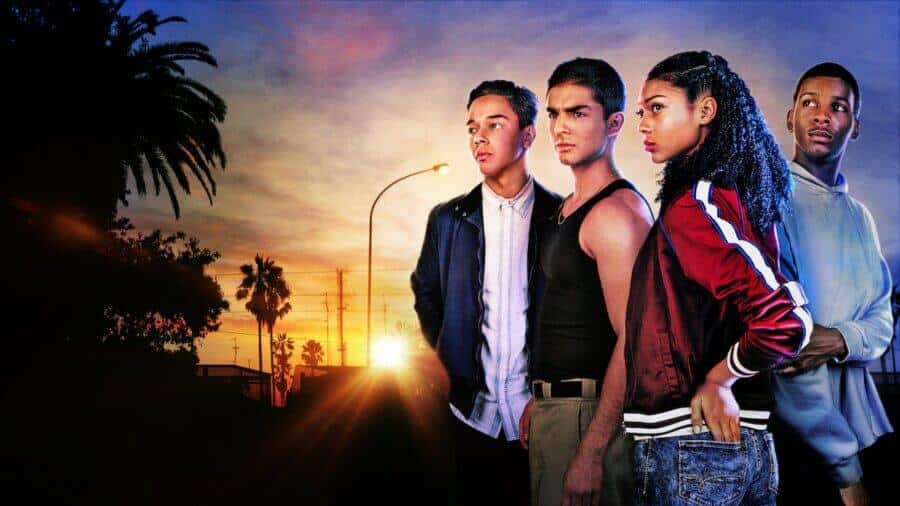 Despite the group's best efforts, it appears that gang life will continue to be a problem in season 4. As a result, we shouldn't be surprised if Ada Luz Pla reprises her role as Cuchillo, the Santos commander, and Gilberto Ortiz reprises his role as Cuete, the 19th Street gang's boss. There could possibly be a few newcomers.
On My Block season, 4 has a plot.
Season 3's conclusion threw the core protagonists' lives into disarray. Time leaps aren't uncommon in TV shows, but they're most common at the start of a new season. The season 3 finale takes place two years in the future, and the four individuals we've come to know and love have all gone their separate ways. "How did these kids end up so far apart?" viewers may wonder.
Related – Chicago P.D. Season 10 – Everything We Need to Know
Executive producer Jeremy Haft told Paste Magazine that it was a deliberate decision on the creators' part. "Now, the question for Season 4 is… how did they get there?" he added. "Is it likely that they'll reconcile? Yes, we have a lot more tale to tell, and this takes us to an amazing, exciting place."