Netflix's latest broadcast network-style sitcom, "Pretty Smart," debuted in early October 2021. It's shot on a standard living room set, and a laugh track adds to the easy gags.
After her lover rejects her, Chelsea (Emily Osment), a sophisticated, Harvard-educated aspiring novelist, moves in with her sister Claire (Olivia Macklin) in Los Angeles. Chelsea and Claire are diametrically opposed. Claire is a perky, carefree waitress who is as beautiful as she is stupid. Chelsea looks down on Claire since she is less intelligent than her.
Naturally, as they live together, they become closer. Chelsea also grows closer to Claire's roommates, including Jayden (Michael Hsu Rosen), a social media influencer, Solana (Cinthya Carmona), a former lawyer turned New Age healer, and Grant (Gregg Sulkin), Claire's gorgeous ex-boyfriend and Chelsea's co-worker at Build.
Pretty Smart | Official Trailer | Netflix
Season 1 of "Pretty Smart" is a lighthearted comedy starring two former Disney Channel stars (Osment and Sulkin). Here's what we know — or are willing to guess — about a possible Season 2.
Is Pretty Smart Season 2 set to air?
Netflix has failed to renew "Pretty Smart" for Season 2 as of late January 2022. As a result, there is no release date to share with die-hard fans of the new sitcom series, nor is there any way to predict when production on Season 2 will begin.
We can also confirm that the next batch of Netflix episodes will be a second season, not a second half. The first season of "Pretty Smart" featured ten half-hour episodes shot at Sunset Bronson Studios in Los Angeles, California. Seasons are sometimes broken into "parts" on Netflix, with halves of a season released a few months apart. That doesn't appear to be the case with "Pretty Smart," which is labeled "Season 1" rather than "Part 1" on Netflix. If Netflix decides to renew "Pretty Smart," we'll learn the episode sequence as well as a release date.
What's the cast of Pretty Smart Season 2?
With no renewal news, it's unclear who will return for Season 2 of "Pretty Smart." Given that there were no dramatic exits or fatalities in the Season 1 conclusion, fans might safely expect the same cast to return. Emily Osment, Gregg Sulkin, Olivia Macklin, Michael Hsu Rosen, and Cinthya Carmona are among them. Kevin Miles –– better known as Jake from State Farm –– like Dave, Claire's ex-boyfriend, as well as Geoff Ross as Howard, the manager at the restaurant where Claire works, and Ming-Na Wen as Jasmine, Jayden's mother –– could all return.
Some of the behind-the-scenes personnel are also expected to return. Jack Dolgen and Doug Mand, who previously worked together on "Crazy Ex-Girlfriend," are the show's creators and executive producers. Pamela Fryman, who directed three episodes of "Pretty Smart," including the pilot, as well as most episodes of "How I Met Your Mother," is also an executive producer.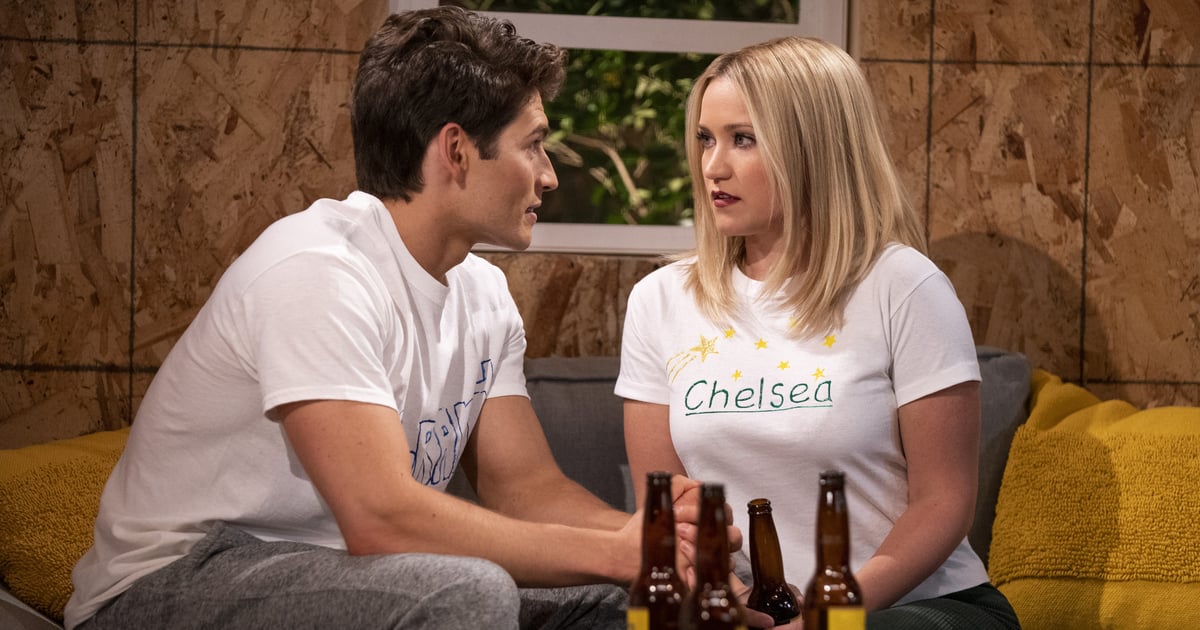 What happens in Season 2 of Pretty Smart?
The first season of "Pretty Smart" concluded on a cliffhanger, with Claire (Olivia Macklin) breaking up with Dave (Kevin Miles), then kissing Grant (Gregg Sulkin). Their kiss happens just as Chelsea (Emily Osment) enters the room to inform her sister that she wants to talk to her about wanting to pursue a relationship with Grant because they need to make sure Claire is okay first.
What will become of this tangled love triangle? When Season 2 begins, this will most likely be the most important issue to resolve. "I have no idea what will happen in Season 2," Osment said to Entertainment Tonight. "As a result, I'm quite interested to watch."
Sulkin admitted that he didn't know which sister he wanted Grant to be within Season 2. "There's a genuine charming innocence between Grant and Claire, and there's a real sort of evolution and maturity between Grant and Chelsea on the other hand." Chelsea has taught Grant a lot… Olivia and Emily are both fantastic to work with, and I'll be delighted with any direction the authors take it."
Michael Hsu Rosen and Cinthya Carmona, for the record, told Entertainment Tonight that they want Grant and Chelsea to get together. That's most likely the direction things will go, but there will undoubtedly be some family conflict in Season 2 before we get there.
Related – 'The Wheel Of Time' Season 2 Release Date, Cast, and, Plot 2022