Here is when episodes 3 and 4 of the second season of Singles Inferno, which started on Netflix on December 13, will be available. Last year, when Singles Inferno came out, it was the first Korean reality show to make Netflix's list of the top 10 global series.
After a year, the second season of Singles Inferno just came out on Netflix. Even though only two episodes have been shown so far, the show is "trending" on Twitter. Fans talk about the new cast members and vote for their favorites.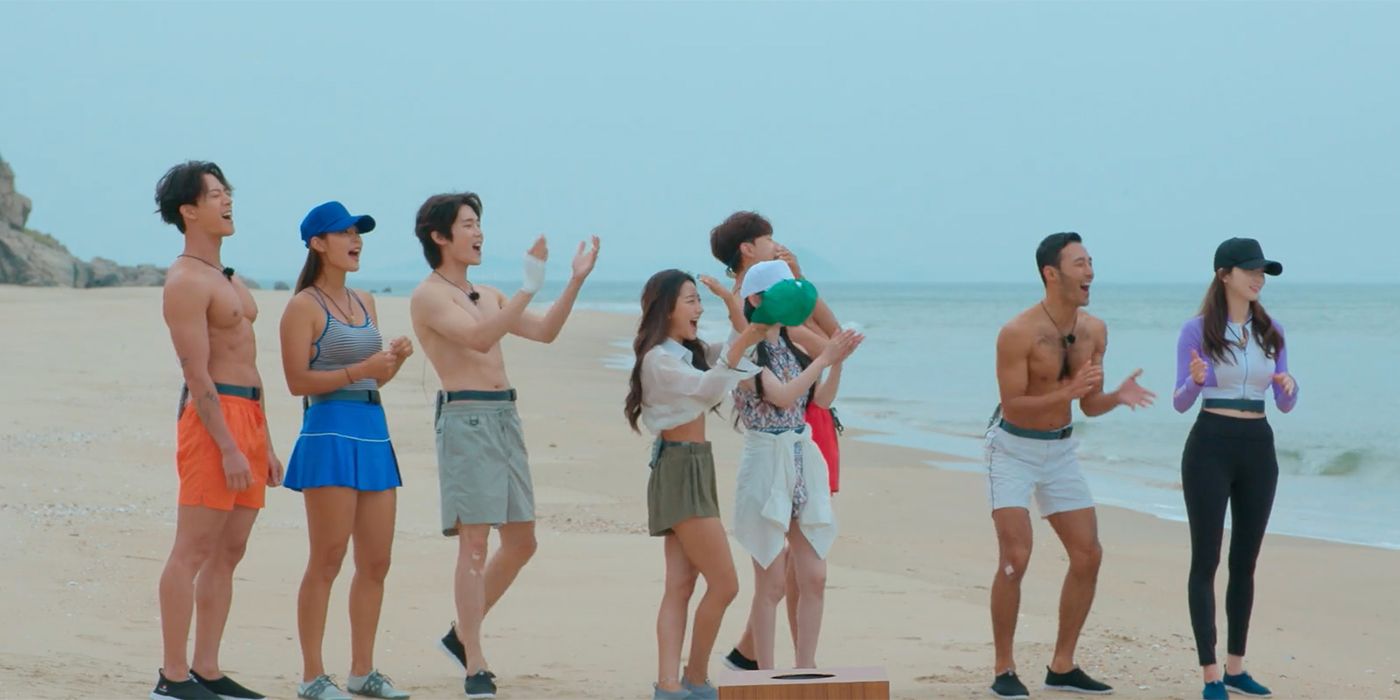 Single Inferno Season 2 Cast
Here are all the people who will be in season 2.
Lee So-e
Choi Jong-woo
Shin Seul-ki
Lee Nadine
Shin Dong-woo
Kim Han-bin
Jo Yoong-Jae
Recap Of First Two Episode
In episode 1, all of the new singles were played for the first time. On Inferno beach, everyone got back together. As everyone looked at the other hotties, they said "hello," "nice to meet you," and gave each other sideways glances. The contestants are also told what the rules of Inferno Beach are.
Among other rules, the singles have to cook on their own and can't use electronics. Also, they can't say anything personal, like their age or what they do for a living. After checking out the area and what it had to offer, the group talked to each other. Later, the men talked about the women they had talked to and shared information with each other.
In episode 2, the group eats breakfast together. Then, over some French toast and iced Americano, the women start to fight like chickens. After she wins the battle, Lee Soo-e picks Jo Yoong-Jae and Choi Jong-woo. Lee Nadine and Shin Dong-Woo go on a date later in the episode, where they drink water. As the show ends, two couples go to Paradise. Lee chooses Shin as her partner, but Shin Seul-ki is the one he chooses. Choi Seo-Eun and Jo Yoong-Jae go to paradise together.
Release Date Of Single Inferno Season 2
On Tuesday, December 20, episodes 3 and 4 of the second season of Singles Inferno will be available on Netflix. The second season will have ten episodes. Here is a list of when each one will be out.
Episodes 3 and 4 – December 20
Episodes 5 and 6 – December 27
Episodes 7 and 8 – January 3
Episodes 9 and 10 – January 10
Where Can I Watch Single's Inferno Season?
This season has ten episodes, and you can only watch them on Netflix. This one needs to be easy for people everywhere to see. The first two episodes will air on December 13.
Official Trailer Of Single's Inferno Season 2