"Saturday Night Live," an NBC sketch comedy show, has been on the air continuously since 1975. It has shown over 900 episodes, with an average of nine sketches per episode, totaling over 8,100 sketches written and performed during the show's still-running run. There are timeless classics that captured the zeitgeist, political sketches that may have altered the course of history, and a plethora of lovable doofuses singing amusing melodies. Which of the sketches, however, best portrays you? It may be tough to discern with so many possibilities.
This is where your zodiac sign can help. Each of the twelve signs has its own strengths, limits, and special magic, similar to a collection of dissimilar sketches cobbled together every week into a single 90-minute comedy show. Allow the stars to lead you to the "SNL" sketch that best fits your zodiac sign.
A Sketch for the Women – SNL
Chippendale's Audition for Aries
Your zodiac sign is Aries. You enjoy a good competition, a good fight, anything that allows you to demonstrate your abilities and puts you on top. Like a ram, you leap headfirst into any situation, regardless of the repercussions. Even when it's not always the best option, such bravado can be quite appealing and pull others to your side.
The iconic "SNL" comedy "Chippendales Audition" from 1990 embodies this atmosphere of wild competition. A panel of judges has narrowed down the final two applicants for a new male exotic dancer at Chippendales to Adrian, played by People certified hunk Patrick Swayze, and Barney, played by new cast member Chris Farley.
The audition is decided by a dance-off between the two of them to the song "Workin' for the Weekend" by Loverboy. Farley had only been on the show for four episodes, but he clearly knew how to combine his innate sweetness with his go-for-broke athleticism. As terrific as Farley is, Swayze holds his own comedically as Adrian becomes obviously nervous about losing the audition.
Taurus (April 20 – May 20): Yummy Dish
A Taurus like you appreciates the better things in life, such as pleasant vacations, peaceful surroundings, and a delicious supper. You are a sensuous creature who delights in things that stimulate the senses. Who wouldn't want to unwind after a long day by tuning in to our local NPR station and watching our favorite late-night cookery show get up close and personal with some festive balls?
Before Alec Baldwin introduced his breathy baritone to this holiday-themed segment in 1998, "Delicious Dish" was already a frequent routine, with Molly Shannon and Ana Gasteyer mocking the stereotypically goofy, ASMR-like vocals of public radio broadcasters. Baldwin, dressed as local baker Pete Schweddy, sends samples of his holiday balls for the guests to try (what the balls are actually made from remains a mystery).
The actors' constant usage of the word "balls" has the audience in spasms of laughter almost immediately. "They're prepared from a secret Schweddy family recipe," Baldwin explains, pausing for the audience to catch up before delivering the punchline: "No one can resist my Schweddy balls."
The comedy has now become a fan favorite and a staple of the annual "SNL" Christmas specials. Even if it wasn't, the calming tones and gourmet discussion (they're talking about food, you guys!) would make it a Tauran classic.
Maid of Honor Speech for Aries
Is a Gemini multitasking or two-faced? Either way, a case may be made (typical Gemini). If you're a Gemini, you're used to juggling multiple tasks at once and dealing with the emotional whiplash that can result. Is it your fault for living a full life? Is it your fault if everyone around you, including your loved ones, doesn't understand you?
Bride In this 2022 sketch, Cecily Strong has at least one loved one who understands her: Zoe Kravitz plays her maid of honor, whose touching wedding reception speech has the unexpected consequence of startling Strong's new husband (Kyle Mooney). She begins, "This girl is like a sister to me, and not just because we've both seen my father naked."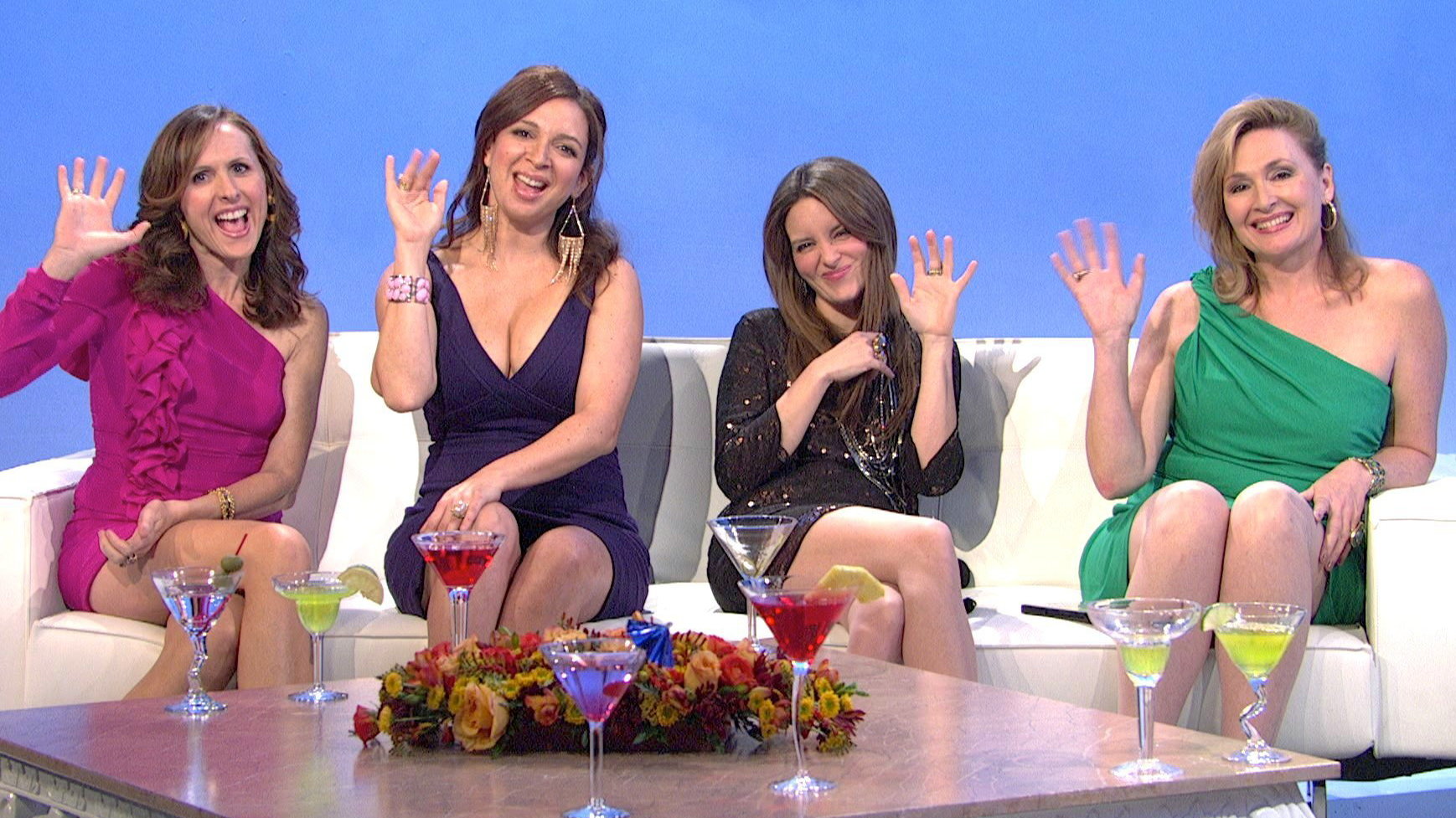 The situation only gets worse from there, as each additional detail portrays a darker picture of Strong's blushing bride. She was previously married to incarcerated Death Row Records founder Suge Knight, assaulted the Capitol building on January 6, 2021, with the purpose of assassinating Vice President Mike Pence, and hooked up with the whole cast of "Jackass."
What's the matter with Tanya?!
Cancers appear to have everything. Sure, they can be a little difficult to get to know at first. Cancers, like their symbol, the crab, have a tough exterior to shield them from harm. Cancers are pleasant and ingratiating after you get beyond all of the stuff. They are excellent hosts and are concerned about those close to them. But what happens when that concern turns into manipulation and control?
That subject is explored in a number of Lifetime television movies, as well as the 2011 sketch "What's Wrong with Tanya?" Bill Hader welcomes three well-heeled suburban moms (Vanessa Bayer, Kristen Wiig, and host Anna Faris) to determine what alarming social problem is impacting their teenage daughter Tanya on the Lifetime Network's debut game program. "There's no problem with her!" Wiig's mother shrieks several times.
Leo: Lobster Diner
The first of comedian and former "Saturday Night Live" writer John Mulaney's series of New York City-centric mini-musicals, "Diner Lobster," was released in 2018. By far the most dramatic and theatrical of the Zodiac signs, Leo is a self-proclaimed celebrity who thrives when things get large and emotions to become ugly. A Leo, like the metaphorical lion, is bold and proud in all they do, whether it's embarking on a new romance or refusing to budge when others dispute their decision to eat lobster at a diner.
Pete Davidson's customer orders the lobster on the spur of the moment, an item on the menu that no one in their right mind would purchase at a diner. His pal Chris Redd argues, "The word'seafood' is in quotes!" Davidson, on the other hand, is adamant about his unique request.
As the cafe evolves into a crustacean-themed play of "Les Misérables," featuring the condemned lobster (Kenan Thompson), his little lobster offspring "Clawsette" (Kate McKinnon), and Mulaney's waiter, his Leo energy is matched with Leo energy in kind. The diner's kitchen crew appears in the sketch as French commoners battling for freedom — or rather, fighting for Davidson not to order the lobster.
The Anal Retentive Chef is Virgo.
Though they share the same zodiac sign, Leos and Virgos are worlds apart, with Leo's penchant for drama colliding head-on with Virgo's meticulous attention to detail. If you're a Virgo, you know exactly what you want and how you want it. The traditional adage "a place for everything, and everything in its place" could be your guiding principle. However, that fussiness can irritate other people.
"SNL" ridiculed public television culinary shows with the regular skit "Anal Retentive Chef," featuring Phil Hartman as the titular chef, whose desire for order in his kitchen borders on pathological, a few years before "Delicious Dish." On his alone, Hartman's chef was humorously irritable, fixated on minor minutiae like a piece of chopped pepper that was the wrong size and garbage that was wrapped twice before being thrown away.
Wes Anderson's Horror Trailer Libra
Libra's scales place a premium on symmetry and balance. If you're a Libra, you wear your badges proudly, albeit pretentiously, as a high-minded, intellectual, and aesthete. You don't want to offend people with your refined tastes; you're a people-pleaser at heart. Wes Anderson, whose literally symmetrical and often twee style is perfect for a "Saturday Night Live" parody, is possibly the most prominent filmmaker working now who brings as much Libra energy to his work as any other.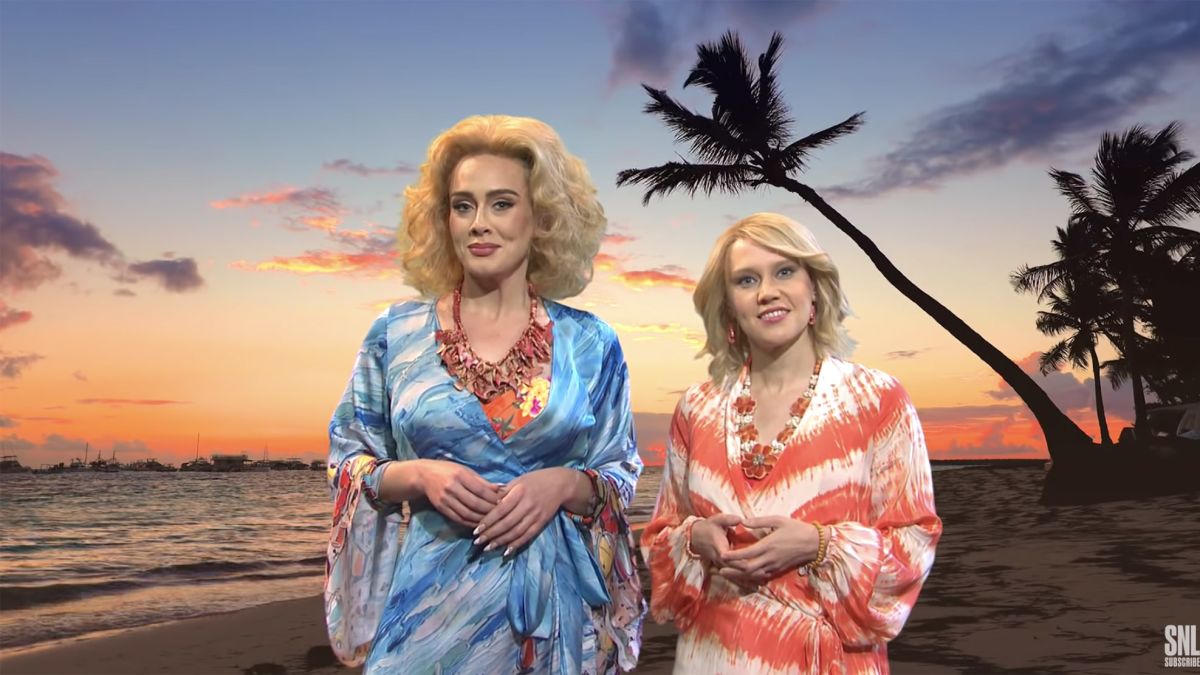 Parent-Teacher Conference, Scorpio
Few "Saturday Night Live" sketches capture a Scorpio's intriguing and enticing spirit. Scorpio is generally connected with sexuality, and with good reason: the Scorpio yearns for emotional closeness as well as physical pleasure. Even on a show like "SNL," which is usually full of gorgeous, charismatic people, sketch comedy isn't very sexy. When the audience spontaneously wolf-whistled at Alec Baldwin dressed as a cowboy in 1990, it was a rare moment of genuine, no-fooling sexuality. The majority of the time, though, sexiness in comedy is a distant second priority to making the audience laugh.
Centaur Job Interview in Sagittarius
Finding the correct "SNL" sketch for your zodiac sign can be tricky at times; other times, the show just sends you a comedy featuring a centaur, the Sagittarius emblem. A centaur played by Chris Parnell interviews for a chief resident position at a teaching hospital in this comic from 2001. He appears to be well-qualified and pleasant enough, but his interviewer (Christopher Walken) just wants to discuss the ins and outs of being a centaur.
A Girl's Halloween in Capricorn
A Capricorn has two personalities. Capricorns, who are represented by a half-goat, half-fish, is known for being orderly, punctual, and hardworking. They are, nevertheless, represented by a goat-headed devil in the tarot tradition. This demonstrates that even the most conservative, rule-abiding Capricorn has a hidden, playful side.
Brasky's Buddies are Aquarians.
Aquarius is frequently misunderstood as a water sign due to its name, however, it is an air sign associated with intelligence, sociability, and curiosity. Aquarians are not water animals, but rather water bearers, bringing wisdom, life, and hope to the world. Aquarius is the messenger of the zodiac, not the source of its healing waters, but motivated to make the world a better place. It reminds me a little of a guy named Bill Brasky.
Don't look back in rage, Pisces.
Pisces is the Zodiac's concluding sign, and as such, it has absorbed the lessons of all the signs before it. Pisces, symbolized by two fish swimming in opposite directions, resides in both the psychic and physical domains at the same time, allowing for wonderful empathy but also risking delusions and denial when the physical reality becomes too much to bear.
Related – Chicago P.D. Season 10 – Everything We Need to Know
Tom Schiller's 1978 short film "Don't Look Back in Anger" features a Piscean mix of empathy, illusion, and clairvoyance. Schiller worked on the show as a writer for the first five years and then again in the late 1980s. Gilda Radner, Chris Farley, Jan Hooks, and Phil Hartman were among the "SNL" stars included in his absurdist yet melancholy "Schiller's Reel" taped sketches. In "Don't Look Back in Anger," an elderly John Belushi visits the "Not Ready for Primetime Cemetery," where all of the original "SNL" cast members are buried except for him.