For 13 seasons, A&E's "Storage Wars" has entertained viewers by following a group of people who make money by buying storage lockers that are auctioned off after renters have broken their leases. The trouble is that none of the bidders knows exactly what they're getting because most of the storage lockers are crammed with boxes and strange items that they won't see until the auction is over. As fans know, the cast members walked away with hauls worth $90,000 in newspapers, thousands of inexpensive toys, $500,000 in rare coins, and five figures in old comic books from those lockers.
Since its premiere in 2010, this reality program has featured a diverse cast of people and spawned a number of spinoffs. The auction featured bickering couples like Brandi Passante and Jarrod Schulz, pushy and hostile purchasers like Dave Hester, and seasoned bids like Barry Weiss. Despite the fact that the show appeared to be unscripted, the cast actually had to follow some rules.
Storage Wars: Biggest Fights
Storage units cannot be checked prior to the auction.
The creators of "Storage Wars" appear to have one simple rule: buyers cannot inspect the contents of units before bidding, which only adds to the show's attractiveness. According to reports, bidders are only allowed to look at a storage space for five minutes before entering. Whether the contents of each storage locker are little more than trash or valuable treasures, cast members are frequently as surprised as the public. However, there may have been some deception in the past.
Former "Storage Wars" star Dave Hester filed a complaint in 2012, alleging that producers inspected units prior to auctions and planted pricy things in select units to create drama, according to Deadline. Hester and the network eventually struck an out-of-court settlement, and he returned to "Storage Wars" in Season 6. Brandi Passante told Distractify in 2021 that the broadcast was not manipulated, pointing out that many storage facilities were empty.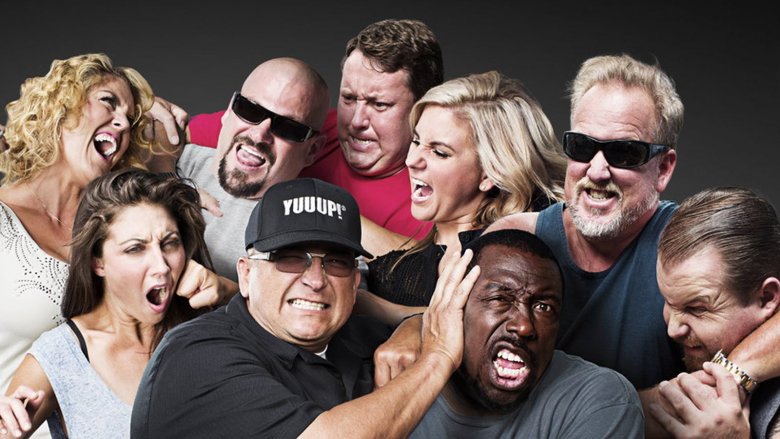 There will be no physical confrontations.
Let's face it, we're all a touch cynical from time to time. One of the most entertaining aspects of watching "Storage Wars" is watching the cast members compete for the same storage units. While squabbling is common on the show, actual fights are uncommon. In 2015, a brawl erupted between Dan and Laura Dotson and Dave Hester, with Hester slamming Laura Dotson to the ground, according to TMZ. It was one of the only physical altercations ever shown on "Storage Wars," and it aired months later during Season 8.
Hester, who was notorious for his feuds with his co-stars, may have threatened to punch people again, but he never did so on camera again, hinting that the show's producers didn't want the show to promote additional physical violence.
Buyer rivalries are prevalent, despite the fact that physical violence is prohibited. "The claws come out when you bid against me," Brandi Passante told People.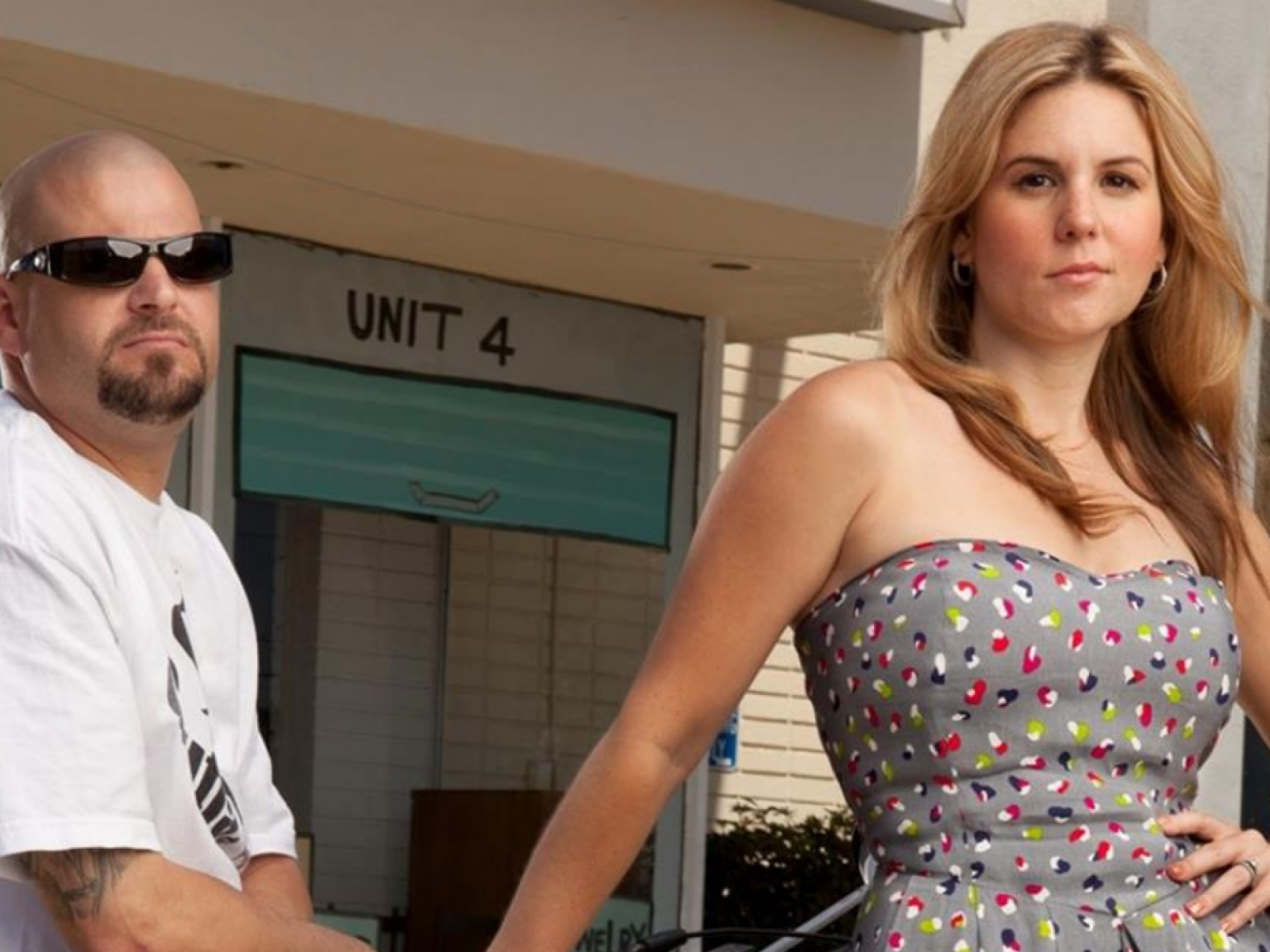 Bidders must pay in cash if their bid is successful.
If you've ever bid on a storage unit, you know that the winning bidder must pay cash. The "Storage Wars" cast is no exception. This also means that between bids, bidders are not able to go to an ATM for more cash, make checks, or use debit or credit cards to pay for units they've won. To the amusement of the audience, some cast members devised clever and petty strategies for filtering out the competition for the units they wanted to win.
Members of the cast frequently bid on units they didn't want in order for the winner to have less money to bid on items that others actually wanted. The official YouTube account for "Storage Wars" has a compilation video of the show's top six bidding battles, which illustrates this idea better than words can.
Producers might supply prepared lines to cast actors.
According to Reality Blurred, "Storage Wars" executive producer Thom Beers spoke about the show's behind-the-scenes procedures during a panel discussion organized by the National Geographic Channel after Dave Hester filed a complaint. One of the topics investigated was the cast interviews that were shown in between programs. He explained, "We avoided talking heads since it was the death knell in the ancient days," indicating that narration turned off viewers.
Related – Warrior Season 3 – Current Updates on Release Date, Cast
During the discussion, Beers stated that because reality stars aren't performers, their tales aren't often appropriately presented.
"I have to admit, there is some writing involved," he admitted. "I'm sick of narration driving the tale.' We do it in 'Storage Wars,' and we do it in 'America's Lost Treasures.'" He admitted that half of the cast members' lines are fed to them in order for them to "convey what we need to push the story ahead." However, Beers stated that because "the tale is the story," these lines didn't effectively "drive" the show's larger themes.