Robert Sheehan, an Irish actor, is no new to American viewers, having played a variety of beloved roles in television and film ventures, including Klaus Hargreeves in Netflix's "The Umbrella Academy."
While he has been acting professionally in his native country since the age of 14, it wasn't until he landed his breakout role as Nathan Young in the British sci-fi series "Misfits" that he became a fan favourite, earning a BAFTA Award nomination for his portrayal of a juvenile delinquent who is suddenly granted immortality. Many viewers voiced their sadness on Reddit when Sheehan did not return for the third season, with some dubbing him the show's life and soul.
From Misfits to The Umbrella Academy, Robert Sheehan's Career 
Sheehan told The Irish Times that leaving the job was painful, but other possibilities piqued his interest at the time. He went to Hollywood after three seasons on the highly acclaimed Irish TV series "Love/Hate," where he played Simon in the film version of the enormously successful young-adult book series "The Mortal Instruments: City of Bones." While the film was expected to follow the trend of becoming a blockbuster YA book-to-film series, it failed to make enough money at the box office to warrant a sequel. Sheehan, fortunately, had other parts waiting for him.
Robert Sheehan has acted in a number of indie films.
Following the failure of "The Mortal Instruments: City of Bones" to spawn a sequel, Robert Sheehan went on to feature in critically praised films like "The Road Within" with Dev Patel and "Moonwalkers" with Ron Perlman. Along the way, he co-starred in high-profile projects like "Geostorm" with Gerard Butler and "Good Samaritan" with David Tennant, but in 2018, he starred as Tom Natsworthy in the steampunk film "Mortal Engines," which was based on a screenplay co-written by Peter Jackson, the director of "The Lords of The Rings."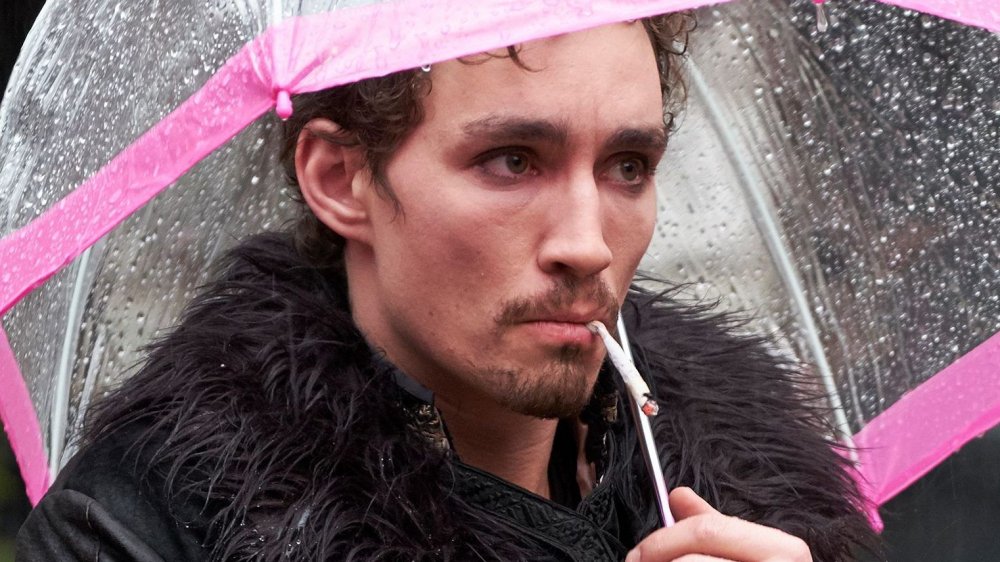 Despite the film's failure to appeal to reviewers and audiences, Sheehan praised it in an interview with Collider, stating, "'Mortal Engines' was a wonderful fit for me, too, since everything in the picture is in service to the plot and serves that goal, first and foremost."
Sheehan's probably greatest and most beloved part to date as the troubled Klaus Hargreeves in Netflix's "The Umbrella Academy" came soon after "Mortal Engines." The good-natured and hedonistic Klaus fell to drug consumption as a young man thanks to his capacity to communicate with the dead, only to clean up after discovering true love during his time journey to Vietnam during the war.
Sheehan told Collider that the character appealed to her due to its complexity and "untethered imagination There is no place the performance will not venture. It's simply so out of the ordinary. That's what makes it so special. It has a certain kookiness to it."
Sheehan has never hidden his sexuality.
Robert Sheehan's depiction of Klaus in "The Umbrella Academy" has made him one of the show's most popular actors, owing to his honest portrayal of a bisexual character. Sheehan, on the other hand, has acknowledged that he's never felt comfortable portraying a homosexual character since sexuality shouldn't matter.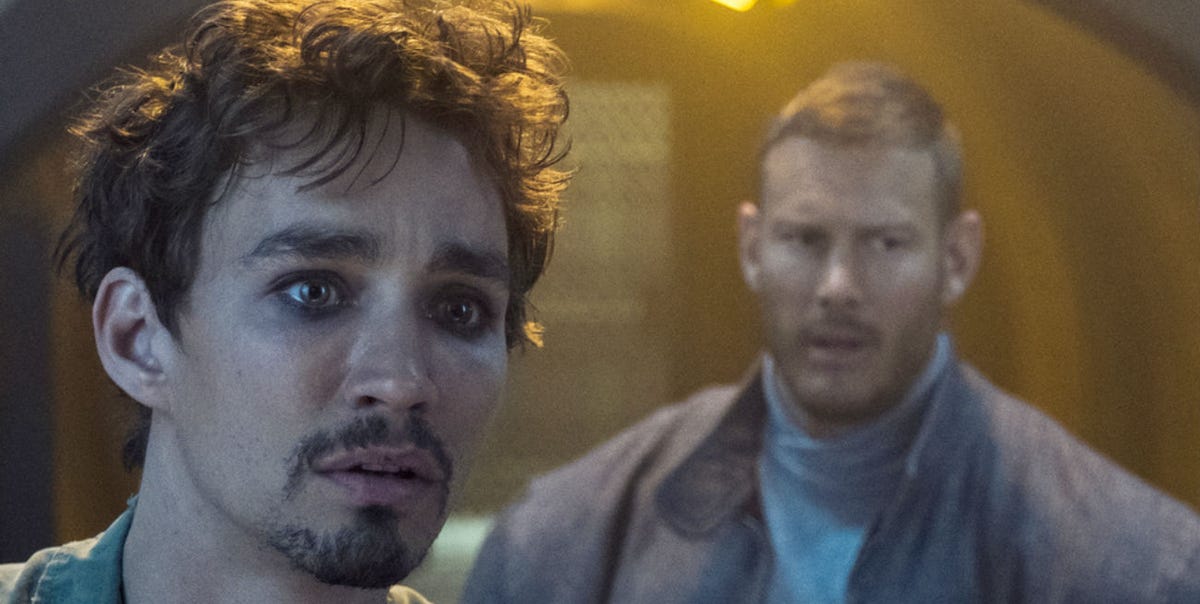 According to Digital Spy, "Whether you want it or not, if your character is labelled as a "gay character," that label becomes defining, reducing all other aspects of the character… If you just say, 'Oh, yeah, he's the homosexual one,' that's an oversimplification. The idea is that it doesn't really matter. It makes no difference who he is attracted to."
While many fans may be interested in Sheehan's sexuality, he has spoken publicly about his orientation, stating that he is straight. According to Hot Press, "It would be irresponsible of me not to consider my sexuality. When I was younger, I had a handful of situations with males where I tried it out and tested it to see whether it worked for me. It didn't happen."
He wishes to improve the world in some way.
Robert Sheehan dated "Kingsman: The Secret Service" actress Sofia Boutella for four years, but the 33-year-old actor now appears to be single. Sheehan's Instagram account is mostly dedicated to his initiatives, including a podcast called "The Earth Locker," which he co-hosts with Tom Hopper and health enthusiast Byron Knight. According to its YouTube profile, the trio meets with professionals from many professions like nutrition, meditation, and the environment in order to "make us all better beings for this planet."
The co-hosts shot the episode from various places during the COVID-19 lockdown, but the podcast is generally filmed in Sheehan's residence, according to Metro. He told the outlet, "I think there was a big sense of relief and happiness when we were the three of us again in the same room." He added that the podcast developed from a tool for him to get into the hospitality and dining sector to a way for listeners to better themselves. He said, "We just had so much crack and so much fun doing it."
He wrote throughout his confinement.
Despite the fact that many individuals felt isolated during the COVID-19 lockdown, Robert Sheehan said he enjoyed it. According to The Irish Times, "London was deafeningly quiet. It was a plant. It had blossomed… I was writing and going for walks at the same time. I got some visitors here and there. I was also meditating a lot. I was cultivating plants… I don't want anything to come out as insensitive to folks who have had a difficult experience. I was fortunate not to lose anyone. It was wonderful… It was as though I had retired."
He also informed the outlet that while residing in West Hollywood, California, he began writing as a pastime in 2015. He described himself as a "contrarian f***er" who couldn't get any of the parts he desired, so he stayed in his apartment a lot. At a charity function, he struck up a discussion with a magazine editor and presented himself as a writer. Shadow puppetry was his chosen theme. He explained, "I got down to attempt to write this shadow puppetry thing, and it just spewed out like a textbook." "Nothing sounded familiar. It's like when you get a great idea for a drawing but it won't move down your arm to the paper."
The Umbrella Academy has never been shown to his parents.
While the first season of "The Umbrella Academy" was supposedly viewed by 45 million homes, Robert Sheehan knows at least two people who did not: his parents. He told The Irish Times that he doesn't think his father has ever watched an episode. One of his parents' favourite roles is on the show "Love/Hate." "They adore it," he explained. "They prefer Irish-made products the most. They are more likely to relate to it."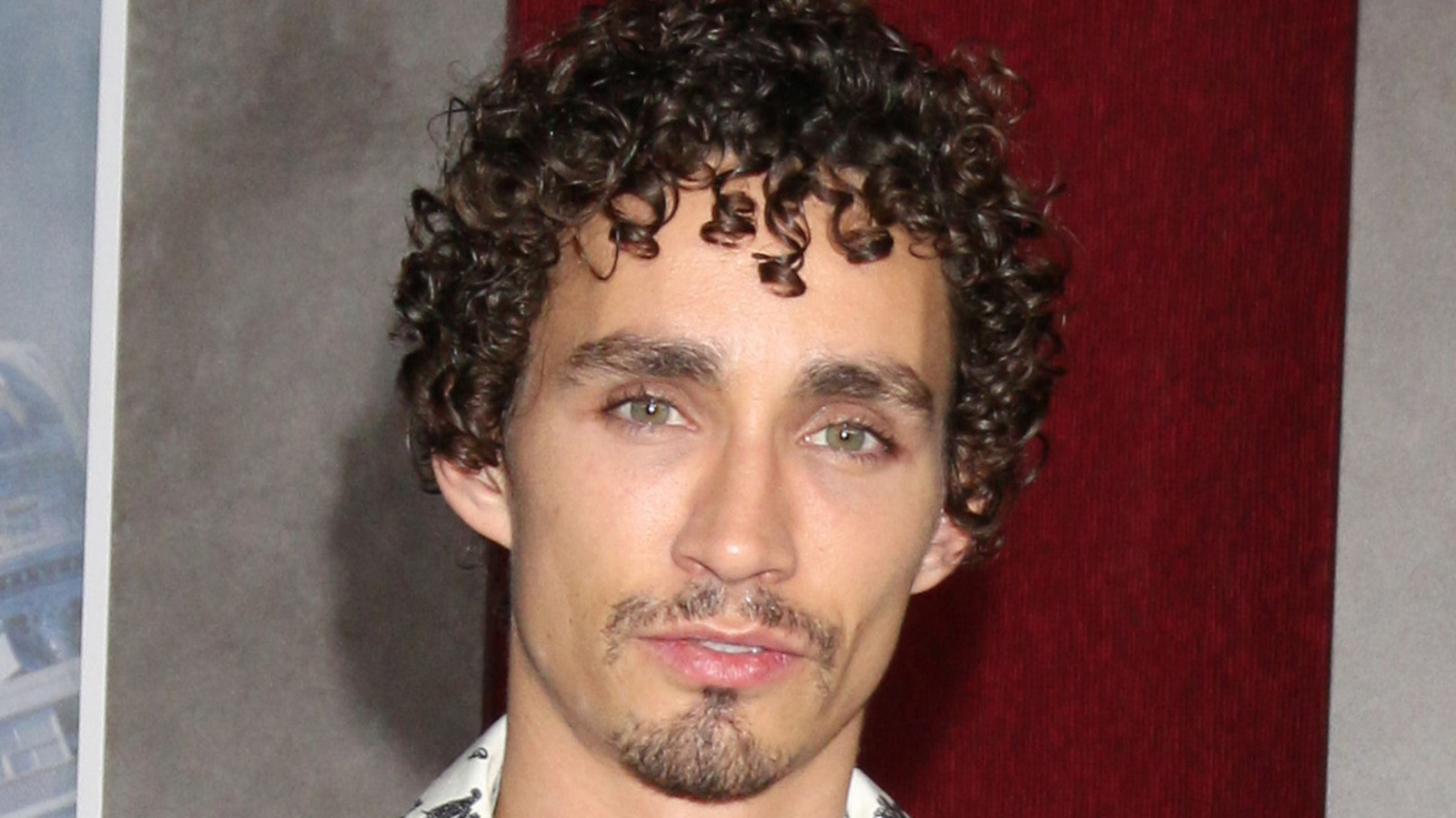 Related – Yellowstone Season 4 Episode 10 – Latest Updates on Release Date
Fans of "The Umbrella Academy" are "fervent," he added, and it means a lot to him when gay youth credit his character with assisting them in coming out. "' F***ing hell, that's beautiful,' you say. It's a fantastic badge of honour."
Meanwhile, after a startling cliffhanger in Season 2, fans of "The Umbrella Academy" are anxiously anticipating Season 3. As part of Netflix Geeked, showrunner Steve Blackman revealed some teases in the form of episode names on June 8, however, no official release date was given. Season 3 can't come soon enough, that much is clear.