In this period of anime, Tonikaku Kawaii represents the start of a new love narrative. And everyone is curious about the release date of Tonikaku Kawaii season 2. Love, at first sight, was a theme in the show. Love, at first sight, is regarded as a hazy concept in the twenty-first century, with the majority of the twenty-first-century generation believing that people can't stay in love at first sight forever.
Tonikaku Kawaii, on the other hand, is here to change that. The series explores the difficulties and rewards of being in a committed relationship, as well as whether or not two individuals can make their relationship work. Nothing could be more lovely. Love has a strange way of locating the perfect match.
Tonikaku Kawaii Season 2 – Official Trailer
A snowy winter night in Japan is the setting for the series. The romantic snow in Japan's winter is already well-known, and it is considered that love blossoms in the winter. After receiving his practice exam marks for high school, a kid named Nasa Yuzaki, with an unusual name encounters a gorgeous girl. He is hit by a car when he decides to speak with her. Nasa miraculously catches her at a bus stop after the girl saves him, and he tells her that he loves her and can't stop thinking about her.
Tsukasa Tsukuyomi was her name. Nasa's eyes were filled with the energy of real love. As a result, she consented to become his girlfriend, but only provided they first marry.
What is the meaning of Tonikaku Kawaii?
This is an old-school Japanese love story in which girls did not believe in dating and instead dedicated their entire life to one man.

Nasa, who had already decided not to attend high school in order to track down Tsukasa, is still reflecting on the commitment he made that night as he approaches his 18th birthday. Tsukasa appears unexpectedly at his door with a marriage form, thus beginning their relationship and union. Normally, all stories end happily ever after, but this one won't.
The creators have come up with a unique and stunning concept. All Disney fairytales often conclude with a ring, but Japan does things a bit differently. Something above breakups, patch-ups, and heartbreaks was desperately needed for this generation. Tonikaku Kawaii is one example.
The series follows a newlywed couple. What are their plans for making their marriage work? It depicts the stages that a couple must go through in order for their relationship to be successful. As a result, the silver lining is that minor details do important.
Season 1 of Tonikaku Kawaii ended with a bang.
At the end of the season, one of the Tonikaku Kawaii Tsukasa tries to be a good wife to Nasa. Nasa, on the other hand, is pushing himself to earn a slice of bacon for his wife. His health deteriorated as a result of this. Tsukasa, on the other hand, was aware of her husband's flushed appearance and went out of her way to make him feel at ease. She fed him soup and looked after him as if he were a child. Tsukasa felt extremely grateful and happy to have Nasa after he took care of her health.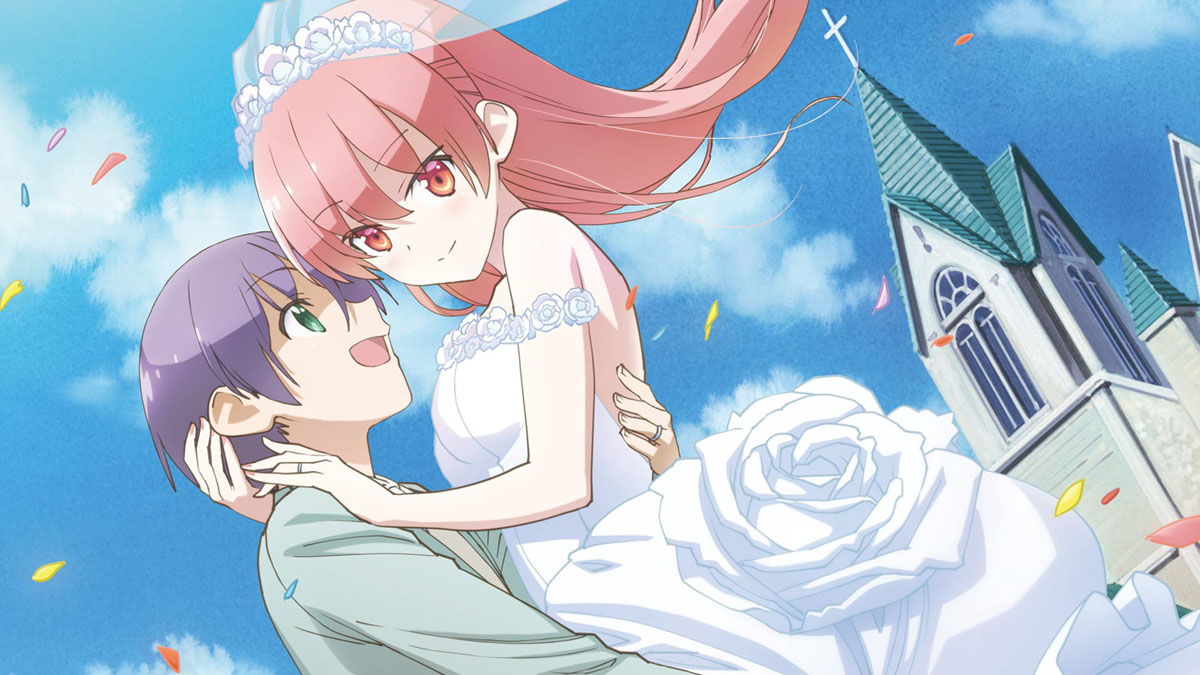 Nasa and Tsukasa slept in the same bed and hugged together the next day, thanking her for taking care of him. Tsukasa agreed to attend the summer festival the other day. The couple is seen together during a summer festival. The series came to a close with the pair living happily ever after. They sat together and watched fireworks and a lovely sunset. Tsukasa and Nasa are a perfect match.
Related – Mildred Hubble – All You Should Know in 2022
Release Date of Tonikaku Kawaii Season 2
The second season of Tonikaku Kawaii will premiere in 2022. Tonikaku Kawaii's first season was set to wrap up in December 2020. In addition, renewing the season will take about two years. However, no official confirmation of the production has been made. The news is expected to come soon, however. While you wait for the second season, binge-watch season one. Keep an eye out.