The long-awaited Netflix adaptation of the long-running Warrior Nun Areala comic book series has finally arrived, and most critics and fans think that it was well worth the wait. Simon Barry's updated version of author Ben Dunn's mythos is both familiar and fresh, a challenging balance to accomplish in any page-to-screen transfer.
The first episode of Barry's streaming series begins with the death of Shannon Masters, the major character from Dunn's Warrior Nun Areala. In that, it serves as the series' inciting incident as well as a ceremonial passing of the torch from Masters to Ava, a new lead heroine created by Barry, Masters' death is both substantive and symbolic. Alba Baptista, a fresh-faced Portuguese starlet, portrays Ava to gratifying effect. She's backed up by a talented cast of Warrior Nuns and a few sassy juvenile delinquents. The result is a gripping first season that boldly asks, "Where do we go from here?"
WARRIOR NUN Season 2 Teaser
When will Warrior Nun season 2 be released?
On July 2, 2020, the first 10 episodes of Warrior Nun went live on Netflix.
Because the show hasn't been renewed for a second season, it's impossible to say when season 2 will air, but things are looking up for Barry's supernatural morality drama. On Rotten Tomatoes, the show has received great reviews from both reviewers and fans, and it has drawn a lot of attention to Netflix since its premiere. Despite the fact that the notable streamer does not publish hard-watching numbers with the public, we can deduce that Warrior Nun has done as well as or better than expected based on its regular placement in the daily top ten list.
Popular series in the past have had swift re-ups following the premiere of their first seasons. Even pricey genre fare like The Witcher was almost immediately renewed for a second season after only a few weeks on the market. If Ava is set to return to television, we should hear from Netflix before the end of the summer. We could see the second season of Warrior Nun as soon as summer 2021, assuming that happens and usual production timetables in Hollywood resume. We'll be on the lookout for an official announcement.
Who is in the Warrior Nun season 2 cast?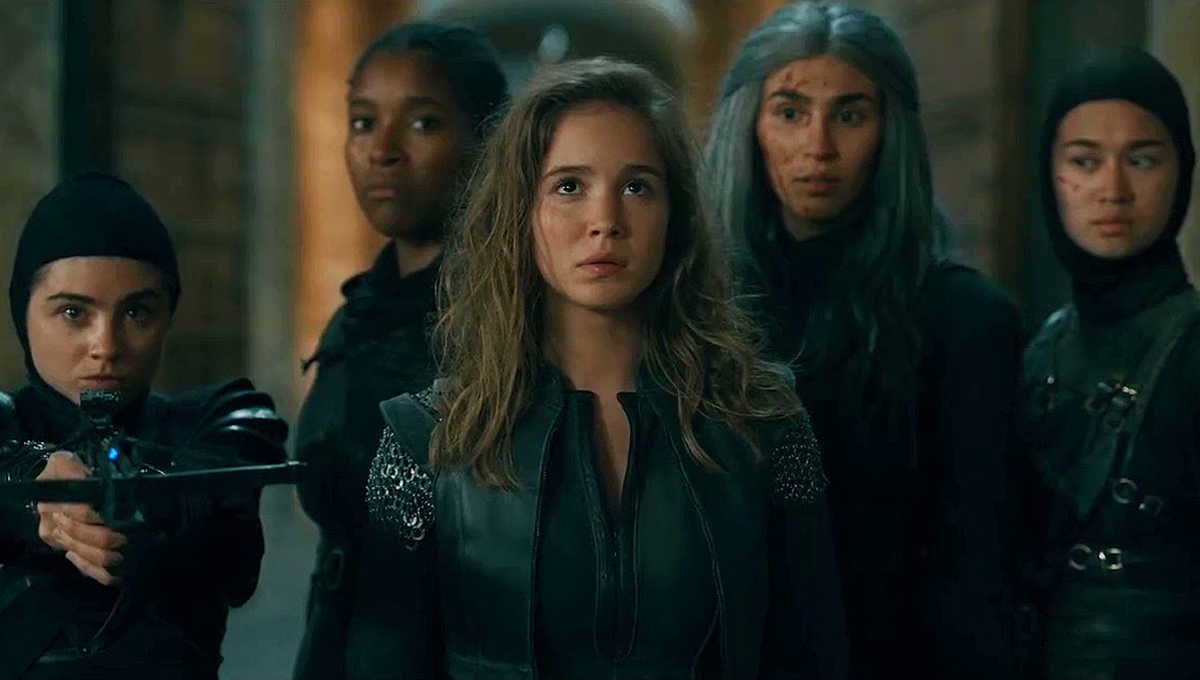 Season 1 had a lot of action, but we only lost a few major individuals to the savage horde of demons seeking Ava. As a result, the majority, if not all, of the main characters are expected to return for Season 2. Alba Baptiste appears to be a lock to return because the show wouldn't be complete without her in the lead role. More of her fellow Warrior Nuns from the Vatican's secret Order of the Cruciform Sword is expected to appear. Shotgun Mary, Kristina Tonteri-Sister Young's Beatrice, Lorena Andrea's Sister Lilith, and Olivia Delcán's Sister Camila have unfinished business with the demonic entity Adriel, played by William Miller, who is also likely to return.
Despite Michael's departure via the Arq-Tech artifact, we expect Lope Haydn Evans and Thekla Reuten to reprise their roles as his mother, Jillian Salvius. Father Vincent, portrayed by Tristán Ulloa, Cardinal-turned-Pope Duretti, played by Joaquim de Almeida, Peter De Jersey, played by Kristian Schaefer, and Mother Superion, played by Sylvia De Fanti, are among the characters engaged in the open cliffhangers from Season 1. We can only hope for additional flashbacks to 1066, in which case Guiomar Alonso may reprise his role as Areala, Ava's first Halo vessel.
We'll have to wait for word from Netflix or Barry on the possibility of new characters.
What is the plot of season 2 of Warrior Nun?
The premise of Warrior Nun season 2 is unknown, but we may guess the series will resume in media res, picking up where the A-story was just about to end. Season 1 ended on a cliffhanger that was clearly staged. The tough women of the OCS had just finished distracting Adriel long enough for Ava to recharge her Halo and create a Divinium blade. Adriel sends a swarm of demons to possess the bystanders just as she pulls the unbreakable weapon, and the combat royale begins.
Except we cut to credits just as the climactic showdown is about to get interesting. The fans will revolt if season 2 begins anywhere other than right in the middle of this conflict.
Because the existing content is mostly episodic, Dunn's Warrior Nun Areala makes for excellent source material. Since the Shannon Masters debuted in 1994, the comic has been published in self-contained arcs. Barry could easily adapt aspects from any of Dunn's previous arcs to fit Ava's story.
The first season of Warrior Nun is presently available to watch on Netflix in its entirety. Continue to watch it until the firm announces season 2.