Welcome to Eden is now being shown on Netflix. Even though the first season of the thriller show is over, many viewers still find it hard to believe everything that happened. Now, they are looking everywhere for information about season 2 of Welcome to Eden. Look nowhere else! Here, we talk about everything we know about a possible sequel.
Welcome to Eden is a suspense series written by Joaquin Górriz and Guillermo López Sánchez, who are both from Spain. All of the episodes were directed by Daniel Benmayor and Menna Fité, and the series was made by Brutal Media.
The story is about four young adults who are invited to a party on a remote island by a new drink company. But the young people don't know that the island they are about to visit is full of scary secrets. What seems like a fun time turns out to be the worst nightmare for the guests.
The well-rounded cast includes great actors like Belinda Peregrin, Berta Vázquez, Amaia Aberasturi, Amaia Salamanca, Lola Rodrguez, Sergio Momo, Begonia Vargas, Ana Mena, and many more.
'Welcome To Eden' Season 2 Release Date
Since the show was just renewed, it's hard to say exactly when the second season will be available on Netflix. We think it will come out sometime between 2023 and 2024. Once we know that filming has begun, we'll have a better idea of when the second season might come out on the streaming service.
Before Welcome to Eden's premiere, the Spanish news site Heraldo reported that Netflix had bought a second season of the show;
The experience has been entirely satisfactory, to the point that this area [Matarraña] will once again be the setting for the second season, which will begin shooting shortly. The recording of the first [season] took place between March 15 and April 30 of last year [2021], with a technical team of 90 people who revolutionized the area, especially Valderrobres , where they were staying.
How Many Season In Welcome To Eden?
Netflix lets you watch the new original show, which only has one season. There are eight episodes in the first season, and each one lasts between 36 and 46 minutes.
Also read: "Ghosts" Season 4 Release Date, Cast & More Details!
Welcome To Eden Season 2 Cast
We can expect a lot of the cast to come back for Welcome to Eden's second season:
Amaia Aberasturi as Zoa
Tomy Aguilera as Charly
Diego Garisa as Ibón
Berta Castañé as Gabi
Lola Rodríguez as Mayka
Belinda Peregrín as África
Guillermo Pfening as Erick
Amaia Salamanca as Astrid
Begoña Vargas as Bel
Sergio Momo as Nico
Irene Dev as Alma
Joan Pedrola as Orson
Claudia Trujillo as Brenda
Carlos Soroa as Eloy
Jonathan 'Maravilla' Alonso as Saúl
Dariam Coco as Eva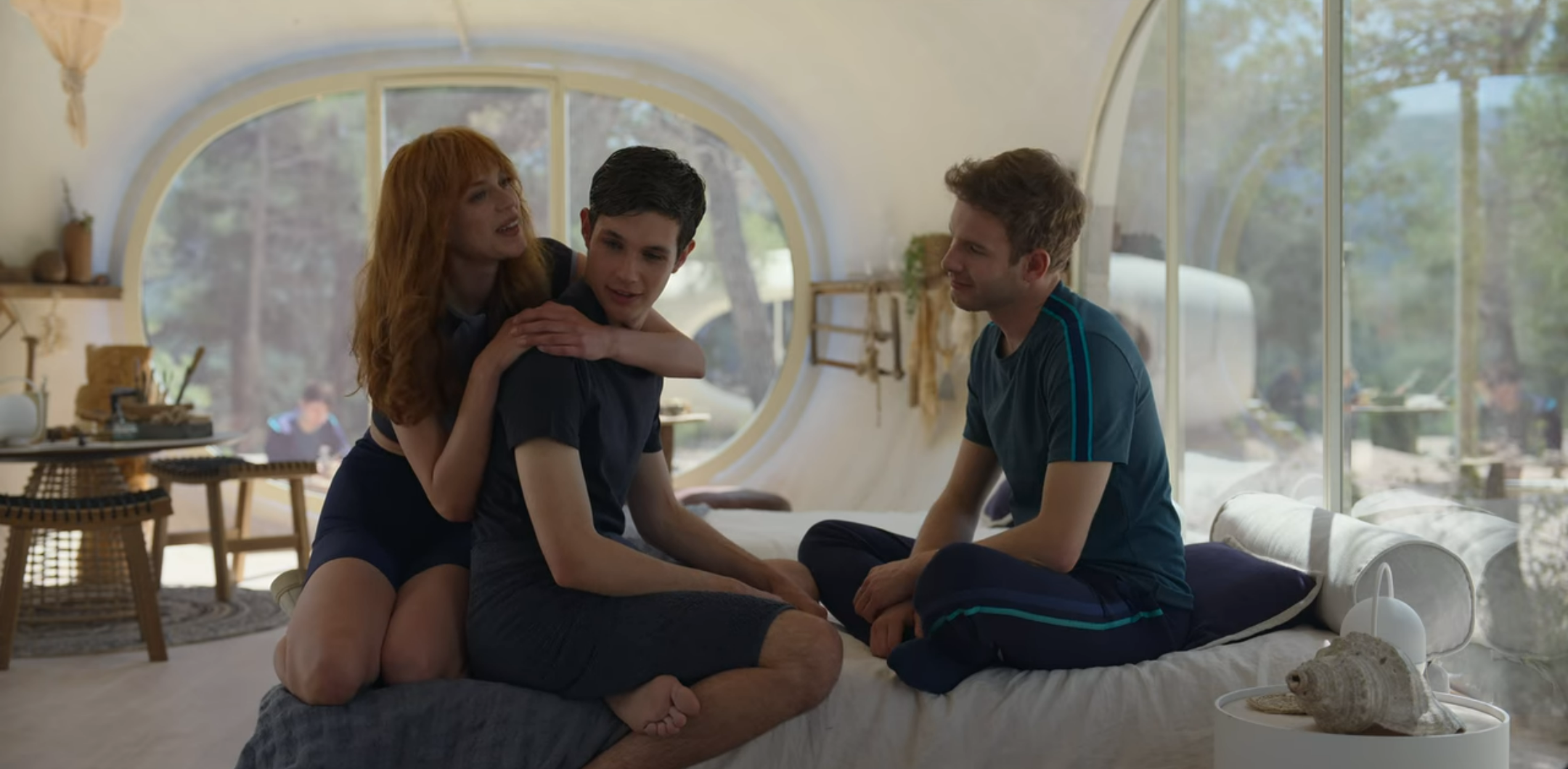 What Can We Expect From Welcome To Eden Season 2?
We've already mentioned that there are a number of questions left at the end of the first season. Season one ends with Zoa preparing to leave the island on the boat when she spots her sister Gabi getting off at the Eden festival.
After saving her sister, does Zoa plan to leave the island permanently? It's not just Ulises' problem. After Ulises has been killed by Ibon, Eloy is seen lowering his body into the water. Wouldn't the islanders find out about his disappearance?
Charly arrived at the boat, but it seemed that Mayka would not tell Astrid where he had been. Will Charly make it off the island, or will he end up staying because of Mayka? Furthermore, we were never informed as to who attacked Erick. Then, who exactly is this Isaac guy? We can only assume he didn't get here by himself, since he's the only kid we see.
Also read: What Was Ronnie Turner Net Worth? Know About His Personal & Professional Life!
Where did Africa finally go off at the Astrid and Erick's house? Though, what does that imply for Eden? An antenna was activated, and we know it broadcast a signal into space. There is an overwhelming amount of questions that need solutions. All of our questions and concerns should be answered in season two.
Official Trailer Of 'Welcome To Eden' Season 2