"Why Women Kill" has been a tasty summer treat for Paramount+ subscribers for the past two years. While the first season of the show focused on the murderous inhabitants of a certain Pasadena, California mansion over several decades, the second season changed things up significantly by focusing on the battle for control of a high-class California gardening club in the 1940s, taking place in a single town and time period. Both seasons featured familial turmoil, soap opera romances, and glitzy, well-dressed high-camp black humor with that trademark Marc Cherry campiness. When watching either season of "Why Women Kill," you'll either laugh at the characters' antics… or cry at their blunders. You'll occasionally do both at the same time.
Let's take a look at what we know regarding the possibilities of a third season now that the second season is coming to an end. First and foremost, is it even taking place? Second, given the dramatic difference between Seasons 1 and 2, what will Season 3 be about, and who will appear in it? So far, here's what we know.
When can we expect the third season of Why Women Kill?
"Why Women Kill" has not yet been renewed for a third season as of this writing. Within a few weeks of the final episode broadcast on the streaming site, Paramount+ usually renews or cancels its summer programming. The show was renewed for a second season in mid-October of last year (via Variety), on the same day that the season's final episode was released, so a decision is expected to be made shortly. Fans will hopefully hear positive news soon about "Why Women Kill" returning for a third season.
Because of the many Covid-19-related restrictions in California at the time, the show was picked up, the show was filmed during the winter months of 2020 and then into 2021 last year. If "Why Women Kill" is renewed in October and filming goes well, the show's third season will most likely premiere in the early summer of next year. Season 3 appears to be set in the same time range as the second season, which aired from June to July.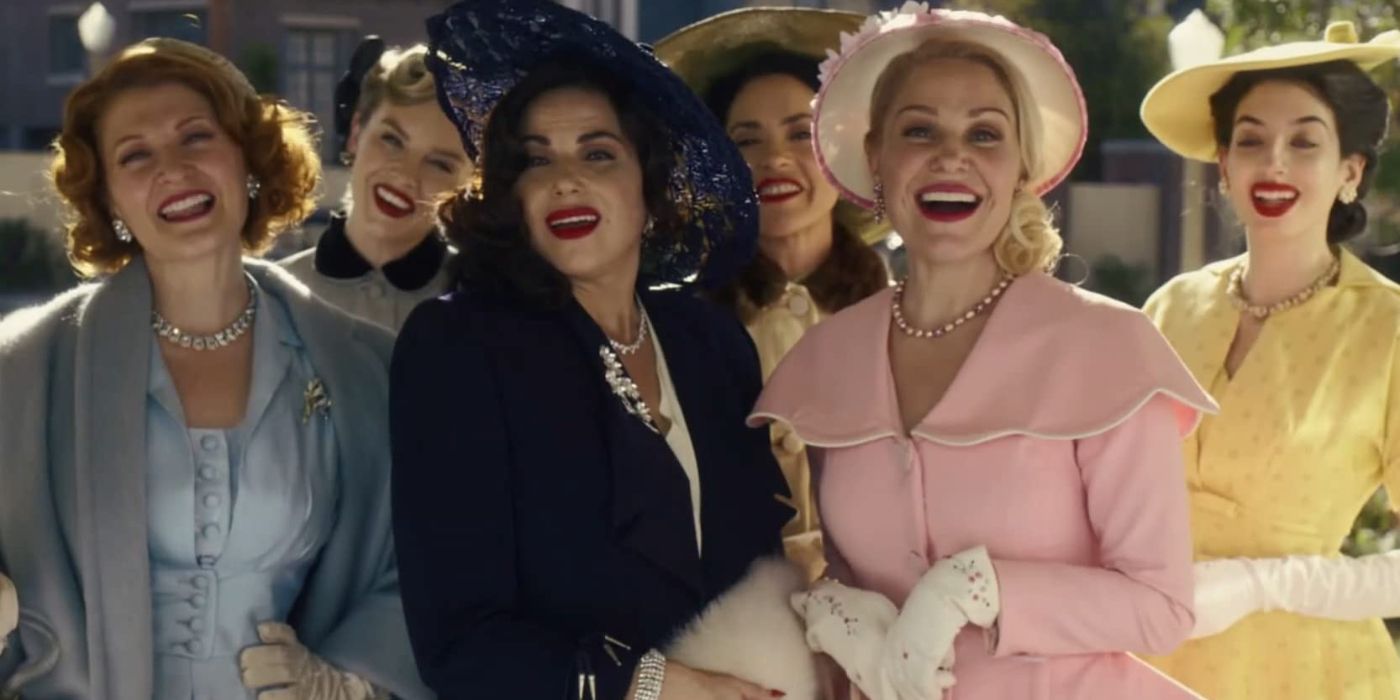 It's also feasible that Paramount+ will put the show on wait and air it from late August to mid-October like it did last season. It'll be a guessing game until a renewal is formally announced.
Who will star in the upcoming third season of Why Women Kill?
We don't yet have a cast for the third season of "Why Women Kill" because the show's third season hasn't been greenlit — and now that Season 2 has established a guideline that each new season will feature a new set of characters and a new premise, it's unlikely that the characters from either season will carry over into the third.
It's easy to envision a whole new generation of California divas taking center stage for this new season, complete with all-new troubles and murders to clean up after. We'll hold off on speculating about the plot and setting of the play for the time being, but we'd love to see more Broadway divas on the show – Patti LuPone or Audra McDonald, for example – However, no stars have yet committed to the third season, so stay tuned for more details.
Related – The Chestnut Man Season 2 – Release Date, Cast, and Plot
What will be the focus of the third season of Why Women Kill?
There have been no plot details announced for the third season of "Why Women Kill," and there's no way to know what themes or characters it may tackle at this time, due to the anthology nature of the overall series and the intentional lack of an overarching storyline that connects previous seasons to the latest one.
Instead, it's more entertaining to speculate on what age the show might visit. Because the show's focus has thus far been on desperate housewives, Cherry's next province may be single ladies. So far, the show has visited the 1950s, 1940s, 1980s, and the present day — what century will it visit next? Perhaps the 1920s? Will someone go to any length to become a free and easy flapper? Will we go back to the 1960s and investigate cults and murders? Is there going to be a 1970s adventure with cocaine, cake, and glitter?
All of this will be up to Marc Cherry's imagination, and whatever twist he can concoct for his next group of murdering, trendy, desperate divas will undoubtedly be entertaining to see.
Why Women Kill Season 3 Trailer (HD) Release Date