A well-known American entrepreneur, James Franklin McIngvale, who is also called "Mattress Mack", is the proprietor and manager of the Gallery Furniture store chain headquartered in Houston, Texas. Mattress Mack was born in Starkville, Mississippi, on February 11, 1951. He completed his high school education at Bishop Lynch High School in Dallas and subsequently pursued his studies at the University of North Texas.
With a mere $5,000 from his life savings, Jim established Gallery Furniture from his pickup truck in 1981. Despite slow but steady growth in the early months and years, the retail industry in Texas, including Gallery Furniture, was impacted when the oil industry hit a rough patch.
Read on to know everything in detail about Mattress Mack's net worth as well as his charity work.
Inside Mattress Mack's Incredible Net Worth
According to Celebrity Net Worth, the net worth of Jim McIngvale, an American entrepreneur famous as Mattress Mack, stands at $300 million.
In addition to being a successful businessman, Mattress Mack is recognized for his sizable sports bets, mainly on the Houston Astros. He offers promotions at his stores, promising customers their money back for mattresses recently purchased if the Astros come out victorious. Subsequently, he places significant bets on the Astros, which act as a hedge against the expenses of the promotion.
Also read: Katee Sackhoff's Net Worth In 2023: A Complete Look
During the 2021 World Series when the Houston Astros faced off against the Braves, Mattress Mack placed bets worth $3.45 million, distributed among six sportsbooks. The winnings from this bet would have resulted in a record-breaking $35.6 million profit, out of which approximately $22 million would have been earned through Caesars SportsBook in Las Vegas. He estimated that the expenses of covering his mattress promotion were worth $22 million.
Mattress Mack Philanthropic Work
In 2017, when Hurricane Harvey hit and caused severe flooding in Houston, McIngvale opened the doors of his stores to those affected by the calamity. When Houston was hit by Tropical Storm Imelda in 2019, he partnered with Crisis Clean Up to provide shelter and free meals to those in need at the North Freeway location of Gallery Furniture.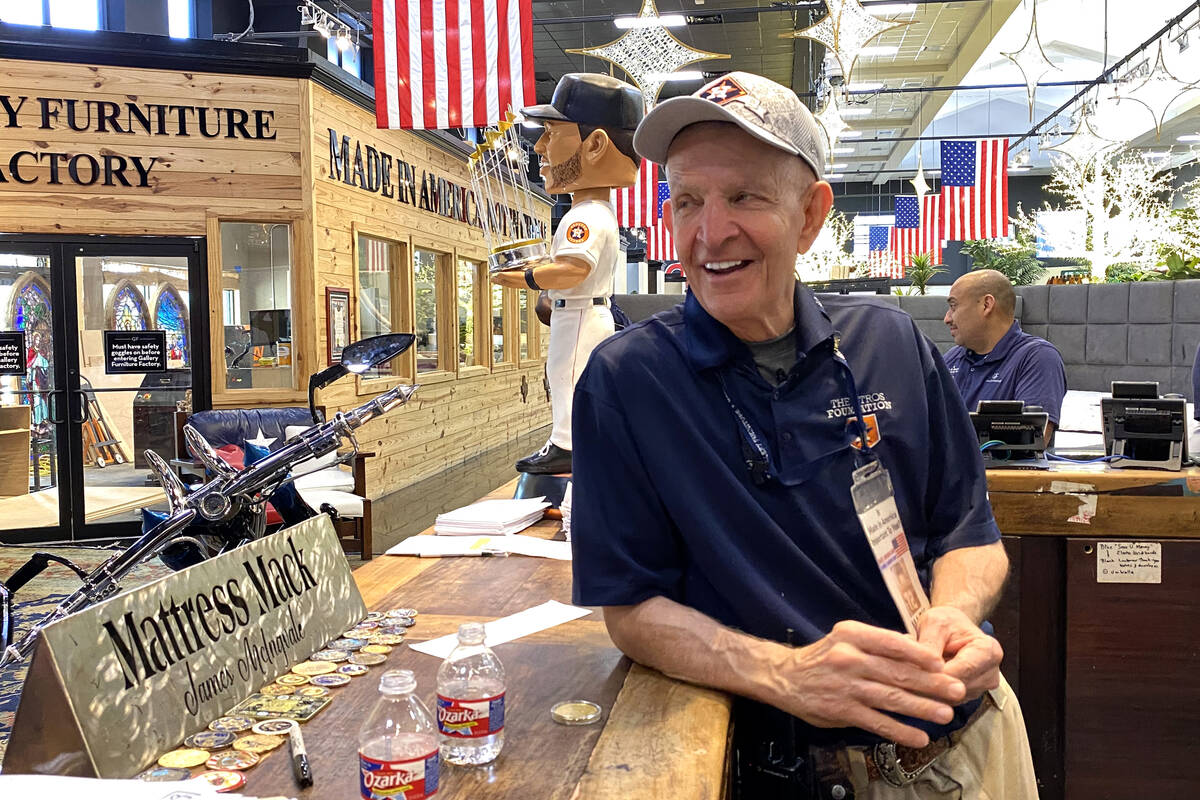 Also read: Meet Jelly Roll's Wife Bunnie XO: The Woman Behind His Success
In the aftermath of the 2021 Texas power crisis and winter storms, McIngvale offered refuge to people seeking shelter from the cold at Gallery Furniture. Additionally, in 2021, he sheltered and provided free amenities and warm meals to the people evacuated from Louisiana due to Hurricane Ida's destruction. He also organized a supply donation drive and traveled to South Louisiana to deliver supplies to the affected areas.
Despite his humanitarian efforts, a letter in The Houston Chronicle criticized McIngvale for seeking publicity by ensuring the presence of cameras during such moments.