A view from the inside. Memphis Smith and Hamza Moknii of 90 Day Fiancé are in a custody battle over their young daughter after getting divorced. After months of speculation, Hamza's sister, Rawia Moknii, gave a rare update on their legal troubles.
"I'm curious, is it common in the U.S. for people to ignore a judge's order? In Tunisia, this puts us at risk of sanctions." On August 15, Rawia put something on her Instagram Story.
Hamza Moknii Is Moving To A New State
It looks like they are no longer together. Memphis and her three kids still live in Michigan, but Hamza has found a safe place to live in Chicago. When people saw photos of him smiling on Instagram, they thought he had left his daughter. He says he misses her very much and wants to start over in another state.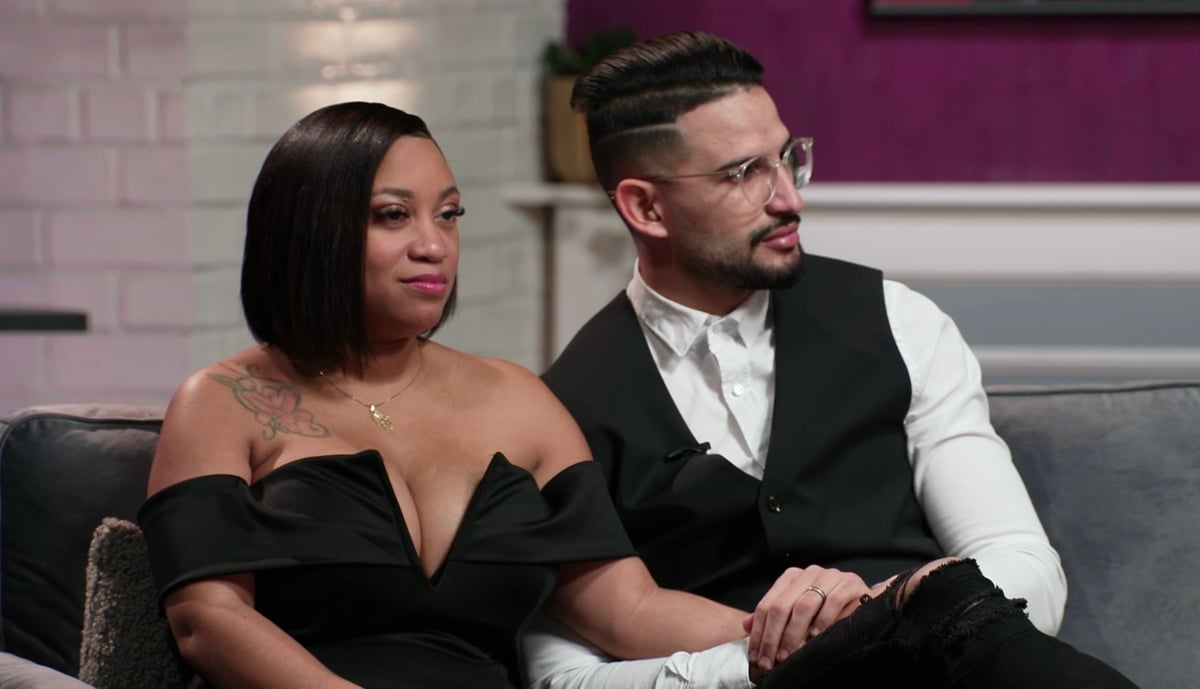 They are fighting over who gets to keep the child, and Hamza hasn't been able to see her until recently. There is no clear answer to the question of whether or not he has a job. Hamza from 90 Day Fiancé, on the other hand, has released several modeling videos and is working on putting together a portfolio, so it's possible that modeling will be his new job.
There have been rumors that the couple was fired from the franchise. One possible reason is that the couple took to social media to say what they didn't like. Hamza and his sister Rawia Moknii have both used Instagram to show how unhappy they are. This has led to Memphis being accused of breaking the custody court order and Hamza being accused of being violent by Memphis's mother.
Still, Memphis doesn't get into fights on social media and hasn't given fans a clear answer about their divorce. Even though no couple is perfect, it seemed like Hamza and Memphis from 90 Day Fiancé had a connection once they got past the language barrier.
Fans thought that the couple would have to work harder to make their relationship work after they went from being engaged to having a child in just a few months. But we don't know much about how they broke up. Some fans think they may never hear from the 90 Day Fiancé: Before the 90 Days again because of rumors that they may leave the franchise.
The Child Custody Battle Between Memphis And Hamza
"My brother is hurting a lot, but he still wants to see his daughter." Even though the judge let him visit, she doesn't let him and doesn't send us photos or videos of herself, she said. "As kids, we went through a lot, and my brother can't take being away from his daughter any longer."
Memphis and Hamza met online and then were in the fifth season of the spinoff Before the 90 Days. After seeing each other online for eight months, the nurse practitioner went abroad to meet Hamza for the first time. Memphis found out she was pregnant with her third child and Hamza's first just a few weeks after they met. This was also her first child with Hamza. Memphis and her ex-husband, Justin Sandoval, had a daughter and a son together.
Also read: Ali Wong And Justin Hatuka Finalize Their Divorce! Details Inside!
During the season's tell-all, which aired in January 2022, the Before the 90 Days stars seemed like one of the strongest couples. However, by March 2022, the mother of three had taken down all photos of her Tunisian husband from her Instagram account. At the time, the mother sent cryptic messages and posted a message that said, "Never love a man so much that you don't care about the truth about him."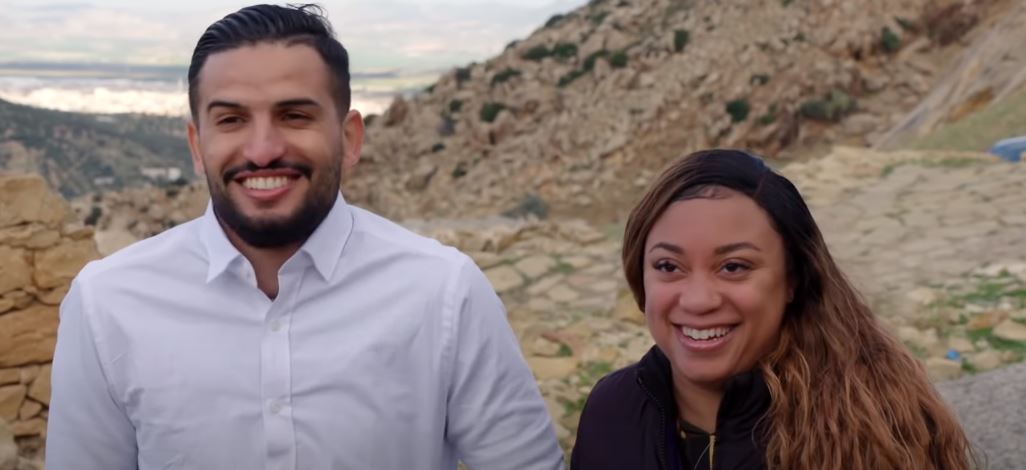 After posting and deleting a supposed text message thread between her and her sister-in-law on Instagram, Rawia made even more accusations. "Sister, Hamza doesn't mind talking to your ex-husband, but he gets jealous when you go to his place by yourself," Rawia allegedly told Memphis in April 2022.
Memphis said, "Justin isn't here. He's at work, and when he gets there, I'll leave." "I just can't leave the kids on their own." Memphis defended her ex and said that he is a "great guy and a good father." She also said that Hamza should "be happy" because Memphis could not have gone to Tunisia without Justin.
Season 5 Of 90 Day Fiancé Is Over, But The Couples' Drama Continues
Memphis Smith and Hamza Moknii's story ended on a happy note when they got married and moved to the U.S., but new reports about them may paint a different picture. People who are suckers may now know how this 90 Day couple's relationship is right now, and bone milk is a surprise part of it.
After getting strange messages from Hamza in Chicago, where she missed Memphis, the mother of three wrote an encouraging note for matters. She shared a video of herself dancing while pumping bone milk on Instagram.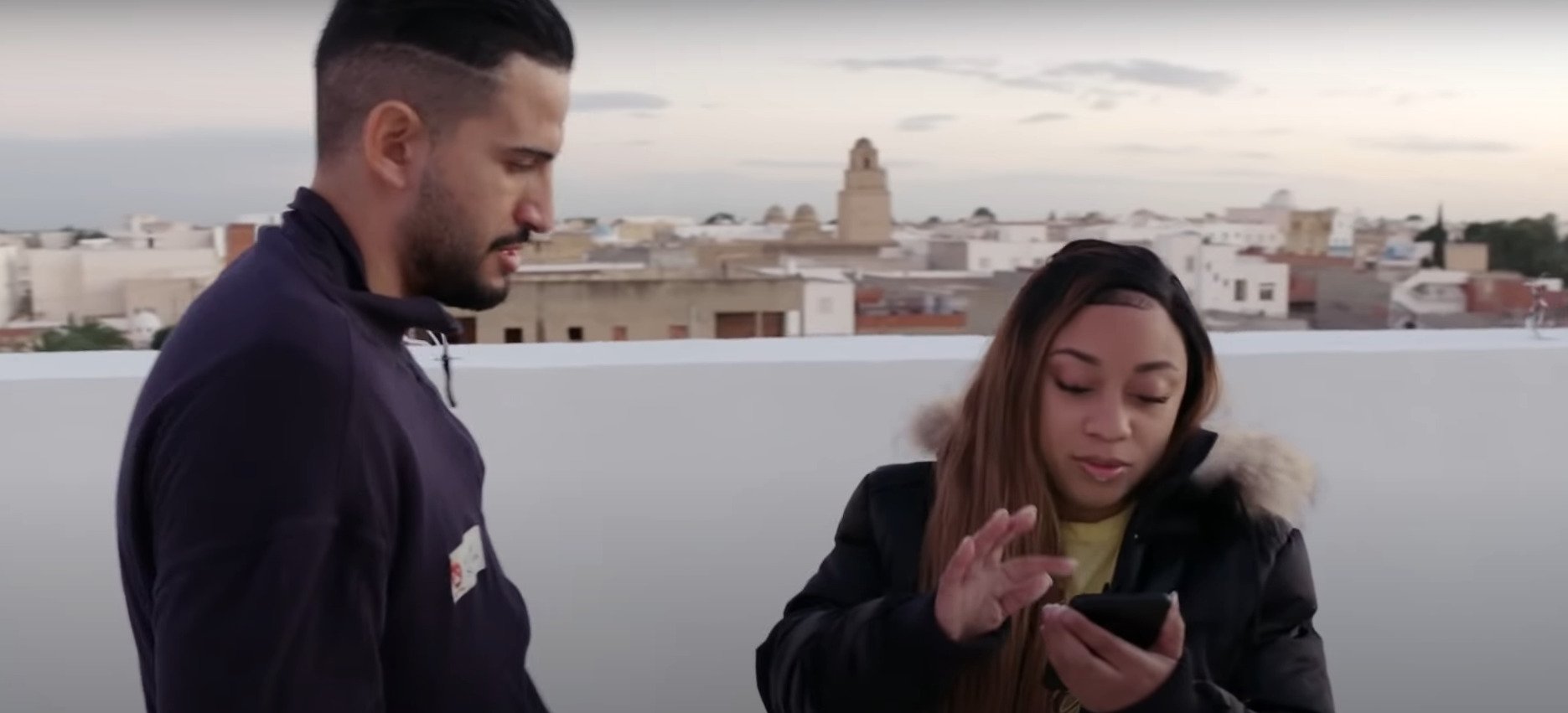 Overall, Memphis' hashtag choices aren't unusual, but the "#SingleMomLife" one has many people scratching their heads. When there are so many questions about her relationship with Hamza, it's natural for fans of 90 Day Fiancé to think she's giving hints about whether or not they're still together.
On a side note, it's hilariously silly that many people care more about the hashtags in a video of Memphis dancing and pumping bone milk to a Lil Baby and Gunna song than they do about the hashtags.
Also read: Luke Knox Passes Away At The Age Of 22! Details Inside!
After Watching "90 Day Fiancé: Before the 90 Days," Is Hamza Still In The United States?
Because their partners often stay in their home countries, the American cast members of 90 Day Fiancé shows often go to tell-all specials by themselves. But in Episode 1 of Season 5 of 90 Day Fiancé: Before the 90 Days Reveal, Hamza surprised everyone by showing up in person with Memphis.
On March 24, 2022, podcast host Sarah Fraser of The Sarah Fraser Show said on TikTok that a fan replied that they had seen Memphis, Hamza, and their new baby together in Michigan at the time. If that's true, Hamza is still in the United States, and his K-1 visa should be approved soon.
Hamza also said at the tell-all that he plans to send for his mother to come to live with him in the U.S. once he is settled. He looks like he's here to stay. The fan also said they saw a 90-Day Fiancé video crew with Hamza and Memphis, but they didn't take a picture to prove it, so we'll just have to hope it's true.
When Memphis applied for Hamza's K-1 visa, she was pregnant. This may have helped them. Even though being pregnant or having a fiancée who is pregnant doesn't speed up the K-1 visa process, it does show officials how serious the relationship is.
As part of the K-1 visa process, there are long interviews to see how real the relationship is and how invested the foreign spouse is. Memphis and Hamza's wedding in Tunisia, where he was born, and her pregnancy may have helped him get his K-1 visa.