The fantasy comedy show Good Omens was created and written by Neil Gaiman. It is based on the book of the same name that he and Terry Pratchett wrote in 1990. The six-part series was made by Amazon Studios and BBC Studios together. Douglas Mackinnon was in charge of directing, and Neil Gaiman was in charge of running the show.
Michael Sheen and David Tennant lead a large ensemble cast that also includes Adria Arjona, Miranda Richardson, Michael McKean, Jack Whitehall, Nick Offerman, Brian Cox, Mireille Enos, Jon Hamm, and Frances McDormand, who plays God and narrates the show.
Good Omens, like the book, has a lot of Christian themes and characters. It also follows a group of people who are all trying to bring about or stop Armageddon, as seen through the eyes of the angel Aziraphale and the demon Crowley.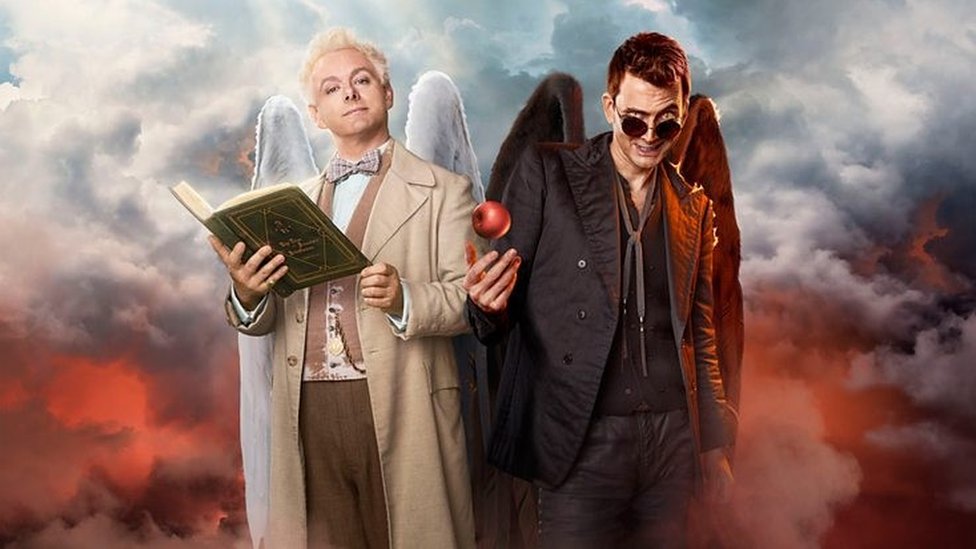 In this post, we'll tell you when Season 2 of Good Omens will come out. Read this article to find out everything you need to know. Also, if you thought this article was helpful, please let us know. We really value what you have to say.
Release Date Of Good Omens Season 2
We still don't know when the second season of Good Omens will be available on Amazon Prime Video, but we just got a huge update.
The official start of the new season will be in the summer of 2023. This was announced at a panel at the New York Comic Con on October 7, 2022.
When season 2 was first announced in June 2021, Gaiman said on his website that sets were already being built in Scotland and that filming would start "soon."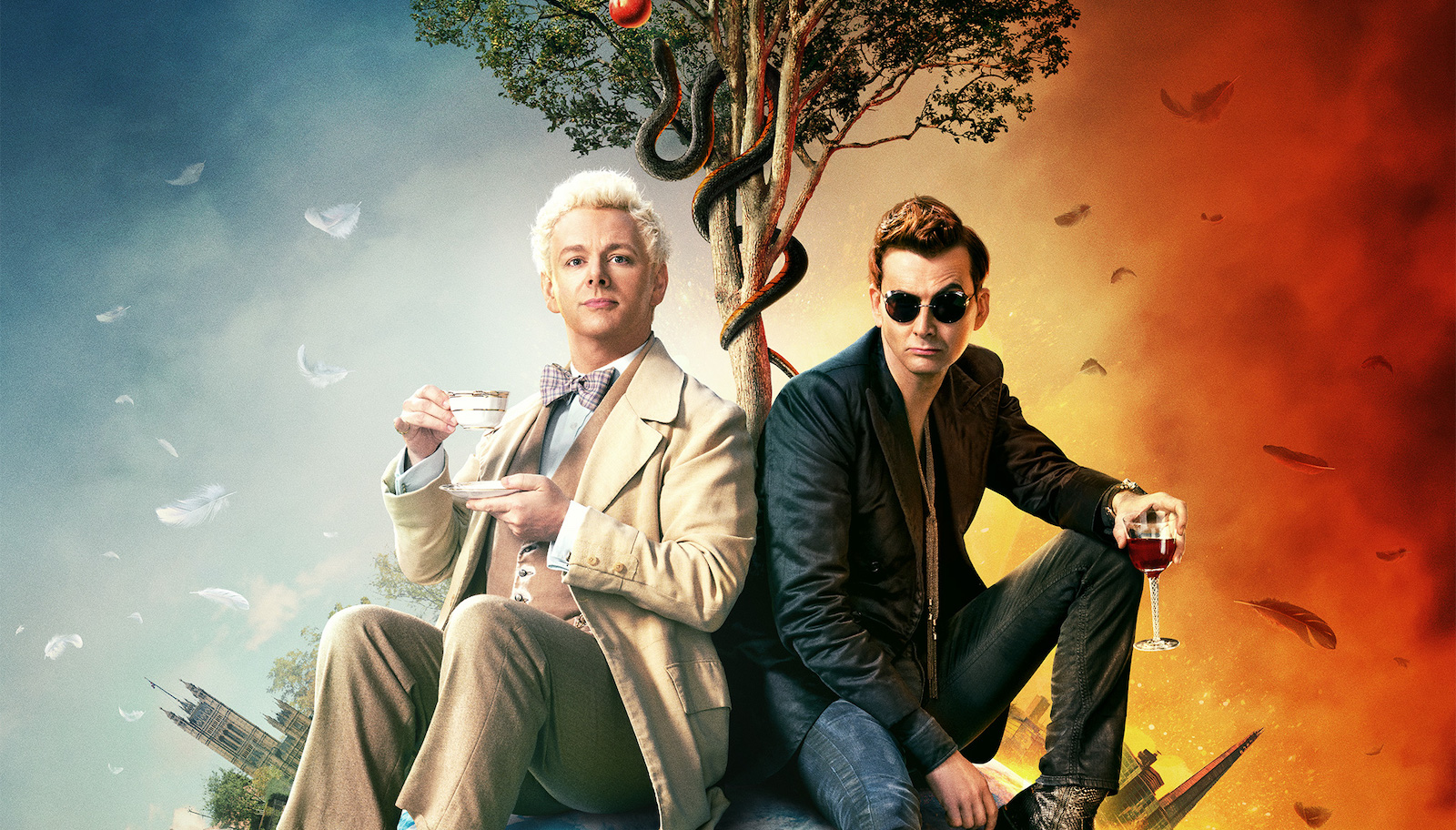 Season 1 of Good Omens was filmed over a six-month period, from September 2017 to early March 2018. The first episode of the show will air on Amazon Prime in May 2019.
Also read: Is Mark Edward Fischbach AKA Markiplier Married? Details!
Plotline Of Good Omens Season 2
In 2017, Gaiman told the media that his planned sequel with Pratchett was "about where the angels actually came from" and that the extra angels in season 1, especially Jon Hamm's Gabriel, were based on these plans.
Gaiman confirmed on his website that "our story starts about five minutes before anyone said "Let there be light." This makes it seem like season 2 will be about how things got started.
Gaiman also promised fans "the answers they've been looking for" and gave cryptic hints about the story: "We're back in Soho, and over time and space, we're solving a mystery that starts with an angel with no memory wandering around Soho."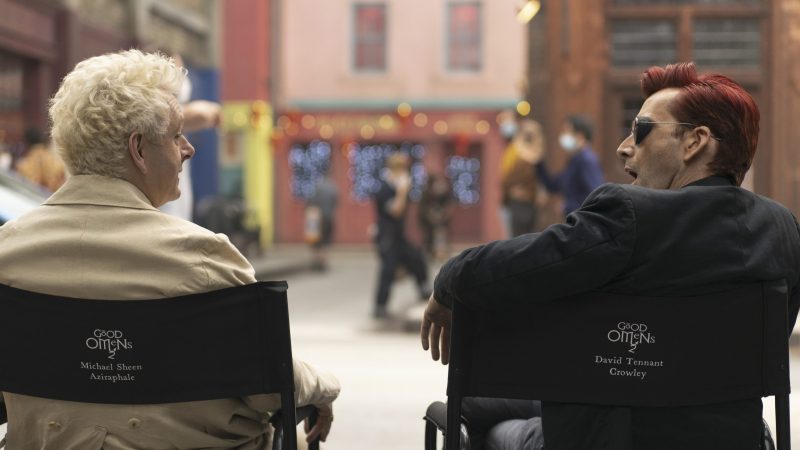 Fans have thought since the first season that Crowley and Aziraphale could be romantically involved because of how well they get along. Gaiman seemed open to this idea.
When season two was announced, the internet was full of rumors that the angel and the demon would end up getting married. Gaiman's answer to a fan's question was a mysterious "wait and see."
Cast Of Good Omens Season 2
Well, season 2 of Good Omens wouldn't be complete without our main devil and angel, would it? David Tennant will play Crowley, and Michael Sheen will play Aziraphale.
Since people are talking about making a prequel or origin story about angels, you may have already guessed that Jon Hamm will return as the Archangel Gabriel (yay).
Also read: 'Welcome To Eden' Season 2 – All You Need To Know!
Liz Carr (Silent Witness) will play the angel Saraqael, and Quelin Sepulveda (Bridgerton) will have a role that hasn't been announced yet. Mark Gatiss, Steve Pemberton, Reece Shearsmith, Niamh Walsh, Tim Downie, Pete Firman, Andi Osho, and Alex Norton will also be on the show.
The cast for season 2 of Good Omens is:
Crowley, played by David Tennant
Aziraphale, played by Michael Sheen
Metatron, played by Derek Jacobi
Harmony star Mark Gatiss
Steve Pemberton as Glozier
William Shakespeare is played by Reece Shearsmith.
Good Omens Season 2 Trailer