J. Lo is one of the most influential artists of the last few decades, if not the most influential. The 53-year-old is well-known for her acting, dancing, and singing skills.
The 226 million people who follow the Grammy-winning singer and actress on Instagram want her to share both personal and work-related news.
This week, Jennifer posted a cute video to TikTok of her cuddling with her husband Ben Affleck. The video is even on her Instagram.
Right now, all of her previous posts, including this one, have mysteriously disappeared, and no one knows why.
People have a lot of ideas about why Jennifer Lopez changed her profile pictures on social media to black. It could be because she has a new album out or because she and Ben Affleck are no longer together.
Her official Twitter, Facebook, and TikTok pages have been blocked, but you can still see her older posts.
Jennifer Lopez's Instagram Profile Pictures Turn Black
On November 23, Jennifer's fans started to notice that her Instagram profile picture had changed from white to black. Her older posts from the account have also been deleted, but her bio still has a link to her newsletter, onthejlo.com.
Also read: What Is Armie Hammer's Net Worth? All You Need To Know!
Soon, fans noticed that her Twitter profile picture was also black, but her tweets and retweets are still there. When this was written, JLo's TikTok profile picture had also turned black, but all of her videos were still there, just like on Twitter.
On both Jennifer's profile picture and her cover photo on Facebook, her name is written in cursive font. Old posts have also been taken down from her website, Jenniferlopez.com.
Fans started talking about what it might mean when they saw that JLo's social media profiles had turned black. Some people even said she might have broken up with Ben Affleck.
A Lipstickalley user named MJloveslife said, "Everyone knows the Bennifer marriage won't last."
Soon, #JLoiscoming was the most popular thing on Twitter.
"@JLo's Twitter and Instagram accounts have been blocked! "I'm so ready, but emotionally I'm not at all ready," wrote a second fan with the hashtag #JLoiscoming.
"Can't control me," said someone else who used the same hashtag.
Jennifer hasn't made an official statement, so it looks like fans will have to wait with bated breath until this story gets more interesting.
Is Jennifer Lopez Split-Up With Ben Affleck?
Ben Affleck and Jennifer Lopez have only been married for a short time, but there have been rumors that their marriage has been rough. Last month, Ben went out on his own in Los Angeles on a Wednesday. The paparazzi saw him. He made sure to keep his left hand hidden.
RadarOnline.com got photos of Affleck looking tense and sad, and they show that the actor hides his silver wedding band in his pocket to keep people guessing about how often he wears it.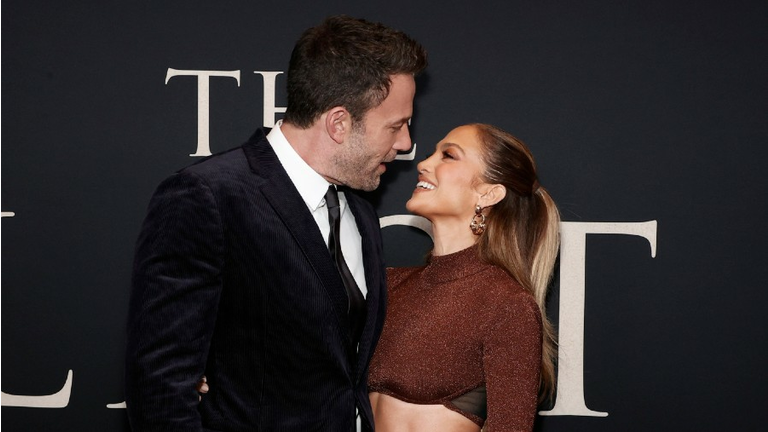 Reports that Affleck and his wife have been fighting constantly since their wedding led to the idea that he is "not happy" in his short marriage. RadarOnline.com was the first to report that the actor smokes, which is a big point of disagreement. Another controversial thing about Affleck is that he often makes a mess at home.
Also read: Is Blair Underwood Engaged To Josie Hart?
But we want to point out that neither Ben nor Jennifer has confirmed these rumors, and her latest video shows that they are very much in love, so the rumors that Ben Affleck and Jennifer Lopez are breaking up are not true.