Kendrick Lamar Duckworth is an American rapper and songwriter who is widely recognized for his innovative musical techniques and socially aware lyrics. He is regarded as one of the most impactful hip-hop artists of his era.
Lamar was raised in Compton, California, and started performing under the moniker K.Dot when he was a teenager. He gained attention in his local music scene, which eventually led to his signing with Top Dawg Entertainment (TDE) in 2005.
If you are a fan of Kendrick Lamar, you may have heard of his fiancée, Whitney Alford. However, information about her is scarce, as Kendrick has kept his personal life largely private. Despite the couple being together for many years, they have managed to keep their relationship out of the public eye. In this article, we will delve into what we do know about Whitney Alford, Kendrick Lamar's future wife.
Kendrick Lamar Is Engaged To Whitney
Kendrick has been engaged to his partner Whitney since 2015, although they are not yet married. They first met as teenagers while attending Centennial High School in Compton, California, and began dating as high school sweethearts.
In 2014, the couple appeared together in public for the first time at the Grammy Awards. Although they have kept much of their relationship private, Kendrick Lamar has been mentioning her in his music since the start of his career, particularly in his 2009 EP "Kendrick Lamar," where he sings about a woman who brings him fulfillment and serves as a source of strength and inspiration.
During the promotion of his album "To Pimp a Butterfly" on the show "The Breakfast Club" on Power 105.1, the artist known for his humility announced his engagement in April.
Also read: John Wayne Gacy Last Words: What Happened And When Did He Die
Who Is Whitney Alford?
Whitney Alford, born on May 12, 1986, in Compton, California, and a former student of Centennial High School, pursued accounting at California State University Long Beach after graduating. She also established her own business in Los Angeles as a licensed esthetician.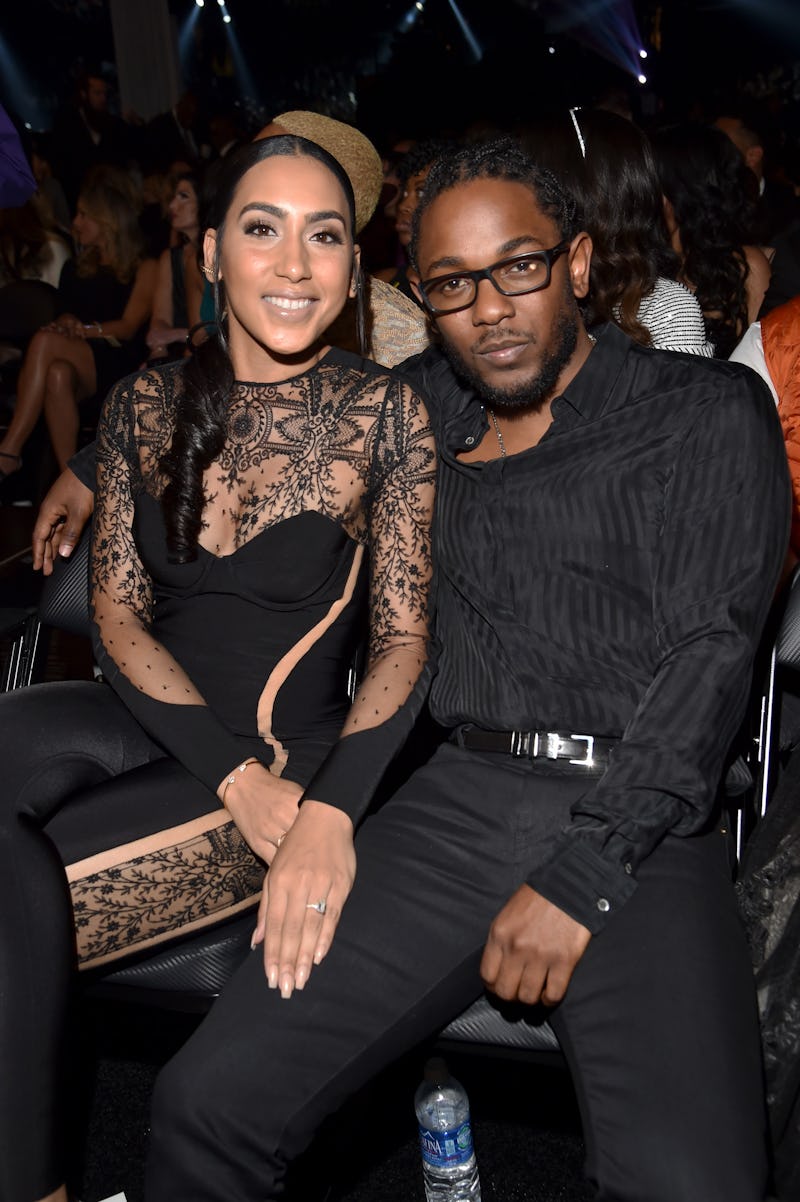 It was during her high school years that she met the "King Kunta" singer, and their love story began, marking a classic high school romance. Interestingly, she captured the heart of the renowned hip-hop artist while they were still teenagers.
Meet Kendrick And Whitney's Children
On July 26, 2019, the rapper known for All the Stars and his partner Whitney became parents to a daughter, but they did not make the pregnancy public beforehand and have not disclosed the child's name. In May 2022, Kendrick shared that they had welcomed a second child, a boy, making their family a foursome. He revealed the news and the album cover for "Mr. Morale & The Big Steppers," but the child's name and birthdate have not been made public.
Also read: All About Clay Walker's Wife Jessica As The Couple Expecting Sixth Child
Fans believe that Kendrick Lamar may have revealed the names of his children in the lyrics of two songs from his album "Mr. Morale & The Big Steppers," although neither he nor Whitney has confirmed their children's names publicly.