The American dancer and actress CAMREN Bicondova is best known for her role in the TV show Gotham. Camren Bicondova is an American actress and dancer who is best known for her role as Selina Kyle on the Fox Batman TV show Gotham.
In the seventh season of America's Best Dance Crew in 2012, her all-girl dance crew, 8 Flavahz, came in second. Her filmography has movies like Battlefield America, Girl House, and Shake It Up. She has more than 800,000 people following her on Instagram.
What else do we know about her besides the fact that she plays Catwoman on E4's popular drama in its fourth season? Let us find out…
About Camren Bicondova
Camren Bicondova was born in San Diego, California, on May 22, 1999. This makes her 19 years old. At age six, she took a dance class and then started putting on shows.
Camren got her big break when she was in the dance-drama movie Battlefield America in 2012. In the seventh season of MTV's America's Best Dance Crew, she came in second with her all-girl dance crew 8 Flavahz.
In 2014, she got the role in Gotham.
Also read: Know All About Animaniacs Season 3!
Camren Bicondova Biography
Camren Bicondova was born on May 22, 1999, to parents who had served in the military. Camren Renee Bicondova is her birth name. She was born under the sign of Gemini. Her mom, Jessi Bicondova, is a housewife, but her dad, Joshua Bicondova, is an officer in the navy.
Camren is a mix of three races and cultures: Basque, Russian, and English. Her family moved to Hawaii and lived there for about 4 years. She had seizures until she was 7. After that, her health got better over time. Her parents were mostly in favor of her wanting to work in the entertainment industry. She also cared a lot about dancing and performing and worked hard at it.
When she was six, she started taking dance lessons. She then started going to a nearby dance studio, where she learned jazz-funk and hip-hop dance styles.
At the age of 11, she went all over the country helping some of the best trainers and choreographers in the country. She already had the title "Elite Protege" for The PULSE on Tour dance convention.
Camren Bicondova Professional Life
Even though Camren is only 18, she has already had a long and varied career in the show business. She has been in three television shows, two movies, and three music videos. She has even been nominated for an award.
Camren played the main character, Prissy, in the dance movie Battlefield America (2012). She also appeared in the movie Girl House (2013).
She has been in Krewella, Dana Vaughns, and Ciara's music videos. Camren has also been on the following television shows:
Shake It Up (2011)
America's Best Dance Crew (2011)
Gotham (2014 – present)
Camren's Opinion About Her Gotham Character Selina Kyle
Camren and Bust had a previous conversation regarding Selina Kyle from Gotham. People typically misunderstand the role, according to her.
"I think a lot of people regard her as this extremely closed-off, selfish person," she asserted.
She isn't selfish in my opinion, I think her self-awareness causes her to prioritize herself over others, but because of how much she values herself, she is able to give so much to the people she cares about.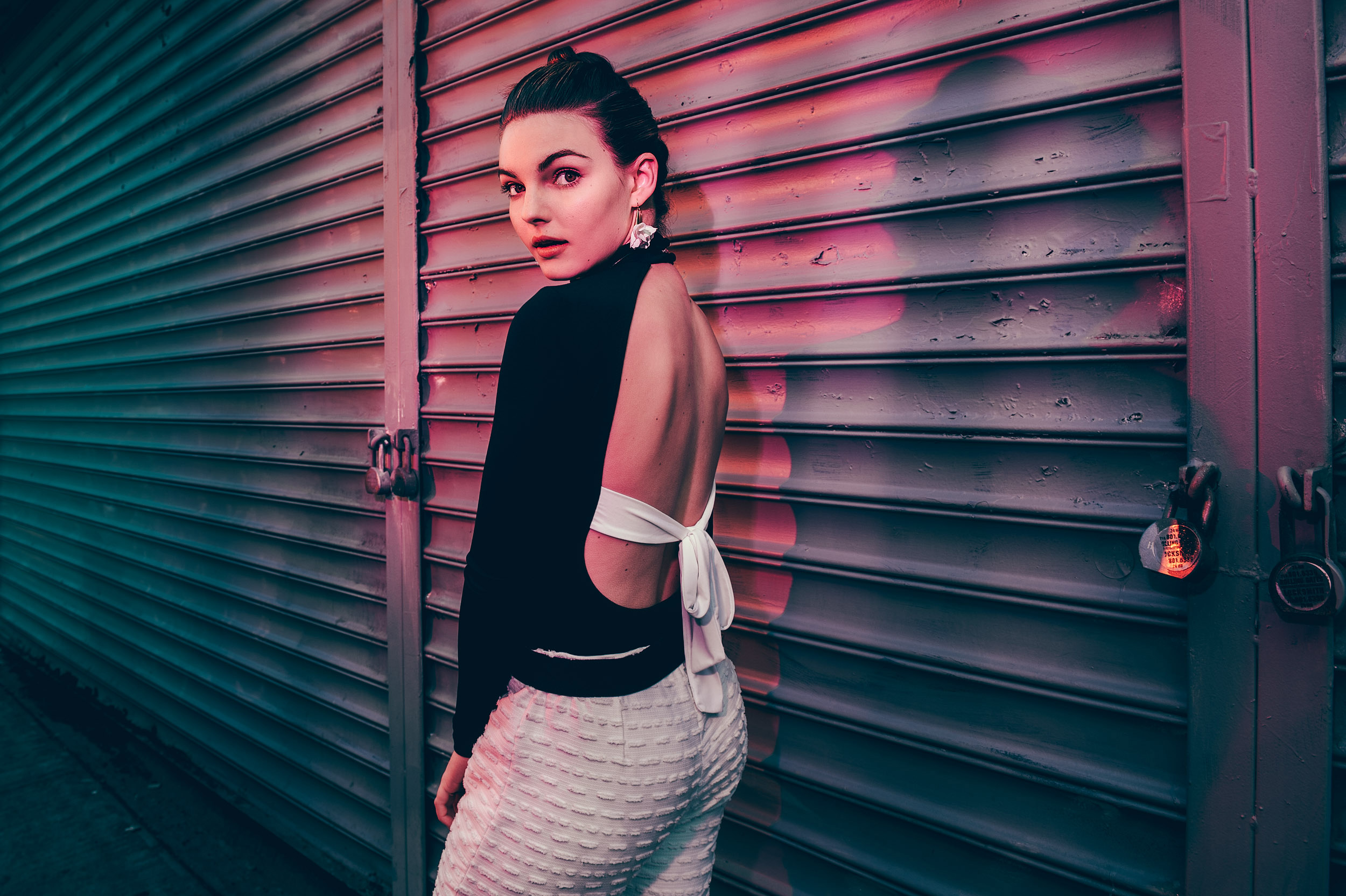 "She says to take care of yourself first, so do that. She taught me that you can't love somebody if you don't love yourself, which I think is easier said than done.
Also read: All the Light We Cannot See Release Date, Cast, Plot, & Trailer!
Are Camren Bicondova And David Mazouz Dating?
Well, Bicondova and Mazouz worked together on the TV show "Gotham." In the show, Camren and David played them (boyfriend and girlfriend). In reality, Camren has never been in a relationship and has never been married.
David Mazouz and Camren Bicondova are both about the same age and are good friends. But even though Camren and David are friends, they have been called lovers by some websites. Camren is an actress. She is single and keeps to herself. Also, it's not true that Camren Bicondova's partner or boyfriend is David Mazouz.