Tom DeLonge was born in Poway, Calif., on December 13, 1975. Tom grew up in a middle-class family. His father worked for an oil company, and his mother sold mortgages. He played the guitar for the first time at a church camp, which was one of his first musical experiences. Then, for Christmas, some of his school friends gave him an acoustic guitar, and he started writing songs for his two younger siblings.
During this time, Tom got into skateboarding and began listening to punk music. Even though he tried to start a band all the time when he was young, he spent most of his free time skateboarding. Tom's parents split up during his senior year of high school, and he moved out soon after.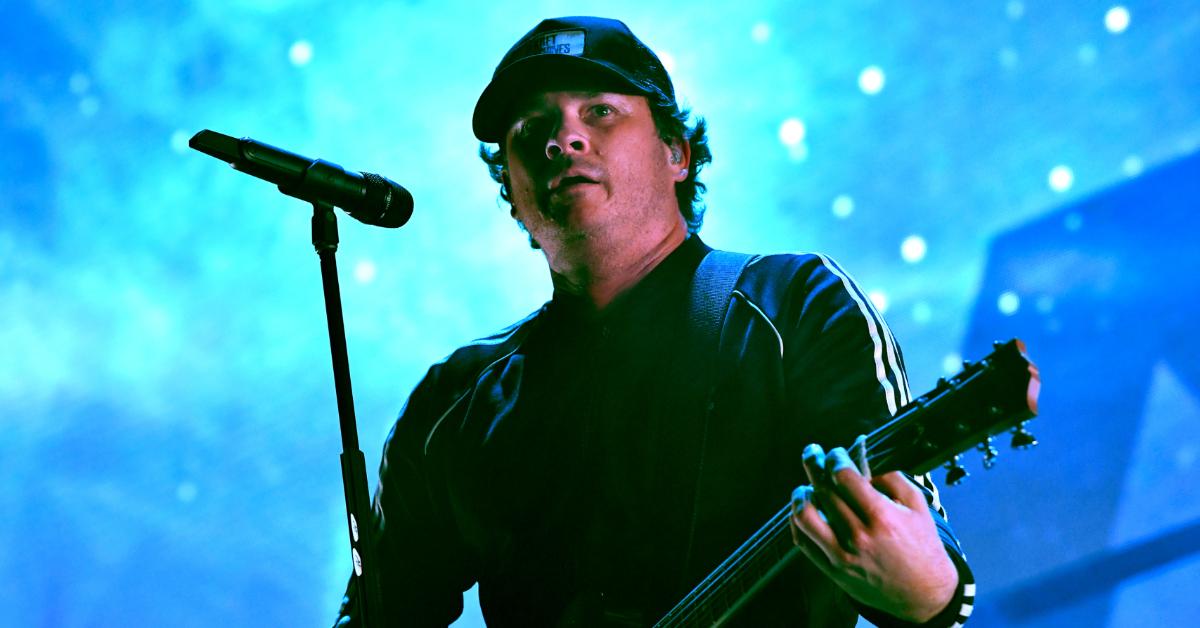 Tom DeLonge Professional Career
Tom started Blink-182 when he was 17 and still in high school. Drummer Scott Raynor and bassist Mark Hoppus started to play and write music with DeLonge. In 1994, they made a demo cassette called "Buddha," which gave the band more respect on the local scene. They were eventually signed by Cargo Records, and in 1995, their first album, "Cheshire Cat," came out. The album didn't sell well, but critics later saw how good it was.
Also read: Who Is Dane Cook's Fiancée Kelsi Taylor?
After doing a lot of touring, Blink-182 became a popular band with many record labels. They eventually got a new deal with Epitaph Records and put out a second album, "Dude Ranch." Even though the album went gold, Raynor was fired after his heavy drinking hurt the band's performance. Travis Barker stepped in to replace Raynor as the band's drummer.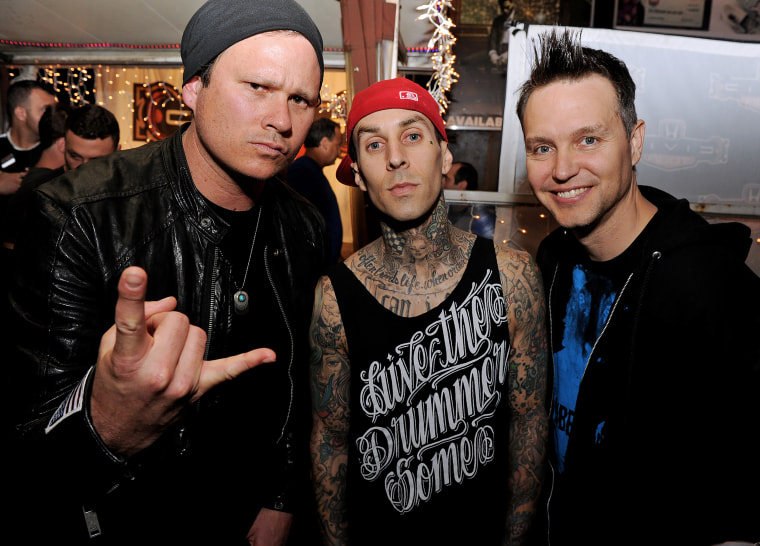 The album "Enema of the State" was released in 1999, and it made Blink-182 a huge star. Singles like "What's My Age Again?" and "All the Small Things" became some of the biggest hits of that time. "Enema of the State" went on to sell over 15 million copies. After that, Tom went on tour, and in 2002, he put out "Box Car Racer," a side project and album.
Only Travis Barker and Tom DeLonge worked on "Box Car Racer," which made Hoppus feel like he was being left out. This made the band members angry with each other. After Blink-182's self-titled album came out in 2003, Tom DeLonge grew further and further away from the band, which led to his firing.
Tom formed a new band called Angels & Airwaves after Blink-182 broke up. Tom and the other members of Blink-182 got back together in 2008 and made a new album called "Neighborhoods." Then, in 2015, he left the group again and made his first solo album, "To the Stars… Demos, Odds and Ends."
Also read: Who Is Erinn Hayes Husband Jack Hayes?
What is Tom DeLonge's Net Worth?
American musician, record producer, and business owner Tom DeLonge has a net worth of $70 million. DeLonge is best known as the co-lead guitarist, singer, and founder of the band Blink-182. Since then, he has also started the band Angels & Airwaves. Tom had a lot of success with Blink-182 in the late 1990s and early 2000s, thanks to his nasal singing voice. However, when tensions within the band got too high, he was fired. DeLonge is also a successful businessman who has started a number of clothing companies. Tom is also a well-known filmmaker and UFO researcher.