Dane Cook is engaged to his longtime girlfriend Kelsi Taylor.
After dating for five years, the comedian proposed on July 13 at York Beach, Maine, a place that means a lot to the couple.
"We went there on our first trip together when we started dating, so going back five years later was important to us," Cook tells PEOPLE in an exclusive interview.
"I spent a lot of time there when I was young, so I have a lot of good memories there. After my mother died, she asked me and my siblings to let her go at her favorite place, the beautiful Nubble Lighthouse at the tip of Cape Neddick Point, where our vacation cottage is. It seemed like a good place to be."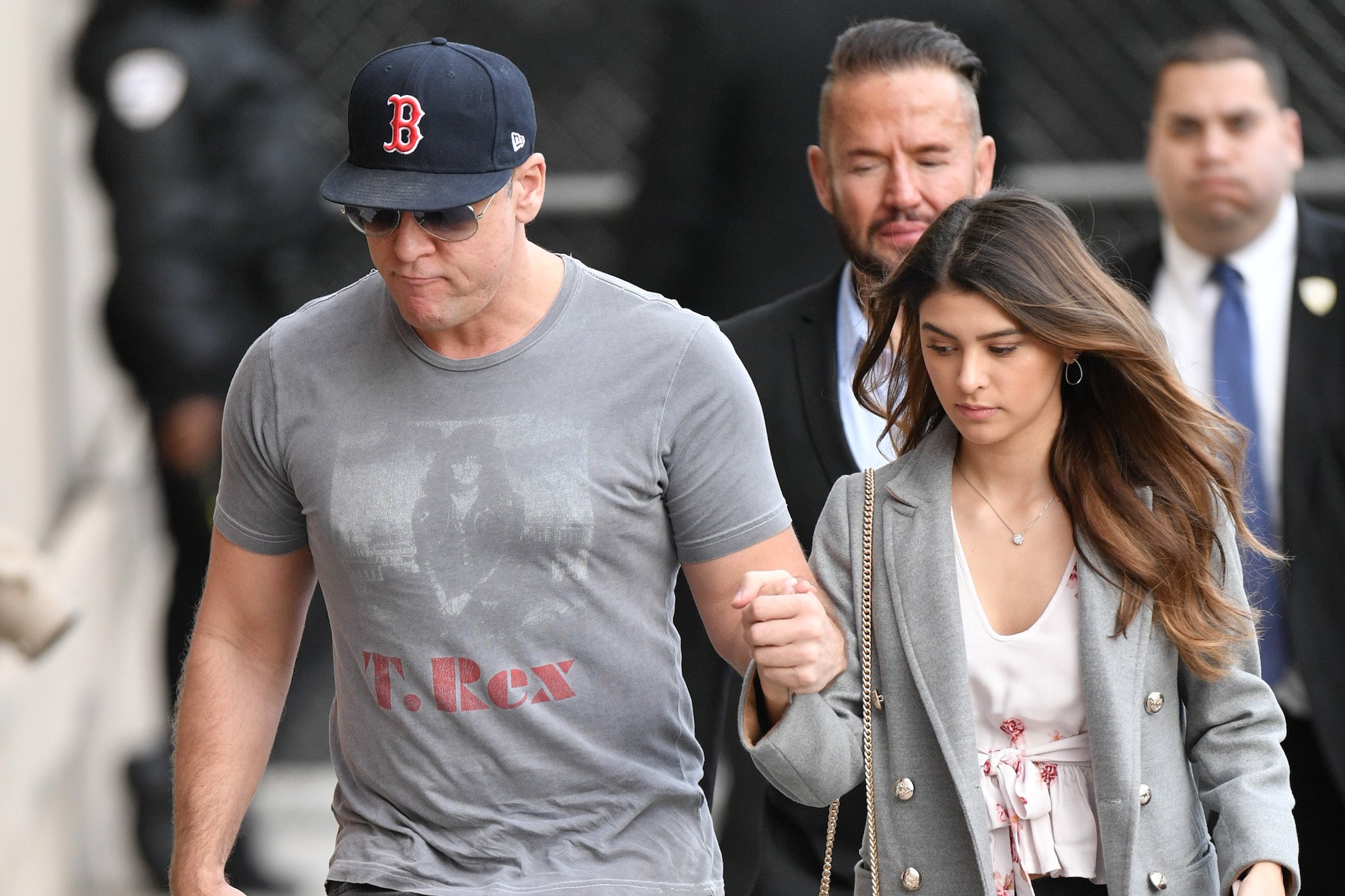 Taylor also said that the engagement was a big surprise to her "I had to pinch myself… I gave my mom a big hug and couldn't wait to call the rest of my family on FaceTime to tell them the news. My family really likes him, so they were so happy for us."
Cook is known for his roles in Good Luck Chuck and My Best Friend's Girl. Here's everything you need to know about the woman he's going to marry.
When Did They First Meet?
During a question-and-answer session on Instagram Story about their relationship, Cook said he met Taylor at a game night he hosted at his house. "We were friends for a while, then we started to like each other, and soon after that, we moved on to love."
Kelsi Taylor Early Life & Professional Life
In her video on YouTube, she also disclosed that she completed her high school education two years early, at the age of 16. She did end up enrolling in a few college classes before deciding to withdraw from school entirely in order to concentrate only on her work.
Taylor disclosed in a video that was uploaded to her YouTube account that she is originally from a small town in Nevada but that she relocated to California when she was 12 years old in order to pursue a career in music.
Also read: Who Is Erinn Hayes Husband Jack Hayes?
Taylor is a certified Pilates and TRX instructor, as stated in her bio on Instagram, and she frequently publishes her workouts on the internet. In addition to this, she holds certifications as both a food therapist and a nutritionist, and she frequently posts on social media about the ways in which she maintains a healthy lifestyle.
Taylor is a musician who has contributed background vocals to albums by artists nominated for a Grammy, including Demi Lovato and Little Big Town. On her YouTube channel, she has also uploaded a number of singing videos, some of which are covers of songs originally performed by artists such as Imogen Heap and Sam Smith. Cook created and produced the music video for her own song "Hours" in 2018, which was released in 2018.
About Dane Cook
Dane Jeffrey Cook was born in Cambridge, Massachusetts, on March 18, 1972. Cook grew up in a Catholic family with six siblings. He has said he was shy and quiet as a child. But everything changed when, in his first year of high school, he tried stand-up comedy for the first time. He also started acting while he was still in high school. Cook went to school for graphic design after he graduated from high school as a "back-up plan" in case his career in entertainment didn't work out. Even though he has never had to use this skill, he still designs his own t-shirt prints, album covers, and other things.
Also read: Who Was Angela Lansbury? Know All About Her Life!
Dane Cook is an American actor and stand-up comedian who is worth $35 million. Dane Cook has shown himself to be a popular and very controversial stand-up comedian over the years. Even though many people disagree about how funny he is, there is no question that he has had a lot of success. Cook often plays to venues that are full. Dane Cook is a well-known actor who has done a lot of notable work outside of stand-up comedy.