Idina Kim Menzel is an actress and singer who was born in the U.S. She is known as the "Queen of Broadway" because of how well she did in musicals on the Broadway stage and how well she did in general on stage, in movies, and in music.
She has won a Tony Award, an American Music Award, and a Billboard Music Award. She was also up for four Drama Desk Awards and three Drama League Awards. For her work in live theater, she got a star on the Hollywood Walk of Fame in 2019.
Even though she has done so well in her career, fans and people on the Internet are now talking about her personal life. Idina has been married twice, in case you didn't know. She is married to Aaron Lohr right now.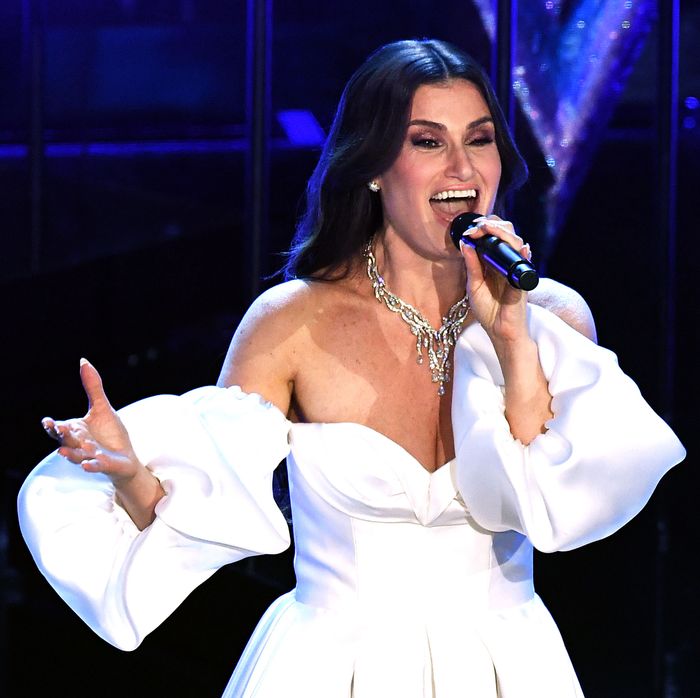 Read on to find out all you need to know about Idina Menzel.
Who Is Idina Menzel's Current Husband?
Idina started dating fellow actor Aaron Lohr in 2015. Strangely, Aaron also had a small part in the 2005 movie version of RENT, which is how they first met. Aaron and Idina made their first public appearance as a couple at the White House Correspondent's Association dinner in April 2015. It's not clear how they got back together, but it was their first time being seen together in public.
Also read: Who Is George Kittle's Wife? All You Need To Know!
By August, The Los Angeles Times reported that they had bought a home worth about $2.675 million, and by 2016, Idina tweeted that she was engaged. Idina and Aaron got married in September 2017, and they have been together ever since. Yahoo! Entertainment says that Aaron has stopped acting and is now the clinical director at Avalon Malibu, which is a rehab center for people with mental health problems and addictions.
Know About Idina Menzel's Past Relationship
Idina was married to Taye Diggs in the past.
Idina Menzel and Taye Diggs were married for 11 years, from 2003 to 2014. Even though they broke up in the end, they were together for more than a decade. In La La Land, that's a long time. E! News has confirmed that the two actors met while working on the hit stage show "Rent" in 1995. They finally tied the knot in 2003. In 2009, the couple had a son, their first child.
Also read: On "The Surreal Life," August Alsina Reveals He Is Gay!
In November 2014, the couple split up. At the time, TMZ said it was a friendly breakup, with neither party asking for alimony and both agreeing to share financial and parenting responsibilities for their son, Walker Diggs. Idina Menzel told The Telegraph that she felt bad for breaking up their family. "My parents split up, and I told myself I would never do that," she said.
Diggs said in an interview with Redbook magazine after the couple broke up that the attention from fans was sometimes hard for them to handle. "Maybe they found it funny that we met in "Rent."… It wasn't hard for people to cheer for us." Just a year before they broke up, things started to go wrong in their relationship.