Nicholas Lou Saban Jr. is an American football coach. He has been the University of Alabama's head football coach since 2007. Saban has been the head coach of the NFL's Miami Dolphins and of three universities, including Louisiana State University, Michigan State University, and the University of Toledo. Saban is thought to be the best college football coach ever.
When you look at his personal life, you can see that he is happily married. Nick Saban and his wife, Miss Terry, have a love story that sounds like it came from a book. The couple has been married for 51 years, but they have known each other even longer. They both grew up in West Virginia and always wanted to be teachers. Nick Saban fell in love with coaching while Terry stood next to her husband. Find out everything about the couple by reading on.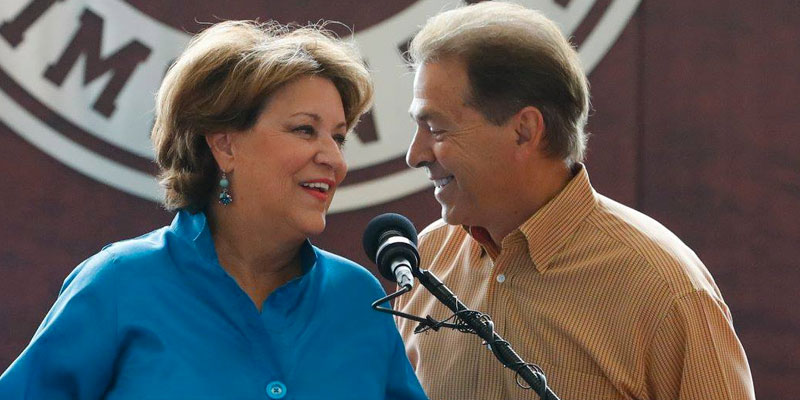 Know About Terry Saban, Nick Saban's Wife
Terry Saban is an American teacher and charity worker. The woman from Fairmont, West Virginia, is a great example of a loving and supportive wife. Terry has had a big effect on Nick's career and has helped him make important decisions about his work. She also helps Nick with his charity work.
Terry helped start Nick's non-profit organization, which is named after her late father-in-law. The two have helped a lot of good causes through their charity and other organizations. Terry and Nick also give money to communities that support their team. The childhood sweethearts have been together for 51 years.
Also read: Is Robin Arzon Expecting Her Baby With Husband Drew Butler?
About Terry And Nick's Relationship
Terry and Nick met for the first time at a 4-H science camp when they were both in the seventh grade. But they started dating seriously when Nick went to "Kent State" and Terry got a job teaching in West Virginia after they both graduated from college. Love letters and phone calls kept their long-distance relationship strong. Nick would always tell Terry about his flight plans when they talked on the phone. So, even though they weren't physically together, they still had feelings for each other.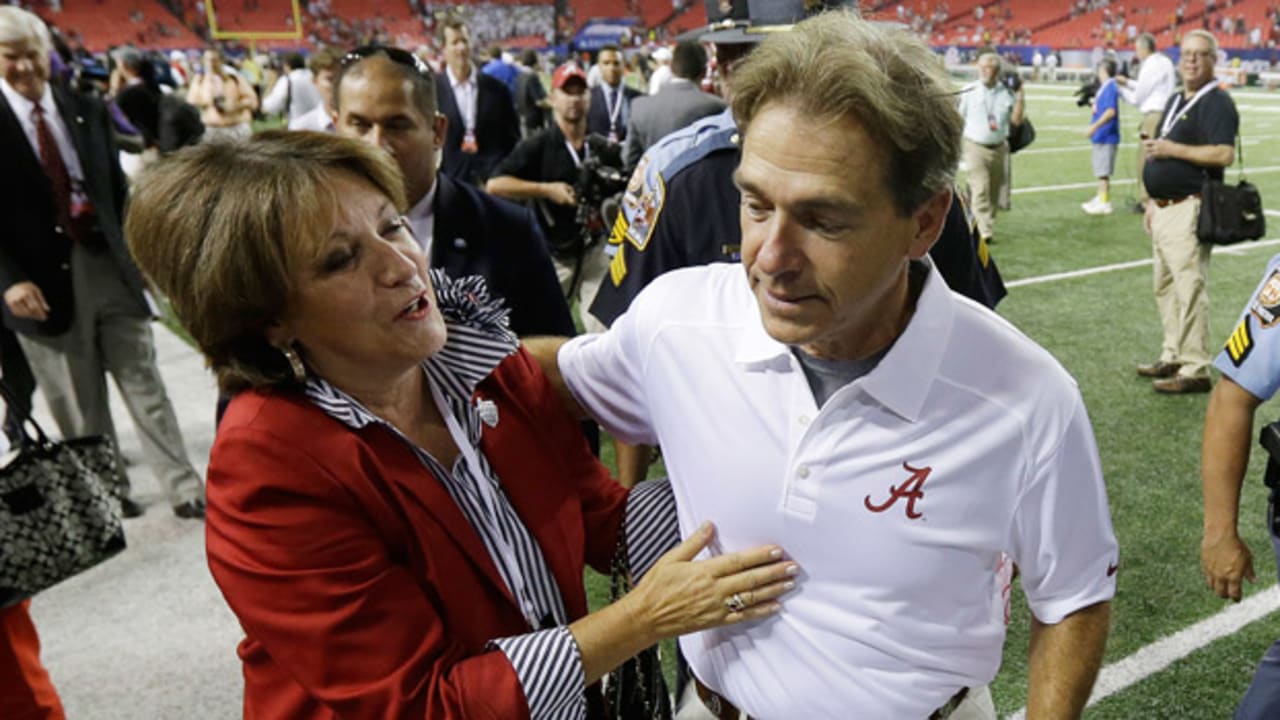 Know More About Nick And Terry's Married Life
Nick and Terry were both 21 when they got married. They got married on December 18, 1971, during their Christmas break from college. Nick says Terry has been a "great partner" and a "helpful wife." She is known as "Miss Terry" in Alabama's football world.
Nick and Terry are both very religious Catholics who rarely skip Mass. Saban calls Terry before he takes off and as soon as he lands when he flies, according to a profile of him in GQ. The two people talk to each other all the time.
Also read: Who Is Kirk Herbstreit Wife, Alison Butler? Details!
Both of them played football in college and in the NFL. The Sabans have felt at home at the University of Alabama since they moved there in 2007. Saban said, "It's been such a pleasure to walk hand in hand with a man who has been my best friend for 50 years." "We have the same values and goals in life, which has been a joy in and of itself."
Meet Nick And Terry's Kids
Terry and Nick's children are Nicholas, a son, and Kristen, a daughter. In 2012, Kristen was in the news because a sorority sister from Alabama had fought with her in 2010 and then sued her. The judge threw out the complaint because he thought Kristen had acted in self-defense after the school made her take a psychological test and go through an anger management program. In 2013, Nicholas and Kelse Laney had a child. In fact, he is the first grandson of Terry and Nick.