After the success of her modeling career and the reality show America's Next Top Model, Tyra Banks was everywhere. Even though Tyra hasn't been seen in public since 2016, when she had her son York, she will soon be hosting a new season of Dancing with the Stars.
Tyra Banks is an American supermodel, entrepreneur, actress, and author. She has been a successful model for a long time, so her resume is long. She made history by being the first black woman to be on the covers of GQ and Sports Illustrated's swimsuit issues.
It's natural to wonder where Tyra is and what she's doing, especially about her love life. People are interested in whether or not Tyra has a husband. Keep reading to find out all the information.
Is Tyra Banks Married?
Tyra is not married to anyone right now. She has never been married, but she has been in a few important relationships in the past, and she is in one of those relationships right now.
Even though she has no plans to get married soon, Banks and Asla still work well together to raise their children. She told Us Weekly that she wants their son to have a good view of women and to know how important good relationships are.
"I'm trying to teach him [positive] messages because I'm his first role model when it comes to beauty and accepting different kinds of women, so we do that a lot at home," Banks said. "I've already told him things."
Know About Tyra Banks Current Relationship
In 2019, the person who made "America's Next Top Model" started dating Louis Bélanger-Martin. Oprah Daily says that the two started dating in 2018 and that their first public appearance together was at the premiere of a movie in January 2020.
In 2020, there were rumors that the host of Dancing With the Stars was going to get married. During an interview on Tamron Hall's talk show, she quickly shut them down and told Hall, "The press sometimes gets it right, but a lot of the time, they're bored."
When she was seen wearing a diamond ring on her ring finger in August 2020, about two years after they first started dating, rumors started to spread that they were engaged.
She then said that the ring was in the shape of a crab and that she and Louis were caught by paparazzi in Santa Monica, California while wearing all-black sportswear and black masks. She told Tamron that the stone wasn't a diamond but an opal, saying that the shape looked like a crab. "It looks like a crab… "It's not a diamond; it's an opal," she told Tamron. "It's not an engagement ring with a crab opal. It's nothing but a ring."
Also read: Tom Clancy's Jack Ryan Season 3 – All You Need To Know!
Tyra Banks' Past Relationships:
Seal And Tyra Banks
There were then rumors that Tyra was having an affair with the musician Seal. At the Essence Awards, on the red carpet, they made their first public appearance together. During the late 1990s, they chose to keep their relationship quiet. However, when Seal was on Watch What Happens Live with Andy Cohen, he told fans some new things about the couple.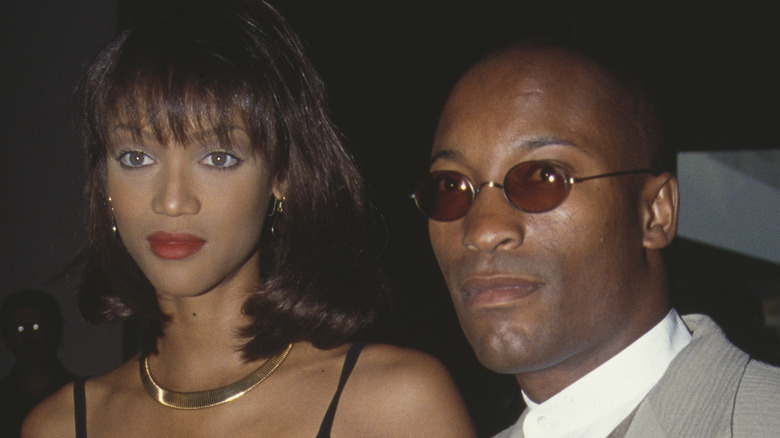 When asked if his relationship with Tyra inspired his album Human Being, he said, "No, but we run into each other every once in a while and there's no drama."
John Utendahl And Tyra Banks
She also knew Wall Street banker John Utendahl, who is thought to be one of the most successful in the business. After dating for close to three years, the secretive couple decided to break up in the early 2010s.
John Singleton And Tyra Banks
At the beginning of Tyra's career, there were rumors that she was dating the film director John Singleton. They met through friends they had in common, and they started dating in 1993. Shortly after that, he gave Tyra her first big-screen role in the movie Higher Learning, which he directed.
In the movie, she played a track star in college who falls in love with another athlete. In 1995, an article in People Magazine said that John wasn't very nice to his girlfriend while she was auditioning for the job. However, he said that it became clear that she was right for the part in the end.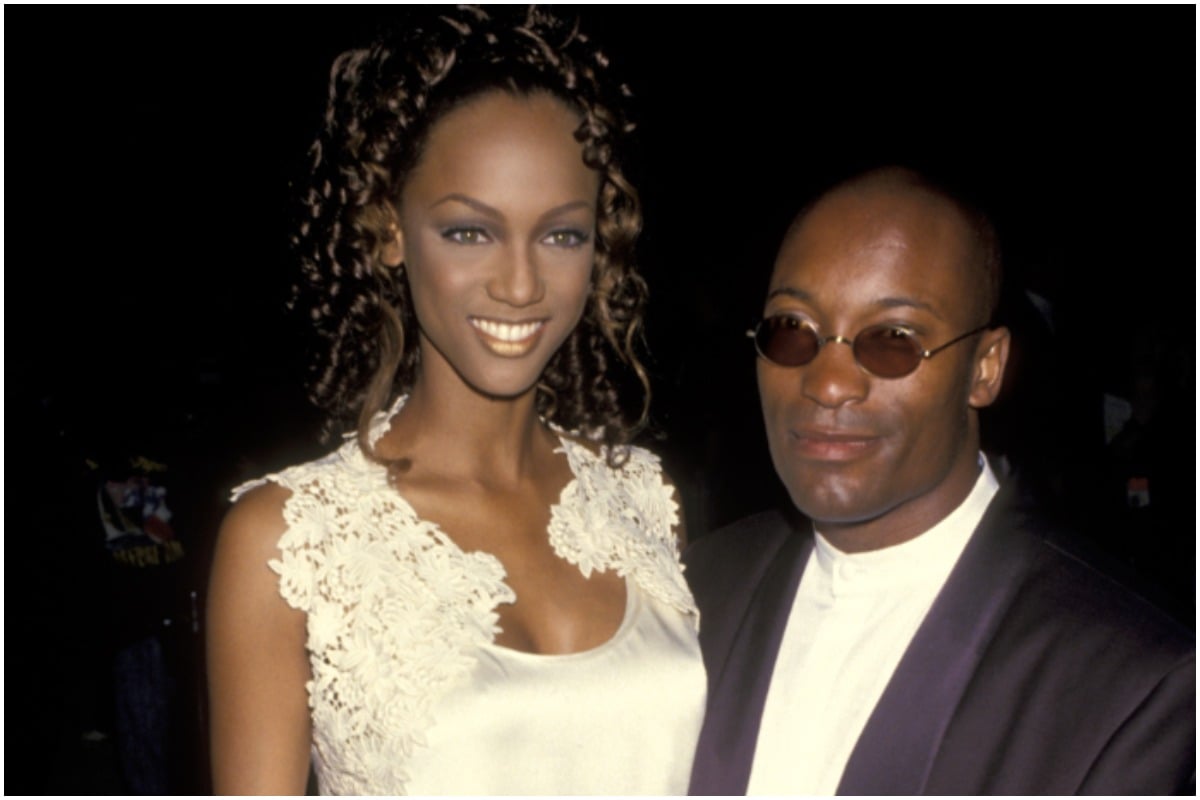 When he was talking to her, he told her, "Most of the time, when you're with a girl, you start to want your own space." "That's not how things are with Tyra." They broke up in 1996, and John passed away in April 2019.
Chris Webber And Tyra Banks
After their short relationship, Tyra went on to date NBA player Chris Webber. Their relationship lasted from 2002 to 2004. In an interview with The New York Times in 2002, the athlete said that their relationship was "serious."
During an episode of the Tyra Banks Show, the supermodel told Tyra Banks that the athlete had cheated on her. The conversation was mostly about how she and the athlete broke up.
Also read: Know All About Derek Richard Thomas – Complete Information!
Erik Asla And Tyra Banks
Her relationship with the Norwegian photographer Erik Asla started in 2013. People thought that the couple might get married, but they never did. They do have a child together, though. They were able to have a son through surrogacy. They named him York, and he was born in January 2016. Later, Tyra talked about how hard it had been for her to get pregnant.
She told People after the birth of her mini-me, "We are so excited about our new baby boy bundle of joy. The journey to this point has not been easy, as I've said before. But Erik's father and I could see a beautiful bright light at the end of the tunnel." The following year, in 2017, they decided to break up.