Alan Eugene Jackson, an American singer-songwriter, has gained recognition for his distinct style of "neotraditional country" music and for his songwriting abilities. He has released a total of 23 albums, which include 16 studio albums, two Christmas albums, two gospel albums, and three greatest hits albums.
Alan Jackson is considered one of the most successful music artists in history, with a total of 75 million records sold worldwide, including 44 million sales in the United States. His notable achievements include his membership at the Grand Ole Opry, induction into the Georgia Music Hall of Fame in 2001, and his inclusion in the Country Music Hall of Fame in 2017 by Loretta Lynn. In 2018, he was also inducted into the Nashville Songwriters Hall of Fame.
Now, let's shift our focus to Alan Jackson's personal life and financial status. Many people are interested in learning about his current age and net worth, so in this post, we will provide more information about these aspects of his life.
Look Into Alan Jackson's Incredible Net Worth
According to Celebrity Net Worth, Alan Jackson, an accomplished American country music artist, boasts a net worth of $150 million. He has earned his place among the world's top-selling artists, having sold more than 75 million records.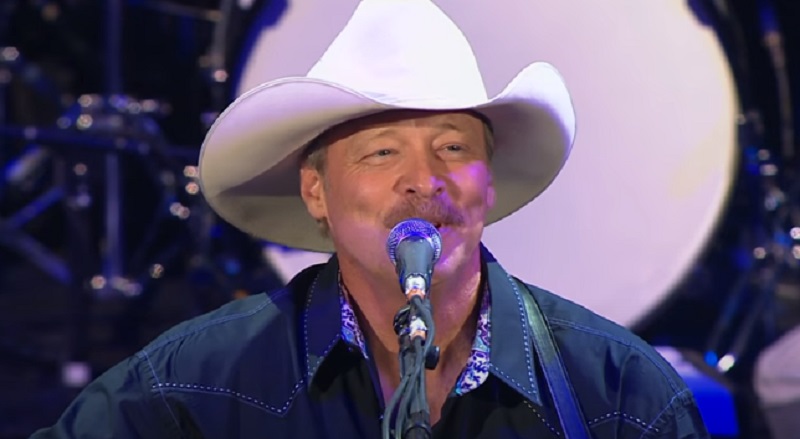 Also read: All About Kane Brown's Net Worth And Career
Alan has been recognized with numerous awards for his music, which includes two Grammy wins. He received the Best Country Song award in 1992 for "Where Were You (When the World Stopped Turning)" and the Best Country Collaboration with Vocals award in 2011 for As She's Walking Away. Apart from his thriving music career, Jackson has also diversified his business ventures through ventures such as the Alan Jackson Collection, available at Cracker Barrel, and a partnership with Ford as their brand endorser.
Alan Jackson Age: How Old Is He
Alan Eugene Jackson, born on October 17, 1958, is an American country singer renowned for his distinctive style that blends the traditional honky-tonk with contemporary country music sounds. He is currently 64 years old.
Alan Jackson was born in Newnan, Georgia to Joseph Eugene "Daddy Gene" Jackson (1927-2000) and Ruth Musick "Mama Ruth" Jackson (1930-2017). He grew up with four older sisters in a modest home that was constructed around his grandfather's former toolshed. The family's ancestry is predominantly English. Jackson's mother resided in the same home until her passing on January 7, 2017. Jackson's passion for music began to take shape in 1983 when he started to write songs.
Also read: Who Is Viktor Hovland's Girlfriend And What's His Net Worth?
During his formative years, Jackson's musical interests centered mainly around gospel music, until a close friend introduced him to the works of Gene Watson, John Anderson, and Hank Williams Jr. Following his graduation from Newnan High School, Jackson attended the nearby Elm Street Elementary and subsequently became a member of the band Dixie Steel.