Alexey Pajitnov, a computer engineer and video game designer based in the United States, is best known for creating, designing, and developing Tetris in 1984 while working for the Dorodnitsyn Computer Center of the Academy of Sciences of the Soviet Union, which is now known as the Russian Academy of Sciences.
After moving to the United States in 1991 and obtaining citizenship, Alexey Pajitnov co-founded The Tetris Corporation in 1996 with Henk Rogers, a video game creator from the Netherlands. Although Tetris had already achieved tremendous success by this time, Pajitnov never received any royalties from the game.
This article will explore the factors that have contributed to Alexey Pajitnov's financial success and provide a closer analysis of his net worth.
Know About Alexey Pajitnov's Net Worth
Alexey Pajitnov's net worth is estimated to be $20.5 million, primarily driven by his significant ownership stake in The Tetris Company.
In addition to earning royalties from various iterations of Tetris released over the years, Alexey Pajitnov's contributions to the puzzle game genre within the video game industry have also played a significant role in his wealth accumulation.
Also Read: Melissa Joan Hart's Net Worth In 2023: A Complete Look
Alexey Pajitnov Background
Alexey Pajitnov developed an early appreciation for the arts through his parents, who were involved in the world of fine art and journalism. His mother took him to various film screenings, including the Moscow Film Festival, which contributed to his love for movies. Along with his artistic interests, Pajitnov had a natural talent for mathematics and enjoyed solving puzzles and challenges.
Following his parent's divorce when he was 11 years old, he lived with his mother in a state-owned one-bedroom apartment for several years. Eventually, when he turned 17, they were able to move into a private flat on Gertsen Street. Pajitnov went on to pursue his passion for applied mathematics by enrolling in the Moscow Aviation Institute.
A Look Into Alexey Pajitnov Successful Career
In 1977, Pajitnov had the opportunity to participate in a summer internship program at the USSR Academy of Sciences. Following the completion of his degree in 1979, he secured a position at the Dorodnitsyn Computer Centre of the Academy, where his focus was on speech recognition. As part of his work, Pajitnov and his colleagues developed a brief software program to test the computing performance of new hardware. Pajitnov was inspired to create games using this software, which he saw as an opportunity to explore his creative interests.
Pajitnov was intrigued by computer games as they presented a unique opportunity to combine logic and emotion. His interests in puzzles, mathematics, and the psychology of computing also drove his curiosity. As he searched for inspiration, Pajitnov remembered playing with pentominoes as a child, a game where various shapes are arranged to form pictures. The challenge of fitting the pieces back into their box stuck with him, and he became determined to create a game based on this concept.
Using an Electronika 60 computer in the computing center, Pajitnov began creating the first version of Tetris. Within a mere two weeks, he had developed a prototype of the game, which he spent more time refining and playtesting before completing it on June 6, 1984. Despite lacking levels or a scoring system, Pajitnov was confident in the game's potential since he couldn't stop playing it himself at work. His colleagues, including Dmitry Pevlovsky, were also intrigued and helped him get in touch with Vadim Gerasimov, a 16-year-old intern at the Soviet Academy, who later joined Pajitnov to develop a color version of Tetris for the IBM Personal Computer.
Also Read: Bert Kreischer Net Worth: Complete Look Into His Personal Life
Within three weeks, Gerasimov completed the PC version, which was later enhanced with additional features such as sound effects and scorekeeping with the assistance of Pevlovsky. After initially being released in the Soviet Union, Tetris became available worldwide in 1986. Pajitnov later created a sequel to Tetris called Welltris, which utilized the same gameplay mechanics but was played in a three-dimensional setting that allowed players to view the playing field from above.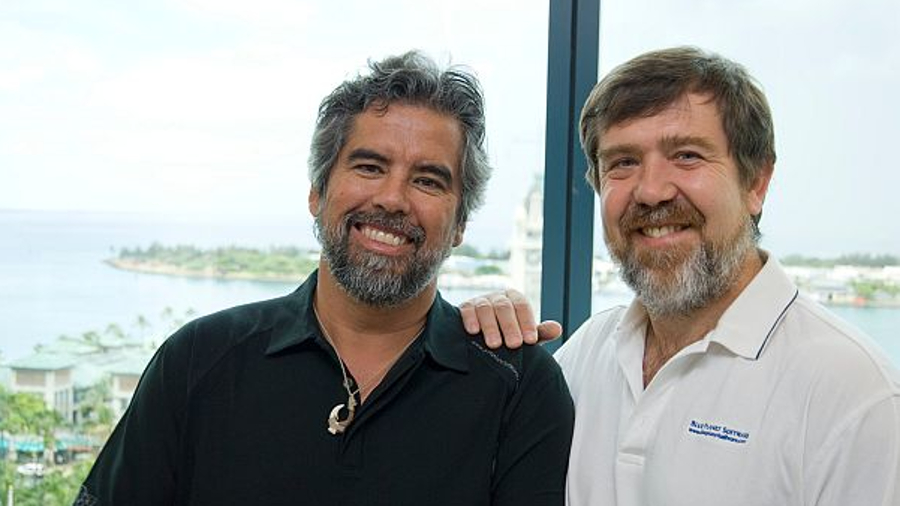 Using an Electronika 60 computer, Alexey Pajitnov developed the original Tetris prototype in two weeks and continued to refine it until its completion on June 6, 1984. With the help of Dmitry Pevlovsky and Vadim Gerasimov, a color version of Tetris was developed for the IBM PC and released in 1986. Pajitnov's follow-up game, Welltris, utilized the same gameplay but featured a 3D playing field.
Tetris was licensed by the Soviet business ELORG, and Pajitnov did not receive royalties. He immigrated to the US in 1991 and co-founded The Tetris Company in 1996. Pajitnov contributed to other games such as Yoshi's Cookie and worked at Microsoft from 1996 to 2005. He also created Hexic HD and partnered with WildSnake Software to create a new series of puzzle games.