Celebrity hairstylist Chris Appleton and actor Lukas Gage have been in the spotlight recently due to rumors about their potential romance. Chris Appleton has confirmed in a recent interview that they are indeed in a relationship, which has put an end to the speculation.
This article will explore what we know about the couple and their relationship, including their initial connection and public appearances together.
Chris Appleton: The Renowned British Hairstylist
Chris Appleton is a British hairstylist who has gained worldwide recognition for his exceptional skills in styling the hair of famous celebrities, including Kim Kardashian, Ariana Grande, Jennifer Lopez, and Katy Perry. Chris began his career at the young age of 13, working in a salon and polishing his craft by assisting other artists on set. He obtained a degree in hair coloring, which further enhanced his expertise.
Chris Appleton has two children, Kitty-Blu Appleton, and Billy Appleton from his previous relationship with Katie Katon. He came out as gay in 2009 and has become one of the most sought-after hairstylists globally due to his extraordinary talent. His impressive portfolio continues to inspire many in the industry.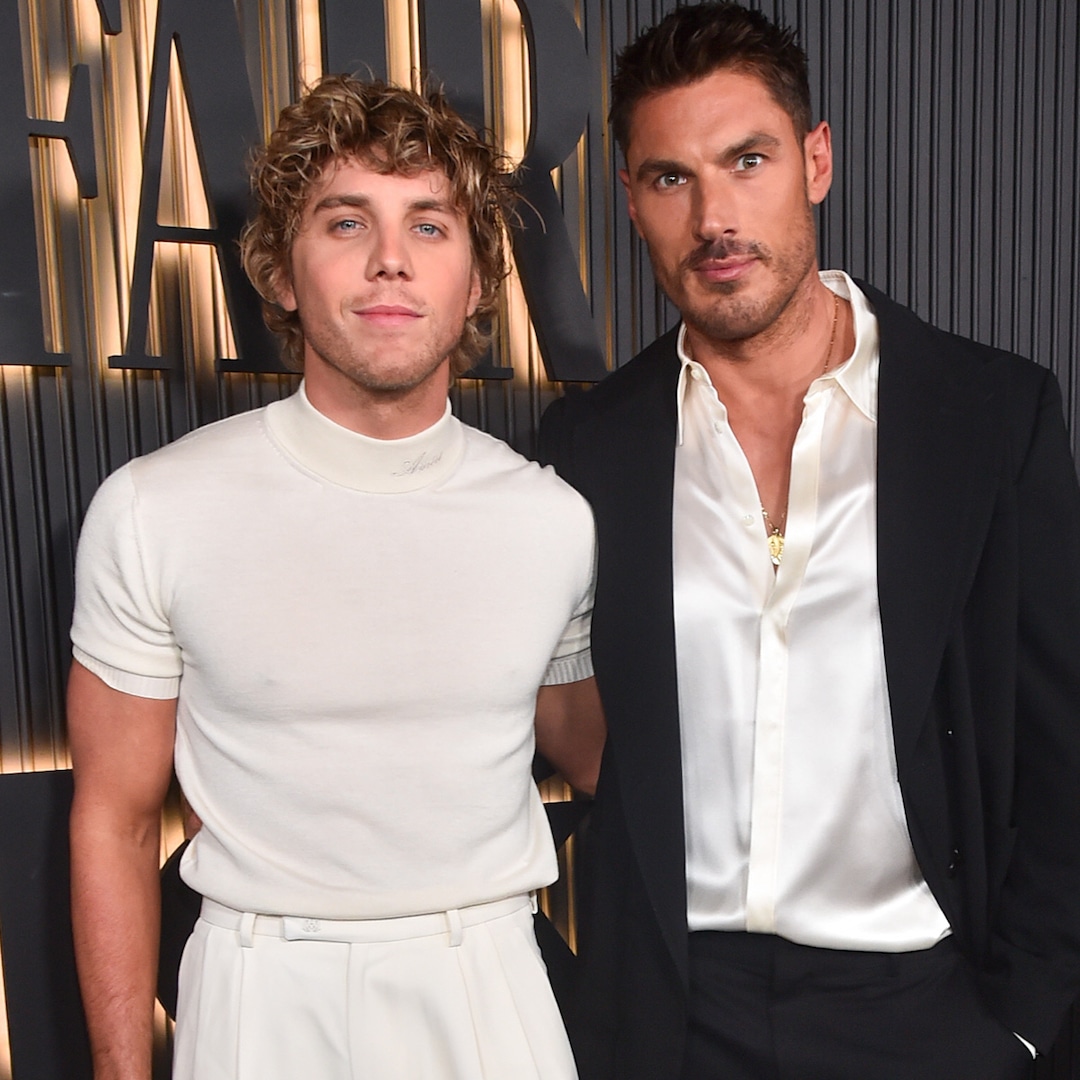 Lukas Gage: The American Actor
Lukas Gage is an American actor and writer who was born on May 28, 1995, in San Diego, California, and was raised in Encinitas. He attended San Dieguito Academy and gained recognition for his exceptional acting skills in various television series and movies. Gage has played notable roles in popular TV shows such as Euphoria, American Vandal, Love Victor, On My Block, The White Lotus, and Angelyne.
Also read: Plop Star Net Worth: Here's What We Know
In November 2020, a video clip of Lukas Gage's Zoom audition went viral, where director Tristram Shapeero criticized his apartment unknowingly, assuming that the microphone was muted. This incident sparked a significant conversation about the treatment of actors during auditions.
How And When Did Chris And Lukas Dating Rumors Start?
In February 2023, Chris Appleton and Lukas Gage's relationship status became a buzz on social media after they shared pictures of themselves. The couple had gone on a lavish vacation in Mexico together, sparking romance rumors.
In a recent interview with the New York Times, Gage teased his relationship status, though they kept it under wraps. "If they want to think that, they can," the "You" actor joked when asked about the rumors. Despite publicly discussing the difficulties of dating, Appleton reposted the NYT story to his Instagram Story, writing, "Hot & Talented."
Chris Appleton Confirmed His Relationship With Lukas Gage
At a Vanity Fair event earlier this month, the couple stepped out as a couple for the first time, putting an end to the rumors. The twosome looked in love as they held on to one another while smiling and posing for pictures.
Chris Appleton confirmed their relationship in a recent interview with "The Drew Barrymore Show." When asked if he was seeing anyone, Appleton replied, "I'm very happy. Very much in love, and I feel very grateful to be able to share my time with someone very special."
Also read: Bryan Cranston Net Worth In 2023: How The Actor Made His Fortune
"Love is a really special thing, and I think meeting someone that you really connect with is really really special," he added.
Drew Barrymore expressed her admiration for Appleton, describing him as a "great catch" and proceeded to display a vacation picture of the 39-year-old hairstylist and the 27-year-old star of "White Lotus" on the screen. "Oh my God, look at you guys!" the actress said. "OK, and his name is Lukas Gage… Looking like an ad for something I just want to be a part of."