Greg Abbott was re-elected for a third term as governor of Texas on November 8, 2022, beating Beto O'Rourke. Abbott's daughter, Audrey Abbott, lives a quiet life, even though her father is a politician.
Audrey Abbott, the daughter of the well-known Texas Governor Greg Abbott and his wife Cecilia Phalen Abbott, has worked hard to make her own way in life.
Even though no one knows why she was adopted, Audrey has set herself apart in the entertainment industry by using her unique background to beat out the competition. She works in marketing for Let's Get It Records at Republic Records right now. She has also done competitive internships at BMI and LiveNation.
No matter what happened in her past, Audrey is showing that if you work hard and don't give up, you can do anything.
Even when she was young, she played a big role in her father's political career. When her dad's campaign started to pick up speed, she was his biggest fan.
Also read: What Was The Cause Of Youtuber Slick Goku's Death?
No matter how big or small the event was, she was always there to help and get the crowd excited about the cause. Since then, she has mostly stayed out of the spotlight, but she came back for her father's inauguration in 2019 to show her support once more. His victory was largely due to the hard work of people he cared about, like her. This was clear both in how much he appreciated their help and in how many people came to that special event.
Know About Aubrey's Parents
Since they got married in 1981, Greg Abbott and Cecilia Phalen have had a long and happy marriage.
They met while they were both students at the University of Texas at Austin. Since then, Cecilia has become the first Hispanic First Lady of Texas. Greg was easily re-elected for a third term in November 2022, after he beat Beto O'Rourke.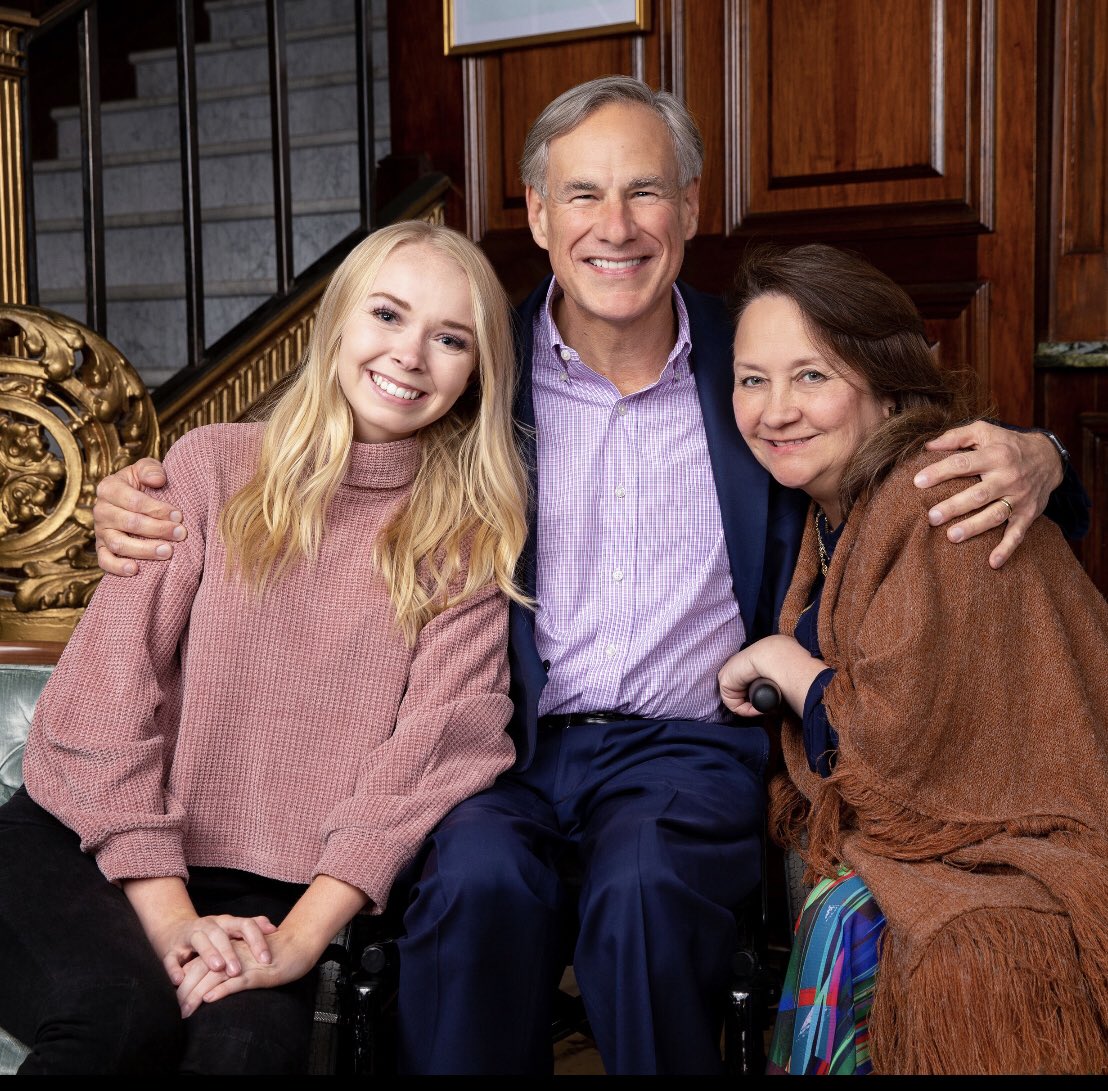 Also read: Here's What We Know About Chuck Todd Illness, and Weight Loss
Many people may not know that Abbott was in a scary accident while jogging in 1984 when he was 26 years old and had just finished law school.
A big oak tree broke and fell on his back, paralyzing him from the waist down forever. Two steel rods were put near his spine to stabilize his condition. They will stay there for the rest of his life.