JB Smoove is a very successful actor, comedian, and writer. However, the "Curb Your Enthusiasm" star hasn't forgotten the people who were important to him before he became famous. "I still hang out with my childhood friends," he told Howard for the first time on the Stern Show on Wednesday morning.
In his most recent interview with Howard, the funny guy talked about his marriage, his career, and his childhood in North Carolina. He is very happy with his wife, Shahidah Omar. They have a daughter in common. Read on to learn more about his family, wife, and personal life.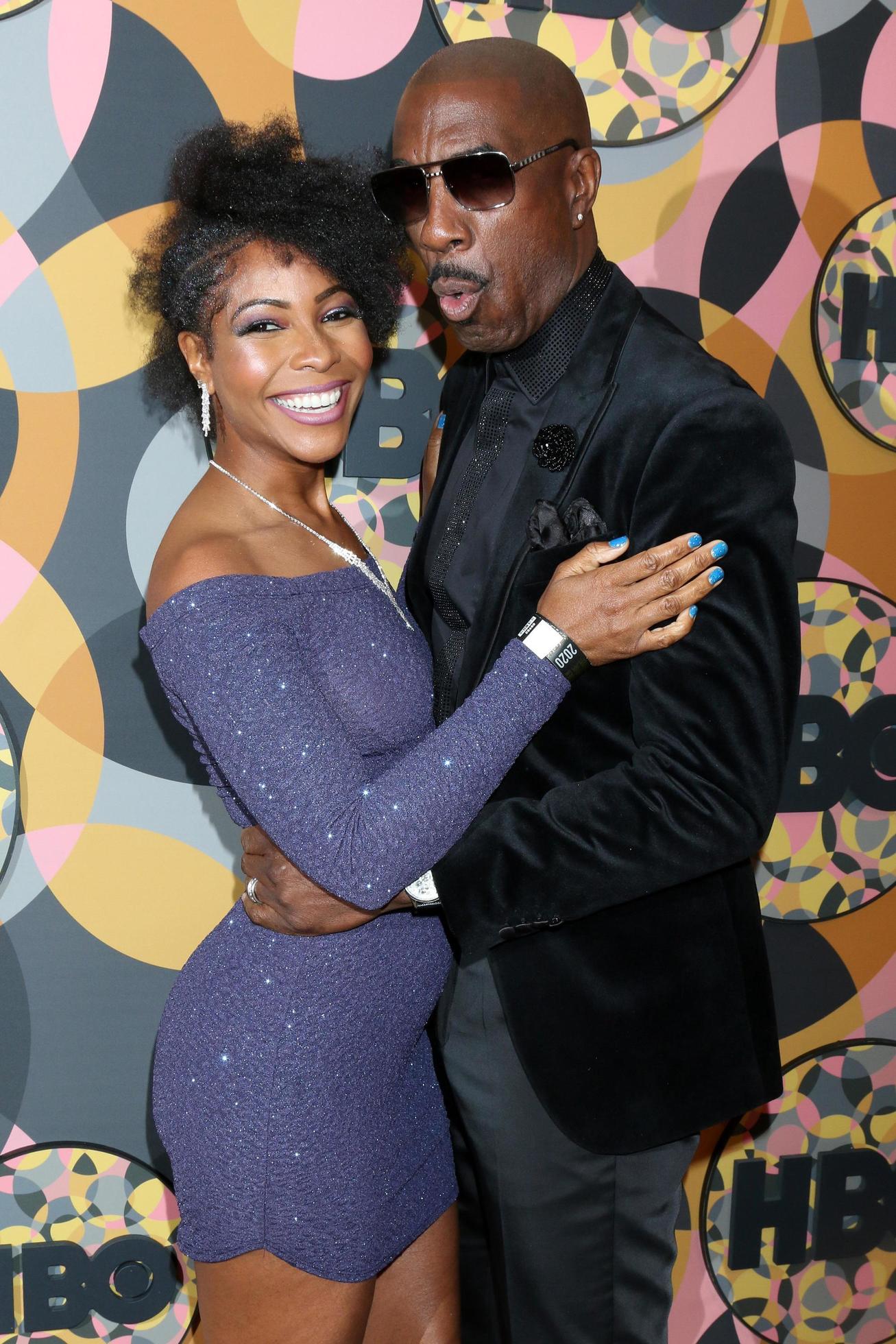 Meet Shahidah Omar, JB Smoove's Wife
Shahidah Omar is best known as the wife of Jerry Angelo Brooks, better known as JB Smoove. She is an American actress who is known for her roles in Real Husbands of Hollywood, The Bonnie Hunt Show, and Graduation Night.
She was born on July 5, 1976, in Los Angeles, California. Omar is not only an actress but also a classical musician. She is a musician, and some of the songs she has played are "What About the Living," "Stop the War," and "People of the World."
Also read: Who Is Ryan Murphy's Husband, David Miller?
In her Instagram bio, it says that she is "creative, a singer-songwriter, a producer, an actress, a model, the owner of the lifestyle brand "Basic Peace," a vegan, born Shahidah Omar, and married to JB Smoove."
When Did JB Smoove and Shahidah Omar Start Their Relationship?
In Los Angeles, JB Smoove and Shahidah Omar met at a restaurant. "When I met my wife, I was a gentleman," he told Howard about that night. "As she goes to the bathroom, this pretty woman walks through the restaurant. Her hair was moving, and time seemed to stop… It caught my attention." Even more impressive to the comedian was what his future wife did as she drove away from the restaurant.
"This is the move that made me fall in love with her," Smoove told Howard. "She starts the car, she fucking looks both ways, and then she does the most aggressive, illegal U-turn I've ever seen in my goddamn life – she damn near did a donut… "I like women who drive like they own the place."
Everyone found out about their relationship when they got married in 2007. Since then, things have been good. Based on what we know, they have a daughter named Jerrica Brooks.
Know About JB Smoove's Daughter's Professional Life
Jerrica Brooks is JB Smoove's only daughter. Jerrica bakes and runs her own business. We know that Jerrica is 25 years old and owns a pie company from Smoove's interview with Life of Dads. She opened her own business when she was 20 and in college. She goes to college and works at the same time. This caused her father to change how he did his job. She is a marketing agent right now, which means she takes care of brands.
Also read: Who Is Damion Lee's Wife, Sydel Curry Lee?
Jerrica recently started talking about her life growing up in Hollywood and being the daughter of comedian JB Smoove on The Need to Know Podcast. Jerrica talks about the important limits to keep in mind when trying to move up the ladder of success. She also talked about Instagram comedians, what she thinks about the "cancel culture," and how she has made a name for herself in marketing and brand management before giving her opinion on comedy in the modern world.