Since October 2022, Rishi Sunak has been Prime Minister of the UK and Leader of the Conservative Party. He is a British politician. He used to work in two cabinet positions for Boris Johnson. From 2020 to 2022, he was the Chancellor of the Exchequer. Since 2015, Sunak has been a member of Parliament for the district of Richmond (Yorks).
Rishi's life is a great example of how to do well at work and in your personal life. He is happy with his marriage to Akshata Murthy, who is also a successful businesswoman. When they work together, they are a force to be reckoned with.
In this article, we'll talk about Rishi Sunak's wife, their relationship, and how much the two of them are worth together.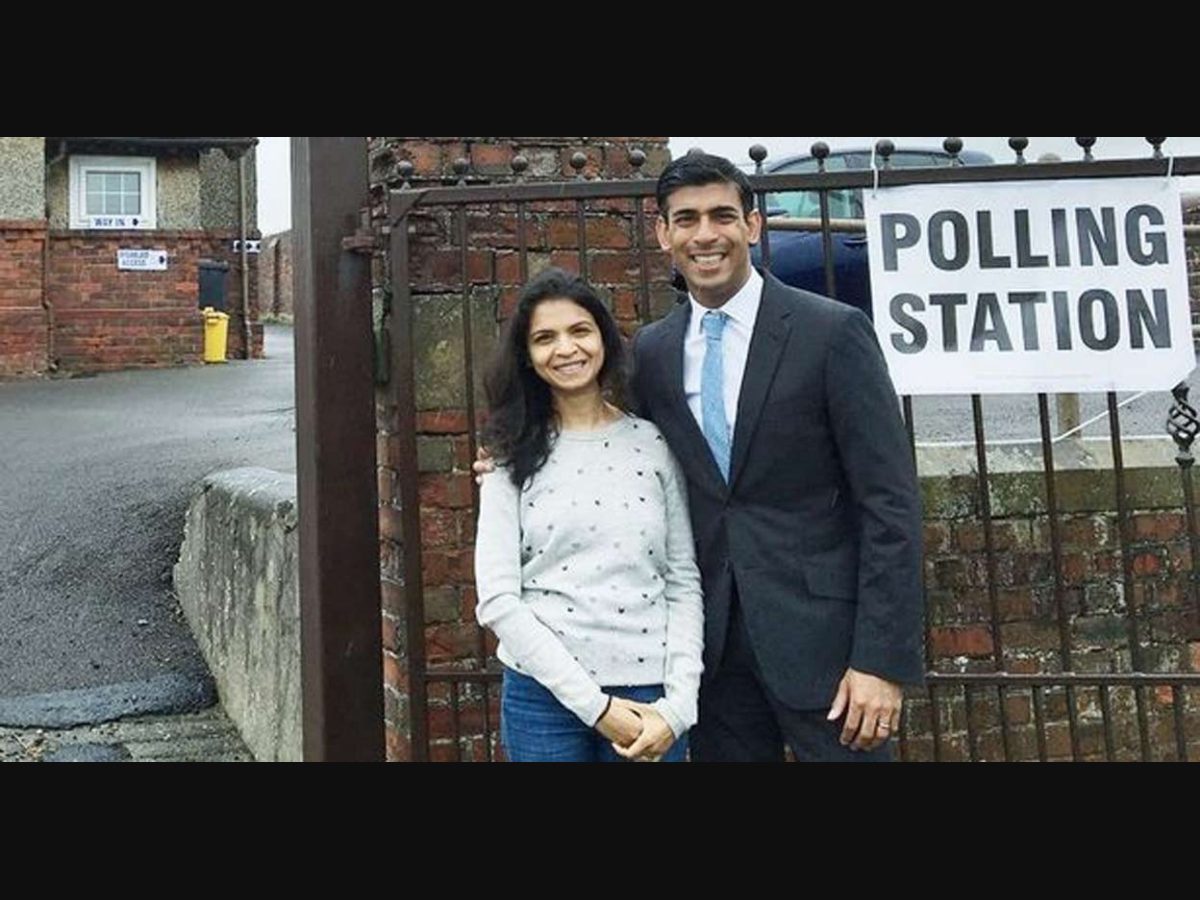 Akshata Murty Biography
Akshata Murty is a rich businesswoman and fashion designer who lives and works in the UK. She is married to Rishi Sunak, the leader of the Conservative Party and the current prime minister of the UK.
Murty's financial situation was talked about in the news in 2022 because she said she wasn't from the UK. This status lets some wealthy people pay less tax. But she gave up these tax breaks later on. Murty is the daughter of N. R. Narayana Murthy, who started Infosys. She owns a small part of the company and shares in a number of other British companies.
Also read: Who Is Claudio Reyna's Wife? Meet Danielle Egan Reyna!
When Did Rishi And Akshata, First Meet?
In 2004, when Akshata was a student at Stanford University in the United States, she met Rishi. Rishi won a Fulbright scholarship, and Tatler called her "an artistic and fashion-loving student with a deep passion for India's traditional craftsmanship." Rishi must have changed classes so he could spend more time with the girl whose "shiny black hair tumbled everywhere."
In 2009, Sunak and Murty got married in Bangalore, India. The wedding took place over two days. Rishi told The Times about his marriage, "My family all drinks, and my wife definitely drinks. It really bothers her that I don't drink." He also said that Akshata tried to get him to drink a couple of shots before his wedding, but he didn't like the taste.
Rishi and Akshata's relationship has shown in many other ways that opposites attract. "I am very clean, and she is very dirty…. Rishi said, "I'm much more organized, but she's more spontaneous." "I know she won't like it, but I'll tell you the truth: she doesn't care much about cleaning. She is a terrible person. Her clothes are all over the place, and her shoes… oh my god, her shoes.'
They have two daughters: Krishna, born in 2011, and Anoushka, born in 2013.
Also read: Who Is  T.J. Lavin's Wife? All You Need To Know!
What Are Rishi Sunak And Akshata Murthy's Net Worth?
The Sunday Times Rich List says that the couple has a total net worth of £730 million ($844 million). Murty has a lot of money because she owns 0.93% of Infosys, a company that is worth about $75 billion on the market right now. Murty owns the British branch of her father's venture capital and private equity firm, Catamaran Ventures UK. This firm has investments in a number of companies, including a luxury furniture brand co-owned by Rupert Murdoch's oldest daughter.