T.J. Lavin is currently hosting The Challenge: Ride or Dies, but at home, his wife Roxanne Siordia is his "ride or die." T.J. and Roxanne were together for eight years before they got married on November 2, 2012, in Las Vegas. In 2022, they marked the 10th anniversary of the day they got married. They seem to have found each other and are very happy together. Here is information about their kids and their family life.
When Did T.J. Lavin And Roxanne Siordia Get Married?
T.J. met his wife, Roxanne Siordia, at an event on November 2, 2004. Eight years later, on November 2, 2018, they got married in Las Vegas.
T.J. told People in 2012, "We always knew we wanted to get married on November 2 because that's when we met." He also said that "the second" he met Roxanne all those years ago, he knew he would marry her. "We were going to do it at the drive-thru, but we couldn't, so I said I'd be at City Hall. We don't like big weddings."
The BMX rider also told the magazine that after his terrible crash in 2010 that put him in a coma for days, nothing was more important than getting his priorities straight, with his relationship with Roxanne being the most important.
"Being in a coma really messed up things."
"Going into a coma is bad for your social life, so don't do it," T.J. joked to the news source. "But after I got over my accident, I realized that we needed to work harder on our relationship and make it a higher priority. We had to find out who we were, and once we did, everything was fine."
Also read: Who Was Judge Lynn Toler's Husband, Eric Mumford?

About Roxanne Siordia
Roxanne Siordia lives in Las Vegas with her family, but she also likes to stay active and take trips. Her Instagram bio says she is a "travel addict," and most of her photos show her traveling, hiking, and doing things like rock climbing. She says on her website that she is an "IronMan athlete" who runs marathons and trails. She also has photos of herself surfing, snowboarding, and trail running, which shows that she is a well-rounded athlete.
Roxanne became a certified fitness nutritionist in 2011. She became a certified health coach in 2013. She is a nutritionist who focuses on foods that come from plants. All Things Plant Based is the name of her business.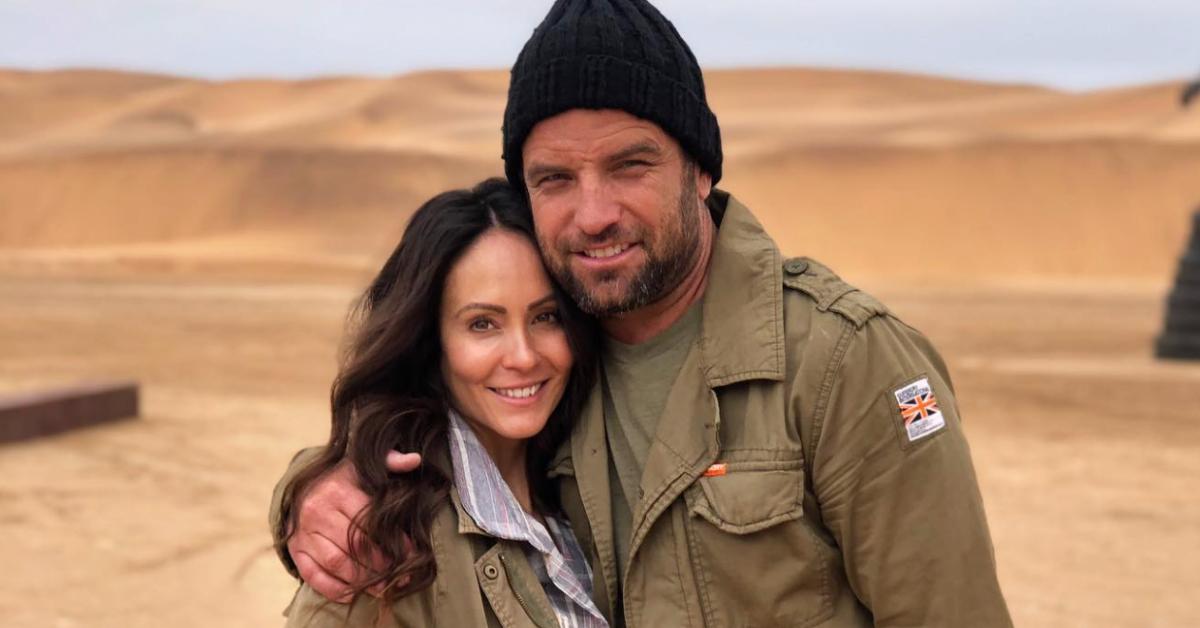 Roxanne has been a model in the past. In 2011, she was in the Flex Bikini Model Search. She was also one of the hot girls on MX vs. ATV: Untamed. In an interview about her appearance on MX vs. ATV, she said, "I grew up riding dirt bikes, quads, sandrails, and I've always had 4-wheel-drive trucks."
Also read: Who Is Byron Donalds' Wife? Know About Erika Donalds!
Meet T.J. And Roxanne's Daughter, Raquel
Raquel is Roxanne's daughter from a previous relationship, and T.J. is proud to be her stepfather. In June 2021, Roxanne posted on Instagram to wish T.J. a happy Father's Day and said she "couldn't have asked for a better partner to raise our girl." "They fell in love at first sight, and right away they started a family. Roxanne went on, "I've never seen a man with so much patience. "He never got mad or upset when he taught her how to ride a dirt bike, bought her first truck with a stick shift, taught her how to wake surf, or helped her back up a boat trailer."
"He's been there for her the whole time. I love this man so much I can't even say it."