Judge Lynn Toler told everyone that Eric Mumford, her husband, died on December 23.
Toler was married to Eric Mumford for more than 33 years before she wrote on Instagram that he had died. She put a picture of two of them on Instagram and wrote, "Eric Mumford BigE January 1, 1951 – December 23, 2022." I am in a million pieces."
Eric Mumford died on December 23, 2022. No one knows for sure what caused his death. Find out more about their relationship and other things by reading on.
Know About Lynn Toler And Eric Mumford's Relationship
Everyone thinks that a judge who specializes in divorce cases would know everything about love and relationships, but Divorce Court Judge Lynn Toler admitted in an op-ed for The Huffington Post in September 2012 that her own marriage had its ups and downs.
For almost 30 years, Toler was married to Eric "Big E" Mumford. Erik was born in Ohio on January 1, 1951. In 1986, when he met Toler, who would become his second wife, he already had four children.
But Judge Toler loved them and raised them as if they were her own children. Eventually, she had two more children to add to the family. In 1989, they got married.
At the 19-year mark of their marriage, she wrote in her opinion piece, "Big E and I were off the road and deep in the weeds."
Also read: Who Is Byron Donalds' Wife? Know About Erika Donalds!
She told the story from both of their points of view, and it didn't sound good. Then she told how she used what she learned in divorce court to help them talk to each other better and understand each other better. Over the course of a year and a half, Toler and Mumford worked to rebuild their marriage. They focused on the long-term effects of their actions and made a conscious effort to be involved in their relationship. Toler wrote that they "have decided on purpose to be married on purpose."
Judge Lynn Toler's Biography
Lynn Candace Toler is a lawyer, a judge, a TV arbitrator, and a TV host from the United States.
Toler is best known for her role as a former judge on Divorce Court, which has been on TV for the longest amount of time. She has been a judge on Divorce Court for 14 years, from 2006 to 2020. This makes her the judge who has been on the show the longest.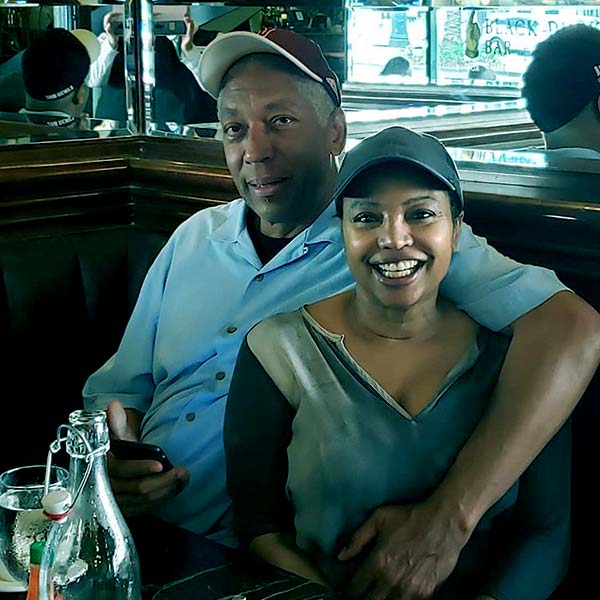 Also read: What Is Alix Earle's Net Worth? Complete Details!
Lynn Toler was born in the Ohio city of Columbus. Toler went to Columbus School for Girls and graduated from Harvard College in 1981 with a bachelor's degree in English and American literature. In 1984, she also got a J.D. from the University of Pennsylvania Law School. Toler had a lot more success in the court show genre when she became the arbitrating judge on Divorce Court, which is the longest-running court show and one of the longest-syndicated shows of all time.