Rudy Pankow is a well-known actor in the U.S. On the Netflix show Outer Banks, he plays the role of JJ Maybank.
On August 12, 1998, Pankow was born. Rudy is an American actor who started his career in 2017 by appearing in short films. Later, he got guest roles on comedy-drama shows on Netflix. Before he became an actor, he took classes at an acting school and did plays in theatres to get experience.
His fans are interested in what he does in his free time. In case you didn't know, the actor is dating Elaine Siemek right now. Rudy Pankow may not have talked about his relationships in the past, so his relationship with Elaine may be the first one that people have heard about. We'll talk about his girlfriend and how they are together in this post.
Know About Rudy Pankow And Elaine Siemek's Love Life
In November 2020, when it was Siemek's birthday, Pankow posted a few photos of her on Instagram. This led to rumors that he was dating her. The pictures showed Siemek running down a dock and standing in water, while Pankow had a butterfly on his chest and they were both wearing cowboy hats. In the caption, Pankow wrote, "Every day, you make me feel like I have butterflies."
Also read: Know About Matt Gaetz's Wife, Ginger Luckey!
Some people think that Pankow and Siemek met while making the first season of Outer Banks, which started in May 2019. Some fans were happy to see Pankow happy, but others have said that Siemek dates Pankow for his money and hurts him emotionally.
Pankow posted a picture of himself and Siemek on Instagram. In the caption, he talked about how Siemek has been bullied and treated badly. Pankow defended Siemek and said that she is not what she has been accused of being. He also said that it is not okay to accuse someone of being abusive and manipulative without knowing the relationship. Pankow also said that he is "very happy" with Siemek, but that he doesn't like to talk about it much on social media.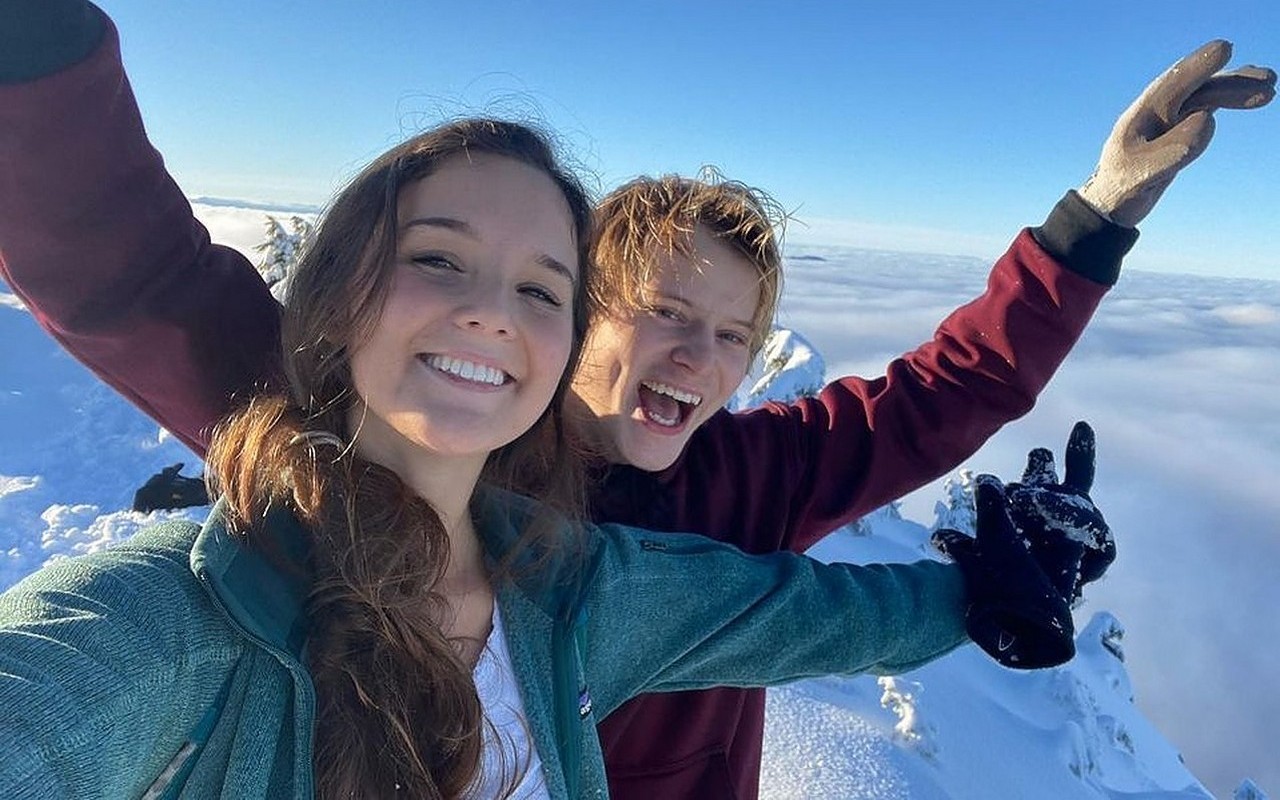 Elaine Siemek Biography
Elaine Siemek is an Instagram influencer and photographer from the United States. She is known for posting stylish photos and portraits on Instagram. She has a lot of fans, and her relationship with Rudy Pankow, a TV actor, and model, is also well-known. The photographer was born in Wilmington, North Carolina, and she has a sister named Ashley who sometimes shows up on her social media.
In 2018, she got her degree from the University of North Carolina, and she now lives in Charlotte, North Carolina. On her website, Elaine shows off her work and gives potential clients a way to get in touch with her.
Also read: Who Is Shannon Bream's Husband, Sheldon Bream?
Siemek is active on Instagram, where she goes by the name @elameeeee, and has 365k followers at the moment. On her birthday, November 21, she posted a picture of herself with her boyfriend. She wrote in the caption, " ANGEL BIRTHDAY CELEBRATIONS " I'm so glad @rudeth and my friends put this all together!!!! So happy to have so many wonderful old and new friends to share this life with.