After a health problem that put his life in danger, Al Roker is back on the Today show. The weather anchor had been away from the camera for more than two months while he recovered from back-to-back hospital stays and major surgery for blood clots and internal bleeding. When he got to NBC's Studio 1A Rockefeller Plaza on Friday, Hoda Kotb and Savannah Guthrie were there to meet him.
After spending a month in the hospital and recovering at home, Roker called everyone who worked on the show his "second family" and said, "It's great to be back — and wearing pants." When his coworkers did everything they could for him, like playing the A-Team theme song as a welcome, he said his heart was "just about to burst."
His wife, Deborah, has been a huge help as he fights to get better from the near-death experience. She is always there for him, but especially when things are hard like this. Here, we'll talk about Roker's wife and about how they got married.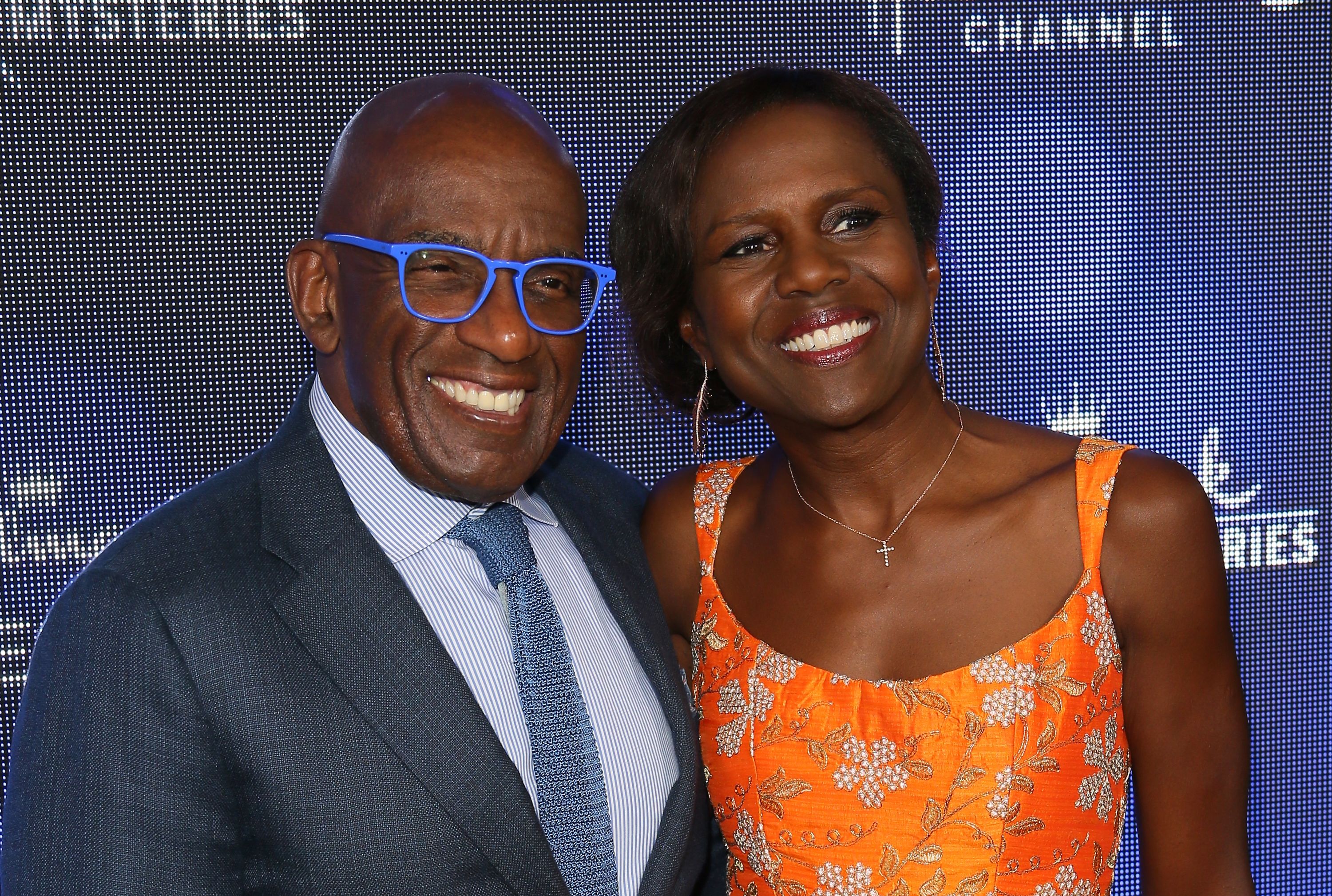 About Deborah Roberts
The co-host of TODAY is married to well-known journalist Deborah Roberts. Her husband works for NBC, and she works for ABC News.
Even though they are different, all of the TV stars have "a deep and lasting respect and love for family." Roberts told Good Morning America, "We don't like the same foods, we don't really like a lot of the same music, and we don't like a lot of the same theatre events." "But we love each other very much, and we respect and love our families very much. I think it gives us peace of mind."
Roker told PEOPLE that since he was diagnosed with prostate cancer in 2020 and had to have surgery, his wife has been "a real rock."
Also read: Who Is Audra McDonald's Husband, Will Swenson?
When Did Roker And Roberts Meet?
In 1990, when Deborah Roberts started working as a correspondent for NBC's Today show, she and Al Roker met on the set. Roker was married to Alice Bell from 1984 until they broke up in 1992.
Later, on The Kelly Clarkson Show, the Today anchor talked about how he went on a date with Roberts. He said that Roberts had asked him to keep an eye on her apartment while she was in Barcelona covering the Summer Olympics for NBC.
"A day before she got home from her trip, I filled her pantry and fridge with food and put flowers and a note that said "Welcome home" on the table," Roker said. "We went on our first date a week later."
When Did Roker And Roberts Get Married?
In front of family and famous friends, the couple got married at St. Thomas Episcopal Church in Manhattan. Guests included Barbara Walters and Katie Couric.
Roker posted a video of the wedding on Instagram in September 2020. "Happy 25th anniversary to @debrobertsabc, who pushes me every day to be a better #father, #brother, and #person. #thankyou and #loveyou, he wrote under the video.
Also read: Who Is Quentin Williams' Wife? Complete Information!
Meet Roker And Roberts' Kids
Roker's second daughter was born in 1998. She was the first child he had with the Georgian woman. Leila graduated from the American University of Paris in May 2021.
In 2002, when their son Nick was born, they had a full family. Nick has autism, but that hasn't stopped him from following his dreams and going to college in September 2022.
In May 2019, a nominee for a Daytime Emmy Award said of his son, "He's one of those people who doesn't let anything stand in his way." "I don't think he knows that he has any problems. She said, "I'll just do this." It's awesome."